Last week, as the Tampa Bay Buccaneers were preparing to play their 2016 season finale against the Carolina Panthers, we noted that a number of individual players (and, in one case, the defense as a whole) had a chance to finish atop the NFL rankings in various statistical categories. For instance, cornerback Brent Grimes came into the final weekend tied for first in the league with 20 passes defensed. Grimes proceeded to have a field day on Sunday knocking down Cam Newton offerings in his direction.
Grimes wasn't the only Buccaneer to make a very strong push in his particular area of strength in the season finale. Below, we look back at the players whose lead chases we were tracking and note whether or not they came out on top:
Category: Touchdown Receptions by a Tight End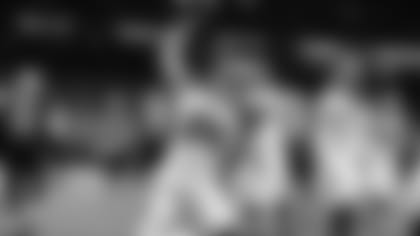 Buccaneer in the Rankings: Cam Brate, 1st with 8
Leaders/Closest Competitors: Hunter Henry, San Diego (7); Delanie Walker, Tennessee (7); Martellus Bennett, New England (6); Antonio Gates, San Diego (6); Jimmy Graham, Seattle (6); Kyle Rudolph, Minnesota (6)
Previous Buccaneers to Lead the NFL: Jimmie Giles, 1985 (8)
Cam Brate has already tied the Buccaneers record for tight ends with his eight touchdown catches, matching Jimmie Giles's total from 1985. Brate got his eighth score last Saturday in New Orleans; unfortunately, he also suffered a back injury in that game and has since been placed on injured reserve. As such, he won't have a chance to pass Giles into sole possession of the Bucs' record, but he could still lead the NFL in TD catches at his position. Obviously, that will depend on the Week 17 performances of all his closest competitors. Keep a close eye on the San Diego game, since both Hunter Henry and Antonio Gates are breathing down Brate's neck.
Chances of Leading the League:Medium. Brate would have a better shot if he was playing in Week 17, but he'll at least finish with a share of the lead if neither Henry nor Walker has a two-touchdown game. Given that neither of those two players has a two-TD game yet this year and there have only been 12 such games by tight ends (one by Brate) in the entire NFL this year, that's a pretty solid bet. Still, there's a very good chance Brate has to share the throne.UPDATE:Brate was the one play on this list who did not have an opportunity to add to his season total, of course, as he finished the season on injured reserve. However, he did manage to remain at the top of the tight end touchdown list, albeit now in a tie with one other player. Henry, the promising rookie in San Diego, caught his eighth touchdown of the season on Sunday against Kansas City, so he and Brate will share the crown. **
Category: Touchdown Receptions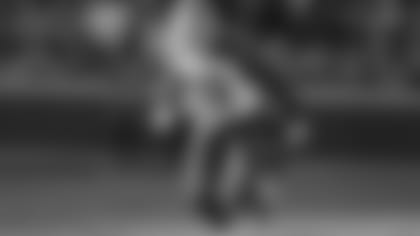 Buccaneer in the Rankings: Mike Evans, 3rd with 11
Leaders/Closest Competitors: Jordy Nelson, Green Bay (14); Antonio Brown, Pittsburgh (12); Davante Adams, Green Bay (10); Odell Beckham, Jr., N.Y. Giants (10)
Previous Buccaneers to Lead the NFL: None
Jordy Nelson probably wrapped this category up when he added two to his total in the Packers' Week 16 win over Minnesota, giving him five TDs in the last four games. Evans was leading the league in this category until Nelson's red-hot December, but now he's fallen to third. If Nelson is held scoreless in Green Bay's Week 17 game at Detroit, there's an outside chance, but Evans would need to have his first career three-TD outing. That's perhaps a bit more likely with Brate out of the picture, but still a long shot. Factor in also that the Packers are playing for the division title, so there's little chance that Nelson will come out of the game early.
Chances of Leading the League:Very low. Evans looked like he might run away with this category when he posted three two-score games in the middle of the season but he has just one in the last four games and it's now Nelson's to lose.UPDATE:Well, Evans didn't catch up to Nelson (nor did anyone else) but he did grab one more touchdown pass to get to 12 and tie his own Buccaneer single-season record. Nelson didn't score on Sunday, either, but teammate Davante Adams did, which put Evans, Adams and Pittsburgh's Antonio Brown in a three-way tie for second. **
Category: Receiving First Downs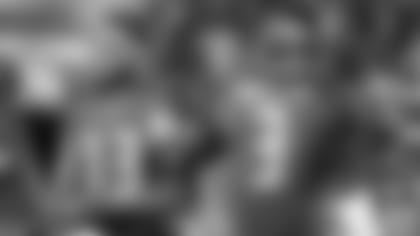 Buccaneer in the Rankings: Mike Evans, 1st with 77
Leaders/Closest Competitors: Antonio Brown, Pittsburgh (64); Odell Beckham, Jr., N.Y. Giants (61); T.Y. Hilton, Indianapolis (60)
Previous Buccaneers to Lead the NFL: None*
Evans is running away with this category. Considering that he leads his nearest competitor by 13 and the highest single-game total any player in the league has this year is nine (twice by Evans, twice by everyone else). Antonio Brown would probably have to double that number in the Steelers' finale in order to catch Evans, who is likely to pad his own total against the Panthers.
Chances of Leading the League:Dead-lock certain. Evans would almost surely win this category even if he sat out the season finale.
*UPDATE: Yeah, no problem here, which is a good thing since we called Evans a "lock" in this category. As it turned out, the Buccaneers' third-year receiver actually widened his lead in this category, from 13 to a final of 15. Evans caught four more passes for first downs against Carolina, giving him 81 on the season, and next closest was the Colts' T.Y. Hilton, with 66. That winning margin in receiving first downs is the second highest in any year since data was collected in 1991.*
( Data available through 1991 season.)*
Category: Passes Defensed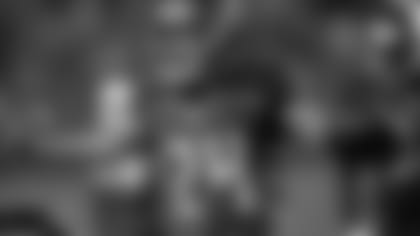 Buccaneer in the Rankings: Brent Grimes, tied for first with 20
Leaders/Closest Competitors: Casey Hayward, San Diego (20); Dominique Rodgers-Cromartie, N.Y. Giants (19); Robert Alford, Atlanta (18); Josh Norman, Washington (18); Marcus Peters, Kansas City (18)
Previous Buccaneers to Lead the NFL: Ricky Reynolds, 1992 (24); Donnie Abraham, 1999 (25); Abraham, 2000 (23) *
Brent Grimes has very quietly remained among the NFL's leaders in passes defensed all season, and with one game to play he's tied with San Diego's Casey Hayward for the NFL lead. Nobody in the NFL is averaging anywhere near two passes defensed per game, so this one is likely going to come down to Grimes and Hayward, even though there are four other defenders with at least 18. The good news for the Buccaneers is that Grimes has been very consistent in this category, recording at least one pass defensed in each of the last five games and in 12 of the last 13.
Chances of Leading the League:Very High. Grimes tends to get involved in several plays a game in which he arrives at the same time as the football. Chances are he'll get at least one on Sunday, and if he gets two the lead will probably be his.
*UPDATE: Grimes used one of his best games of the season to pull away on the stretch drive in this final category. He had a season-high four passes defensed against the Panthers, including his first pick-six as a Buccaneer, to give him 24 on the season. He had been tied with San Diego's Casey Hayward, but Hayward did not add to his total in the finale, allowing Dominique Rodgers-Cromartie of the Giants to jump past him into second at 21.*
( Data available through 1994 season.)*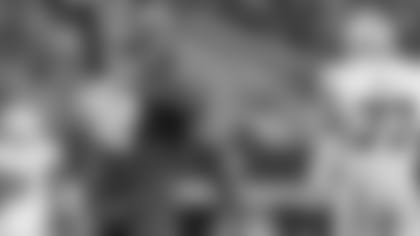 Buccaneer in the Rankings: Kwon Alexander, first with 102
Leaders/Closest Competitors: Landon Collins, N.Y. Giants (96); Alec Ogletree, Los Angeles (95); Paul Posluszny, Jacksonville (94)
Previous Buccaneers to Lead the NFL: Hardy Nickerson, 1993 (124); Derrick Brooks, 1998 (123); Brooks, 2000 (123); Brooks, 2004 (109) *
As with Evans and his receiving first downs, Kwon Alexander would have a chance to finish with the solo tackle lead even if he didn't play in Week 17. The next closest competitor is the Giants' Landon Collins, who has averaged 6.4 solo stops per game and is six back. And like Grimes with his pass breakups, Alexander has been pretty consistent with his solo tackles from week to week, with at least five of them in 11 of 15 outings. If he gets five more against Carolina he'll almost surely keep the top spot in the NFL.
Chances of Leading the League:Very High. Alexander is finishing the season strong and has averaged over six solo tackles per game over the last six weeks. On the other hand, his three solo stops against Carolina in Week Five represent his single-game low this year, so that's a note of caution.*
UPDATE: Like Evans and his receiving first downs, Alexander not only held onto his lead in solo tackles but managed to pad it a little bit in the final game. Alexander had six more to give him 108 on the season, holding off Giants safety Landon Collins. Collins notched four solo tackles on Sunday against Washington to join Alexander as the only two NFL players with at least 100 in 2016.**
(* Data available through 1991 season.)*
Category: Tackles for Loss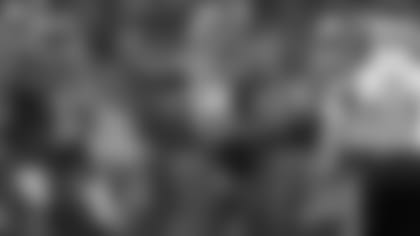 Buccaneer in the Rankings: Lavonte David, tied for seventh with 14
Leaders/Closest Competitors: Aaron Donald, Los Angeles (17); Cameron Jordan, New Orleans (17); Olivier Vernon, N.Y. Giants (17); Jadeveon Clowney, Houston (16); Chandler Jones, Arizona (15); Ryan Kerrigan, Washington (15); Joey Bosa, San Diego (14); Telvin Smith, Jacksonville (14)
Previous Buccaneers to Lead the NFL: None *
We only have available TFL data through the 2008 season, but the Buccaneers have had one of the best in the league in this category since they drafted Lavonte David in 2012. However, David has never led the league in TFLs because the league's top pass rushers always boost their totals through sacks. David has another shot in 2016, however, largely because J.J. Watt has been out of action all year. It's a long shot, since he's three behind the leader, but David has had big games before.
Chances of Leading the League:Low. David is certainly capable of racking up multiple TFLs on one afternoon, but he's averaged a little under one per outing this year so asking for three in Week 17 is a bit much.
*UPDATE: He did it! We thought it was too much to expect three tackles for loss in a single, specific game, but that's exactly what David did against the Panthers. It helped that David had a pair of sacks, an accomplishment that, statistically, doubles as tackles-for-loss and helps explain why the league leaders in this category are usually pass-rushers. All three of David's TFLs were on Cam Newton, as he also dropped the Carolina quarterback behind the line of scrimmage on a designed run in the fourth quarter. While David was making his push, none of the three players who already had 17 TFLs added another one in Week 17. However, San Diego's star rookie, Joey Bosa, also had three to create a five-way tie at the top between him, David, the Rams' Aaron Donald, the Saints' Cameron Jordan and the Giants' Olivier Vernon.
(* Data available through 2008 season.)*
Category: Third-Down Defense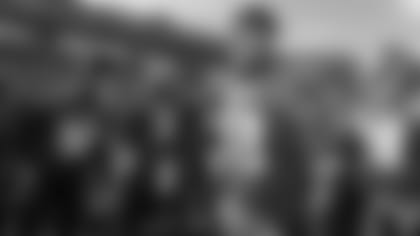 Buccaneer in the Rankings: The entire defense, second at 35.0%
Leaders/Closest Competitors: Miami Dolphins (34.8%); N.Y. Giants (35.4%); New England Patriots (35.6%)
Previous Buccaneer Teams to Lead the NFL: None
The Buccaneers have never led the NFL in opponent third-down percentage, though the team single-season record of 31.7% in 1998 was very good and out of reach to the current squad with only one game left. This is a category in which Tampa Bay's defense has been very good in the second half of the season, not allowing any of the last seven opponents to surpass a 50% conversion rate. That's an especially impressive feat considering the Buccaneers have faced New Orleans twice and San Diego once and those teams rank first and ninth in offensive third-down conversion rate. The gap between the Dolphins and Bucs in first and second is very slim. Miami has allowed 70 conversions in 201 attempts while the Bucs have allowed 63 in 180. If the Dolphins had allowed even one more conversion in those 201 tries, the Bucs would occupy the first spot on the list.
Chances of Leading the League:High. The key here is that the Dolphins finish up with the Patriots on Sunday, and New England's offense ranks fourth in third-down conversion rate. Meanwhile, the Buccaneers face the Panthers, who rank 20th.*
UPDATE: Once again, success! Tampa Bay allowed only four third-down conversions on 15 attempts by Carolina, or 26.7%. That dropped the Bucs' overall success rate allowed on the season to 34.4% (67 of 195). The Dolphins, who came into Week 17 atop the third-down defense chart, had to face Tom Brady's Patriots and gave up seven conversions in 12 attempts to drop to fourth at 36.2%. The Dolphins' offense did the exact same thing to New England's defense, so the Patriots dropped from fourth to seventh. In the end, it was actually Baltimore, at 35.0%, that came closest to the first-place Bucs. As noted, that's the first time in 41 years – and several eras of Tampa Bay defensive dominance – that the Buccaneers have led the NFL in third-down conversion rate allowed.*