The Buccaneers PLAY 60 Challenge is a collaboration with the NFL and the American Heart Association, inspiring youth to be active at least 60 minutes a day. The students log their daily exercise at home and at school for 10 weeks beginning in January with winning calculations announced in the Spring.
Among the top three elementary schools in Hillsborough County, Buccaneers Academy, Bevis Elementary, finished in a close 2nd with another Buccaneers Academy, Lithia Springs Elementary, rounding out the top three schools for the 2017 Play 60 Challenge. Bevis Elementary and Lithia Springs Elementary logged over 3.5 million minutes combined; making up for nearly 50% of all participating schools' 7.1 million total minutes.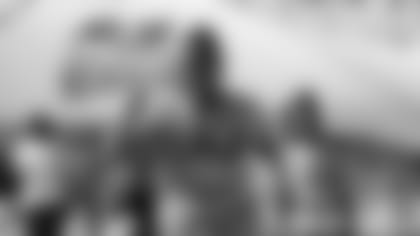 The Tampa Bay Buccaneers provide year-round support to 14,000 students and 2,100 teachers at 24 elementary schools in the Tampa Bay area, designated as Buccaneers Academies. Enhanced curriculum includes active learning applications with STEM Education, where students connect with science and technology through football-themed data and performance drills. The organization also donates official NFL Flag Kits to each Buccaneers Academy. These kits are equipped with everything a teacher needs to facilitate a safe, low-contact game of flag football and increase physical play. Bucs Academy students receive diverse programming; from art and reading challenges to learning gardens promoting healthy eating habits. In addition to education resources, the Buccaneers kick-off the partnership at each elementary school with the gift of a Buccaneers-themed shade structure and fitness zone- perfect for students during extended outdoor play and wellness game plans for the Play 60 Challenge.
Buccaneers Academy remains a cornerstone promise from the Buccaneers and the Glazer Family to the children and families of the Tampa Bay community. The Buccaneers' Play 60 efforts is an annual commitment to promote health and physical fitness in the fight to end childhood obesity. The Tampa Bay Buccaneers would like to congratulate all the participating schools and highlight the achievements of our top performing Buccaneers Academies.
To learn more about Buccaneers Academies, visit HERE.