As Tampa Bay Buccaneers players enjoy a much-needed bye week, Buccaneers.com is using the break to assess the first five weeks in Roundtable format. Contributors Joe Kania, Andrew Norton and Scott Smith are tackling the following topics:
Thursday: Who is the team MVP at the break?
Friday: What has been the biggest surprise of the Bucs' season so far?
Saturday: Which player returning from injury will make the biggest difference?
Sunday: Who is the Bucs' unsung hero so far?
Today we're turning the spotlight to some of the Buccaneers who might not have received much attention during the first five weeks but are nonetheless critical to the team's success.
Who is the Bucs' unsung hero so far?
Joe Kania: G Ali Marpet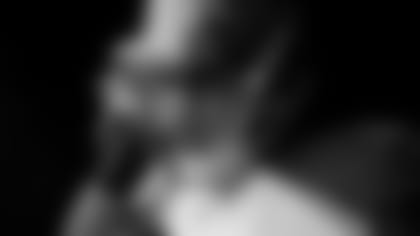 Yes, I picked an offensive lineman. Because, at its core, being an offensive lineman can be a thankless job. Most fans don't hear an offensive lineman's name unless it's after they're hit with a penalty, so the casual fan might not notice that Marpet has been quietly putting together an excellent season.
Marpet is graded as the Buccaneers' second-best offensive player, according to Pro Football Focus. The only player with a higher grade is Mike Evans. He has played 337 snaps, which are the most of any guard in the league, including 250 passes, which are the second-most among players at his position. Both of the Buccaneers' second-round picks from a year ago – Marpet and offensive tackle Donovan Smith – are becoming cornerstones for the Buccaneers' offensive line in front of Jameis Winston.
Andrew Norton: DL William Gholston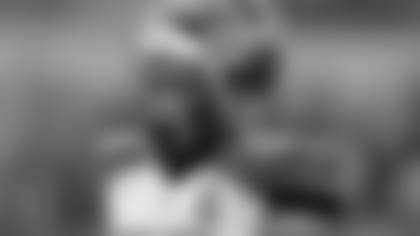 Just look at the defensive front from either of the last two games and I think that you can pick almost anyone who lined up on it as an unsung hero. I'm going with Gholston, who has held his own on the edge and in the inside and has been a huge piece of the Buccaneers run defense with Gerald McCoy, Robert Ayers and Clinton McDonald missing time. In the last three games, Gholston has 14 total tackles (10 solo), a half a sack and a fumble recovery. Head Coach Dirk Koetter agrees, having positive things to say about him after each of the last two games, and, for what it's worth, Gholston was on the field at coin toss as the team's fifth captain in Monday Night's win over the Panthers. That says something about what his coaches and teammates think of his performance.
Scott Smith: P Bryan Anger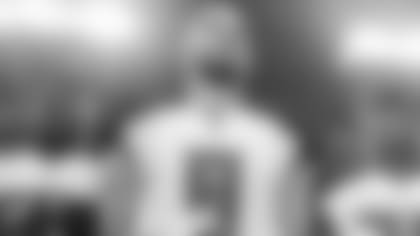 You know, I think this says something pretty good about tight end Cameron Brate, that none of us labeled him as "unsung." It seems that Brate has now been sung. He's producing like a very solid NFL tight end, and that's no longer a surprise to anyone.
My pick is the punter. I know it's not usually a very positive development when you're pointing to a punter as the best player in a specific game, but here it's just a nod to how good and – more importantly – consistent Bryan Anger has been in his first five games as a Buccaneer. Koetter has mentioned several times that Anger has done a good job of flipping field position for the team, and indeed his 43.4-yard net average is among the league leaders. And there have been virtually no missteps; Anger's stats aren't good because he's had one or two really strong performances among an otherwise average season. In fact, he's the first punter in team history to record a net average of at least 42.0 in five straight games.