On Sunday, November 30, the Buccaneers will join the NFL in celebrating PLAY 60 and promoting the importance of physical fitness and nutrition throughout the day at Raymond James Stadium. In-stadium promotion will include field stencils, banners, goal post wraps, and video board graphics to engage young fans with the important message of getting at least 60 minutes of exercise every day. This year's theme – "Come Out To Play" – launched on Thanksgiving through a :30 NFL public service announcement highlighting the hometowns of current and former NFL players and the different ways they were active as kids. These stories have also been featured on NFLRUSH.com/play60, including submissions from the Buccaneers and other clubs on how players "came out to play" and continue to stay active now.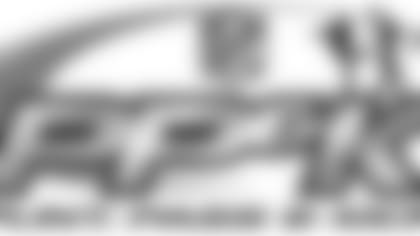 7:30 A.M. – NFL PUNT, PASS & KICK TEAM CHAMPIONSHIPS
Young football fans from throughout the area will help kick off Sunday's festivities – quite literally – by competing in the NFL Punt, Pass & Kick Team Championships at Raymond James Stadium. Competition in five age divisions for both boys and girls will begin at 7:30 a.m. with the top scorer in each group crowned team champion. Each team champion will have the chance to advance to the National Championships, which will be held during an NFL playoff game. All participants launch one punt, one pass and one kick with scores based on distance and accuracy (in feet). The top four scorers in each age group from around the country will qualify as national finalists. All competitors will be recognized during the game against the Cincinnati Bengals.
NFL Punt, Pass & Kick, which began in 1961, is the nation's largest grassroots sports skills competition. NFL stars, including Pro Football Hall of Fame quarterbacks Troy Aikman and Dan Marino, competed in the NFL Punt, Pass & Kick program as youngsters.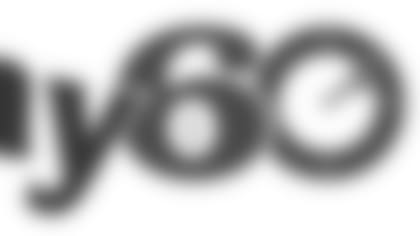 11:30 A.M. – "BUCS PLAY 60 ZONE, PRESENTED BY FLORIDA HOSPITAL" CELEBRATION
The Buccaneers will once again bring the Buccaneers Kids Zone to Raymond James Stadium on Sunday. The Buccaneers Kids Zone will be open from 9:30 a.m. – 12:30 p.m. in Lot 6D (Tampa Bay Blvd. between Gates C & D) for all children and families attending the game. The Kids Zone, which is free of charge, will include inflatable skill challenges, interactive football activities, the Glazer Family Foundation Vision Mobile, as well as visits from the Tampa Bay Buccaneers Cheerleaders from 11:00 a.m. – noon and Captain Fear from 11:30 a.m. – noon.
At 11:30 a.m., a special celebration will take place in the Kids Zone to officially launch the "Bucs PLAY 60 Zone, presented by Florida Hospital." The Bucs PLAY 60 Zone, presented by Florida Hospital, is a showcased feature of the Kids Zone that demonstrates the team's commitment to the PLAY 60 campaign. The fun, interactive football activities encourage youth activity for at least 60 minutes a day and are just one of the many ways that Florida Hospital and the Buccaneers are working together to improve the health and wellness of the Tampa Bay area. An official ribbon-cutting of the "Bucs PLAY 60 Zone, presented by Florida Hospital," will take place at 11:30 a.m. in Lot 6D, including b-roll and interview opportunities for media with representatives from the Tampa Bay Buccaneers and Florida Hospital.PRE-GAME INTRODUCTIONS AND HONORARY CAPTAIN ELIOS MATIAS
When the Buccaneers take the field, the team will be welcomed by 30 "Fuel Up To PLAY 60" youth participants through the Dairy Council of Florida. Following introductions, the Buccaneers will welcome nine-year-old Elios Matias as the team's honorary captain. Matias has demonstrated incredible bravery and strength in his fight against childhood diabetes by staying active and remaining committed to living a "PLAY 60" lifestyle. He will assist with the coin toss at midfield alongside members of his family, Florida Hospital Dr. James Orlowski, and Buccaneers team captains Lavonte David, Vincent Jackson, Michael Koenen, Josh McCown and Gerald McCoy.
Along with celebrating PLAY 60, the Buccaneers will continue gameday efforts to honor and support those who have sacrificed for others, including:
HERO OF THE GAME: U.S. AIR FORCE CHIEF MASTER SERGEANT LEONARD BLACK
Before kickoff, the Buccaneers will continue a gameday tradition by honoring the team's military "Hero of the Game." At every Buccaneers home game, a military service member is stationed on the Pirate Ship in Buccaneer Cove to ring the bell and ready the team for battle. On Sunday, the Buccaneers will honor U.S. Air Force Chief Master Sergeant Leonard Black, who valiantly served our country in World War II, the Korean War, and the Vietnam War. Chief Master Sergeant Black is the co-founder of Honor Flight West Central Florida, an organization dedicated to ensuring that World War II Veterans have the opportunity to experience their memorial in Washington, D.C. For his bravery and commitment to service, Chief Master Sergeant Black received two Air Force Commendation Medals and two Presidential Unit Citations, among many other accolades. To learn more about this gameday tradition, visit www.buccaneers.com/salute.
BUCCANEERS SALUTE TO SERVICE SUITE
At every Buccaneers home game at Raymond James Stadium, the team honors a distinguished group of military members in the Salute to Service Suite. Fans are encouraged to join players and coaches during a break in play in the second quarter to thank local servicemen and servicewomen for their sacrifices, including:
-       From the Air Force, Staff Sergeant Carolina Lora and Technical Sergeant Brian Lembo
- From the Army, Lieutenant Colonel Steve Selman and Staff Sergeant Ryan Kass
- From the Marines, Sergeant Jose Roman, Jr., and Sergeant Kevin Belickis
- From the Navy, Command Master Chief Johnny Robinette
- From the Coast Guard, Lieutenant Stephanie Robinette