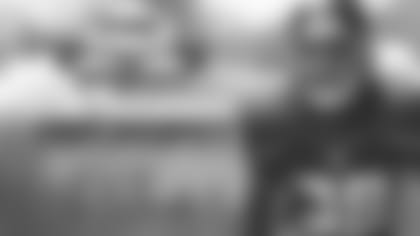 ](http://www.buccaneers.com/fitness/)
"The Fitness Challenge has grown in scope each season and we look forward to hosting our biggest event to date in what should be a great weekend. We are excited to collaborate once again with our partners at Florida Hospital to promote physical fitness through this unique, elimination-style competition," said Buccaneers Chief Operating Officer Brian Ford.
The Buccaneers Fitness Challenge is designed for all levels of fitness and follows a callisthenic-based, elimination-style format to determine those who will ultimately be crowned the team's fittest fans. Prizes will be awarded to both a male and female winner, as well as to the gym or group with the greatest number of contestants and spectators. Following the competition, participants and spectators will be able to attend the division-rivalry game between Tampa Bay and Atlanta, as the registration fee includes game admission.
The Buccaneers and Florida Hospital have invited representatives from the Guinness Book of World Records in an attempt to set the GUINNESS WORLD RECORDS® achievement for "most people performing sit-ups simultaneously" at the conclusion of the competition.
Florida Hospital, which began an innovative community health partnership with the Buccaneers last season, will sponsor the event and provide free sports performance assessments, joint screenings, vertical jump assessments and body fat screenings to fitness challenge participants and spectators.
"Encouraging residents of Tampa Bay to be active and physically fit is an essential cornerstone for improving the health of our community," said Mike Schultz, President and CEO of the Florida Hospital West Florida Region. "We are thrilled to be the presenting sponsor of the third annual Buccaneers Fitness Challenge, and we wish all the participants in the Guinness World Record event good luck in breaking the record."
The entry fee for contestants is $65, which includes competition entry, competition t-shirt, and a ticket to the afternoon's game, along with a $10 stadium food and beverage voucher. The spectator fee is $55, which includes access to the competition and a game ticket. The challenge itself will take place in Lot 14 at Raymond James Stadium from 8:00 – 11:00 a.m. on November 9, with check-in beginning at 7:00 a.m. The world record attempt for sit-ups will take place at 11:00 a.m.
Fans interested in registering as either competitors or spectators should visit buccaneers.com/fitness to sign up, or call 813-998-3878. Competitors must be 18 years or older to participate in the event, and spectators may be any age.*
2013 Fitness Challenge Video Recap
About Florida Hospital West Florida Region:*
The Florida Hospital West Florida Region is a not-for-profit 1,257-bed hospital system composed of Florida Hospital Tampa, Florida Hospital Pepin Heart Institute, Florida Hospital Carrollwood, Florida Hospital at Connerton Long Term Acute Care, Florida Hospital Zephyrhills, Florida Hospital Wesley Chapel, Florida Hospital North Pinellas, Florida Hospital Heartland Medical Center Sebring, Florida Hospital Heartland Medical Center Lake Placid and Florida Hospital Wauchula. Part of the Adventist Health System, Florida Hospital is a leading health network comprised of 23 hospitals throughout the state. For more information, visit FloridaHospital.com.