On Tuesday, the Best of HT Preps event was held in Sarasota, aiming to honor the best high school athletes in the state of Florida. More than 500 of the state's top athletes congregated at Robarts Arena as awards were given out, with the Buccaneers' Sarasota office sponsoring a table at the event.
Tim Tebow, who played his high school football in Florida, was the event's featured speaker. Drew Brees served as the event's speaker a year ago.
"I've been where they're sitting right now," Tebow told the Herald-Tribune. "Hopefully I can be an encouragement to them, share something about what really matters. Hopefully they can just take on the next chapter of life with maybe a little more clarity.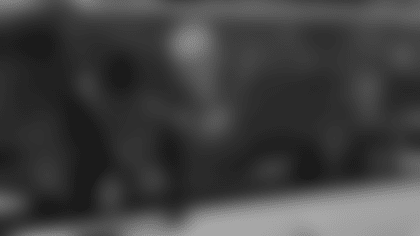 "It's so easy when you get to college that there's things that get propped up like they're everything, and they're not," he said. "So it's to be able to go strive to be your best, to push it, to have an edge, to believe in yourself, but it's also important to be able to be bigger than just your sport and focus on what really matters."
All-Area coaches were honored in addition to athletes. Bradenton's Curt Bradley won the Coach of the Year award after leading his team to a 21-1 record and regional championship while Sarasota's Adam Bradtmueller was selected as the All-Area Male Athlete of the Year. Lakewood Ranch's Sophia Falco was named the All-Area Female Athlete of the Year.
In addition to sponsoring the event, the Buccaneers RV made the trip down to Sarasota. It was the first event for the all-new RV. For more information on Tuesday's event, click **HERE**.