Starters: Demar Dotson, Ali Marpet, Joe Hawley, J.R. Sweezy, Donovan Smith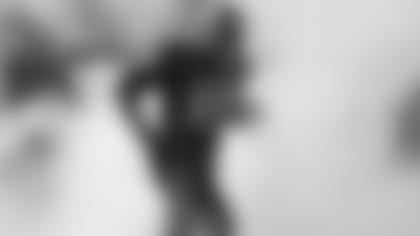 Throughout the majority of the offseason, the Buccaneers' offensive line has remained the same. After missing a portion of last season with a knee injury, Demar Dotson appears ready to re-claim his spot at right tackle - he was working with the first team throughout the spring. Donovan Smith and Ali Marpet are expected to continue to develop at left tackle and right guard, respectively, while Joe Hawley will have to beat out Evan Smith to earn the starting job at center. Smith began 2015 as the starter but missed time with an injury. While out, Hawley performed so well that the Buccaneers decided to keep him as the starter. Though we haven't seen him on the practice field yet, J.R. Sweezy could be the heir to Logan Mankins' position at left guard. Sweezy has been sidelined with an injury since signing with the Bucs as a free agent this spring.
Role-Players: Kevin Pamphile, Evan Smith, Gosder Cherilus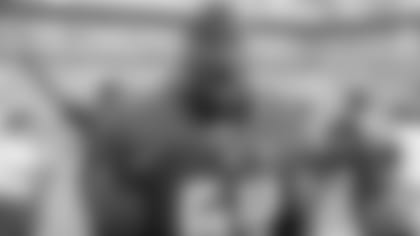 All three of these players could be, and have been, starters in the NFL before, which is an excellent situation for the Buccaneers to be in. Pamphile has worked with the first team at left guard while Sweezy has been out, but has also taken reps at center and tackle. The Buccaneers expect Pamphile to be their swing player if Sweezy does in fact earn the starting job. Smith is versatile as well; he can play both center and guard, which makes him a valuable commodity. The Buccaneers can only carry so many offensive linemen, so it will be interesting to see Cherilus' role as he's purely a tackle and can't kick inside. Also keep an eye on rookie Caleb Benenoch, who has experience playing tackle and guard.
Dark Horses: Josh Allen and Taylor Fallin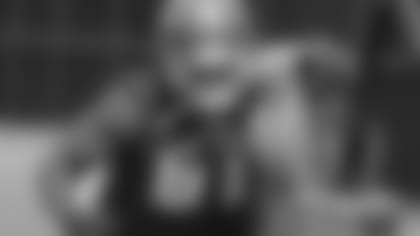 Allen has been on and off the Bucs' practice squad for the past two seasons and has appeared on the active roster, but the Buccaneers already have two quality players at center, which is Allen's primary position. He can play guard, but it will be an uphill battle to earn a roster spot. Fallin, a rookie tackle, could very well be a candidate for the practice squad. At 6-foot-6 and 330 pounds, he's the same height and eight pounds lighter than Donovan Smith, who is the biggest player on the Bucs' roster. Also competing for a roster spot are Ben Gottschalk, Dominique Robertson, Kelby Johnson and Leonard Wester.