Kwon Alexander knows how important this weekend's game against the Rams is. And Alexander knows that in order to secure a victory, he and the Buccaneers' defense must slow down last year's Offensive Rookie of the Year, Todd Gurley.  
"Gurley's a great back," Alexander said on Buccaneers Total Access on Monday night. "He can do it all. He can catch the ball out of the backfield, he has great vision (and) is very explosive. He's a very athletic back and he can make big plays. It's going to be hard to stop him but we're going to have to get him down this week."
Gurley rushed for 1,106 yards and ten touchdowns a year ago, averaging 4.8 yards per carry. He has gotten off to a slower start this season, picking up just 98 yards on 36 attempts in Los Angeles' first two games. As Gurley has struggled, so has the Rams' offense. The team has yet to score a touchdown in their first two games.
[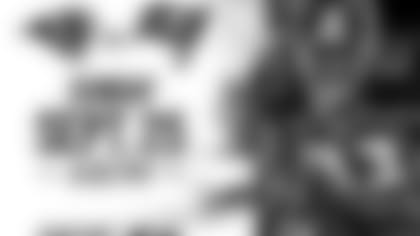 ](http://www.ticketmaster.com/tampa-bay-buccaneers-vs-los-angeles-tampa-florida-09-25-2016/event/0D0050879B10873F?artistid=806026&majorcatid=10004&minorcatid=8&camefrom=CFCTBBUCSbucsdotcom_TicketMatrix)
"We've just got to be at the right spot at the right time," Alexander said. "We've just got to go out there and execute and be physical with these guys and do our thing and go out there and have fun."
The Buccaneers and Rams met in 2015, and Tampa Bay was able to keep Gurley in check. He ran for just 48 yards and averaged 2.6 yards per carry. Alexander wasn't on the field for that game, but has experience playing against Gurley when both were in college. The familiarity of playing against him in the past helps, but Alexander knows that Gurley is a different player since the two last met.
"It helps you a lot," Alexander said of his experience playing against Gurley in college. "But when you get in the NFL you get a little bit better, you know a lot more. In college you know some things, but you don't know a lot until you get into the NFL. You learn a lot from vets and everybody else."
The Bucs have yet to force a turnover this year while giving up six. Alexander knows that if the defense can slow down Gurley and take the ball away, Tampa Bay will be 2-1 heading into their Week 4 matchup against the defending Super Bowl champion Broncos.
"The first thing we think about as soon as he gets the ball is that we have to get him down," Alexander said. "Hopefully this week we can get some turnovers so we'll get the ball off him a little bit and make some plays and go out with a victory."
Pictures of the Top 10 Rams in week 2, according to their Pro Football Focus player grade.