Three of the four NFC South teams won in Week Two, with the only loss coming at the hands of an intra-division opponent. That was, of course, the Buccaneers win in New Orleans, which allowed Tampa Bay to keep pace with Atlanta (comeback winners in New York) and Carolina (home conquerors of Houston). The Falcons and Panthers are two of the five 2-0 teams in the NFC, with the Bucs a game behind and the Saints still looking for their first win. The bigger news out of New Orleans is that Hall of Fame-bound QB Drew Brees has a shoulder injury, but there are conflicting reports as to how much time, if any, it will keep him out of the lineup.
With the NFC South race starting to take shape, it's time once again to check in on the headlines from around the Buccaneers' division.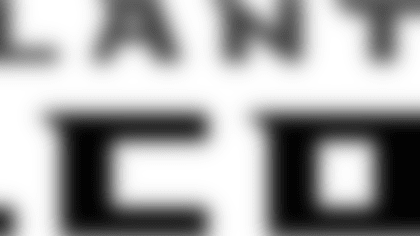 "It feels great," said WR Julio Jones, who may have had the NFL's catch of the week on Sunday. "A new year, a new start. We can control that. Everybody was asking how different it is with Dan Quinn this year. We couldn't do anything about last year. This is a whole new year, but it feels great to be 2-0 right now.
Jones is personally off to a fantastic start to the 2015 season, tying New England's Julian Edelman for first in the NFL with 22 catches through two games. He has helped Atlanta's offense rise to #5 in the NFL rankings, and to third in passing yards. The running game has come along a little more slowly, and it could be further diminished by a fractured rib suffered by rookie RB Tevin Coleman on Sunday. On Monday, Quinn did not confirm reports that Coleman would miss several weeks, only that he would be held out of the first two days of practice and then re-evaluated. Second-year RB Devonta Freeman will probably have to carry the load against Dallas in Week Three, and ESPN.com's Vaughn McClure says that's a tough assignment.
On defense, the Falcons have veteran defensive end Kroy Biermann listed third on their depth chart at one end spot behind rookie Vic Beasley and former Buccaneer Adrian Clayborn. However, Biermann is more of a DE-LB hybrid, and he's sometimes been a scapegoat when the Falcons' defense has struggled. Indeed, Biermann got the third worst grade on the Falcons' defense from Pro Football Focus after their Week One win over Philly, behind only S William Moore and LB Justin Durant. In Week Two, after Moore fired up the defense with a sideline rant late in the third quarter, Biermann came up with the big play the Falcons needed, sacking Eli Manning and forcing a fumble that the Falcons recovered at their own nine. Matt Ryan then drove the offense the length of the field for a touchdown that closed the Giants' lead to 20-17.
Carolina Panthers (2-0): If Julio Jones's catch in New York was the most acrobatic play of the weekend (Odell Beckham may have given Jones a run for his money that on the very same field), Cam Newton's two-yard touchdown run was probably the most fun.
Newton's score broke a 10-10 tie in the second half and the Panthers went on to beat the Texans, 24-17. With Carolina's receiving corps largely unproven in the wake of Kelvin Benjamin's preseason injury, the Panthers may need to rely on Newton's running ability more than they have since his rookie season, when he rushed for 706 yards and an incredible 14 touchdowns. Carolina's passing attack ranks 31st in the league after two weeks, but the rushing game is seventh even with DeAngelo Williams now playing in Pittsburgh. As the Panthers' own website pointed out, much of the credit should also go to the team's reworked offensive line. Former Buccaneer Mike Remmers held his own at right tackle against Houston superstar J.J. Watt.
Last year, Carolina become the first team ever to repeat as NFC South champions, and this year they're off to a 2-0 start for the second year in a row. Of course, last year's 2-0 quickly devolved into 3-8-1 and the Panthers had to win their last four in order to take the South title with a 7-8-1 mark. The 2015 Panthers don't want to draw comparisons to last year, but in a positive sense, their defense is doing al ot of the same things very well.
And it may be getting better as cornerback Josh Norman comes into his own. Last year, it was Atlanta second-year player Desmond Trufant who quietly emerged as one of the league's best corners, and this year is doing the same in his fourth season. Norman is the fifth-highest rated cornerback so far this season by Pro Football Focus, and might be timing his emergence perfectly to attract a big contract next year.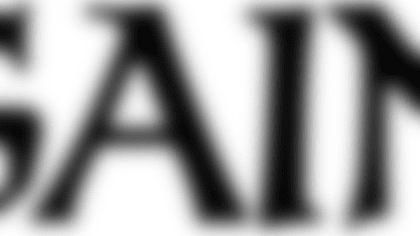 New Orleans Saints (0-2): There is obviously no more important topic regarding the Saints in Week Three (and beyond) than the status of Drew Brees' injured right shoulder. A Monday report on NFL Network first suggested that Brees could miss several weeks due to the injury. ESPN's Chris Mortensen reported (here via NOLA.com) that an MRI showed Brees to have a bruised but not torn rotator cuff, and the Saints' website quotes Head Coach Sean Payton as calling the initial NFLN report inaccurate. From the team's point of view, that determination won't be made until later in the week, at least.
"I think we will have a better idea come Wednesday," said Payton. "I would definitely say that. I read the report you are discussing and I would say that's inaccurate."
If Brees is NOT ready to play on Sunday at Carolina, it will be the first game he has missed since sitting out the 2009 season finale with his team at 13-2 and on its way to a Super Bowl championship. That is the only game he has not started since joining the Saints in 2006 and kicking off one of the most impressive offensive runs in NFL history. ESPN.com says that the potential loss of Brees has long been the "what-if?" that has haunted the Saints, and Jeff Duncan of NOLA.com says the team needs to shift their focus to the ground game with or without Brees on the field.
On defense, the Saints now have to prepare for that aforementioned Panthers rushing attack, and they haven't fared well in that area over the first two weeks. New Orleans ranks 24th in the league in both rushing yards allowed per game and yards allowed per carry, and might be looking at possible lineup changes. Starting DE Akiem Hicks felt as if he was benched in the second half against the Buccaneers.