The program encourages members of the Tampa Bay community to assist local kids in need by donating new or gently used sporting goods and athletic equipment to a designated drive location.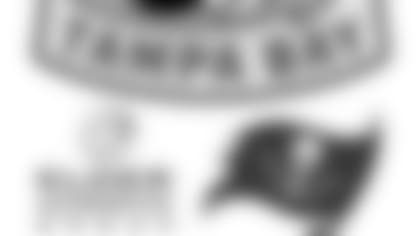 The Tampa Bay Buccaneers' December 28 home game against the New Orleans Saints will serve as the 2014-15 kickoff for Replay Tampa Bay. Donation sites will be located throughout Raymond James Stadium parking lots at the large treasure chests approaching stadium entrances. Additionally, Buccaneers' cornerback Johnthan Banks will help spearhead the drive for the second consecutive year.
"The youth in this community need our support, and providing them with the proper sporting goods and athletic equipment goes a long way to keeping them healthy, happy and safe," said Banks. "I urge all of our fans to join the cause and make this the most successful Replay Tampa Bay drive to date."
Both the Hillsborough County Sheriff's Office Charities and Pinellas Sheriff's Police Athletic League will be the recipient of the donated items and will assist in the distribution of the gifts at their respective headquarters. Furthermore, Elder Automotive Group dealerships will serve as a drop off locations throughout the holiday season.
In 2013, nearly 600 items were collected for children in need, bringing the total to almost 1,500 donated items since its inception (2011).
DONATION KICKOFF: SUNDAY, DECEMBER 28
Raymond James Stadium
Tampa Bay Buccaneers vs. New Orleans Saints
9:30 a.m. – 1:00 p.m.
Bin locations: Stadium parking lots at the large treasure chests approaching each stadium entrance.
For more information, including additional donation locations throughout the year, log on to www.TampaBaySports.org.