The low-down: Patrick Murray is the Buccaneers' starting kicker. He connected on 20 field goals in 24 attempts in 2014 (83.3%). Murray was undrafted after graduating from Fordham in 2013 and did not make a roster his first year out of school. He was signed to a futures contract by the Buccaneers shortly after the 2013 season and won the starting job over veteran Connor Barth in training camp.  He transitioned to football from Gaelic football, the national sport of Ireland.
Q: After you went undrafted, what were you doing to make sure you were prepared if an opportunity came?
A: "I was just training at Fordham University with my roommate and best friend, Greg Wilson, who was with the Broncos last year. We were keeping consistent with the training we had done throughout college and it really helped us get into those camps that we needed to get into. After I was released by the Bears I went back home to Jersey and started training again at my high school, Don Bosco. I'm a simple guy, I don't like to get too complicated with things. I like to go back to my roots, where it all started, so Don Bosco was definitely that place for me. I just kept doing the workouts that Greg and I had done throughout college that got us to the point it had gotten us to. Eventually it all fell into place."
Q: You came into training camp in 2014 with an already-established kicker on the team. What was your mindset? What was that training camp like for you?
A: "Training camp was a lot of fun. I didn't come in stressed out. I didn't come in with an attitude that I needed to do something incredible. I went out there and I had fun every single day. I knew that at the end of training camp, what I put on film and what I did on the field would be enough for Coach Smith and Jason Licht to see that I could really help this team win some football games."
Q: Once you earned the starting spot, what was that moment like for you?
A: "It was incredible. The first person I called was my dad. He's coached me from the time I could first kick a ball, which was in my crib. To share that moment with him was pretty special. And also to share that moment with my mother as well, who has done so many things for me that really don't go noticed. Every football player knows they wouldn't be where they're at not without their mom cooking for them and driving them where they need to be and just offering that support so to share that moment with them was pretty special."
Q: You had a great season, did you almost surpass your own expectations?
A: "No, I didn't reach my expectations. I didn't go 100 percent. I'm not the type of person that's going to settle. I'm not the type of person that's going to get complacent. Yeah, it was great to make the team and it was great to do what I did this year but at the same time there's a lot of room for improvement. I'm looking forward to improving every single year."
Q: What are your plans for this offseason to prepare for the season?
A: "I'm already back in the gym right now. I'm hungry. I know that this team is hungry as well. I know that the rest of my teammates are getting back in the gym and getting their minds right and their bodies right for next season. I'm doing everything I can in my power to make sure that I help this team."
Q: What's on your bulletin board for next year? What's the goal?
A: "Win the Super Bowl. That's the only goal that I have. I'm not an individual guy, I'm a team guy, so I want to win the Super Bowl."
Q: What is your proudest non-football achievement?
A: "Winning the under-eighteen Gaelic football championship with Rockland GAA and the New York Gaelic Athletic Association."
Q: Gaelic football?
A: "Gaelic football is the national sport of Ireland. It's played on a field that's about 150 yards long by 75 yards wide. It's 15-on-15. You have to move the ball up and down the field by either punting it or kicking it, you can't throw it. Or you can run up the field but you have to kick the ball up to yourself every four steps. Scoring is done by kicking it through posts for one point or into a net for three points. It's full-contact, no pads. I first got into it when I was born pretty much. My dad grew up playing it, my two uncles were national-caliber players in Ireland. My one uncle actually represented Ireland against Australia in what they call 'compromised rules', which is where you take the rules of Gaelic football and the rules of Australian Rules football and you combine them and play a game. I stopped playing in college to focus on football. I certainly would not be the athlete, the kicker, the person that I am without it. That's where I got my start."
Q: If you could have dinner with three other people, who would you pick?
A: "My grandfather who passed away, Henrik Larson, who's my favorite soccer player, and Adam Vinatieri, because who wouldn't want to meet Mr. Clutch?"
Q: What's your favorite movie?
A: "Shooter."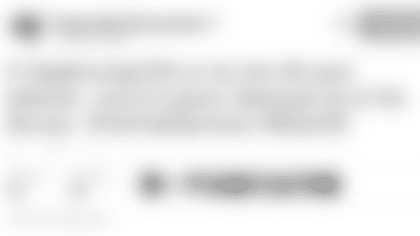 Q: Favorite TV show?
A: "Probably would have to be Family Guy."
Q: Favorite food?
A: "Pizza. New York pizza is where it's at. Nothing can compete."
Q: If you weren't playing football…?
A: "I'd be probably living in Ireland and playing Gaelic football."
Q: On your iPod…?
A: "I listen to a lot of country music. I listen to a lot of Irish music as well. And, you know, you'll throw a little rock in there as well when you're trying to get pumped up in the gym."
Q: The longest field goal you've ever hit, in practice or in a game?
A: "70 yards."
Q: A football player that you looked up to as a kid?
A: "Adam Vinatieri has always been the epitome of not only being a great kicker but being a great person. That's somebody that I definitely strive to be every single day."
Q: Who is your funniest teammate on the Bucs?
A: "Probably (tight end) Cameron Brate. He was my roommate. He's a smart guy, he went to Harvard, so his jokes are not the typical funny that you would think of but he's a pretty funny guy."