The Board of Directors of the Glazer Children's Museum enthusiastically announces Jennifer Stancil as the Museum's new President and CEO.
Stancil comes to the Glazer Children's Museum from WQED Multimedia in Pittsburgh, PA, the local PBS Affiliate and distributor of Mister Rogers Neighborhood. Under her leadership, the PBS station served educators, parents, and children in multiple states, and she created a national award-winning talk show, iQ: Smartparent about raising children in a digital media age that won a 2015 Emmy ®.
"Jennifer Stancil was chosen from a deep pool of qualified candidates after a national search led by Koya Leadership Partners, a national executive search firm serving clients in the nonprofit sector," said Captain Allen Thompson, Chairman, Executive Search Committee.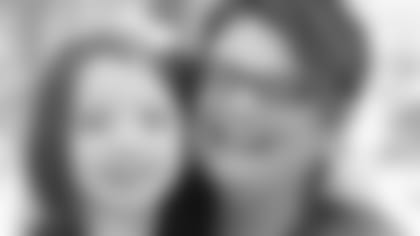 Previously, Stancil worked at the Carnegie Science Center, McWane Science Center and Exploris (now operating as Marbles Children's Museum) providing her vast experience in creating innovative, revenue-generating programs, as well as fundraising in the corporate, foundation and government sectors. Stancil's core expertise focuses on very young children all the way through middle school, including in the disciplines of science and engineering, math and gaming, as well as the brain-building social and emotional wellness so critical to preparing all children for success.
"A children's museum is a community anchor, an epicenter of learning for our children at crucial times in their emotional and intellectual development", said Stancil. "It is an honor and privilege to be named President and CEO of the Glazer Children's Museum, and also a great civic responsibility. I can't wait to begin this new chapter in Tampa, and accept that responsibility with great passion, vision and service to the kids and families of this amazing community," she concluded.
"This is an exciting time for the Glazer Children's Museum and we are excited to welcome Jennifer Stancil to the role of its new President and CEO," said Ian Smith, Chairman of the Board of Directors. "With Jennifer's diverse experience, strong leadership qualities and passion for educating our children, we are looking forward to this new chapter in the Museum's growth and in its continued endeavor to create learning environments where children play, discover and connect to the world around them."
Stancil will assume her position at the Glazer Children's Museum on November 16th. She'll be joined by her husband, John, and third grade daughter, Avery Grace.