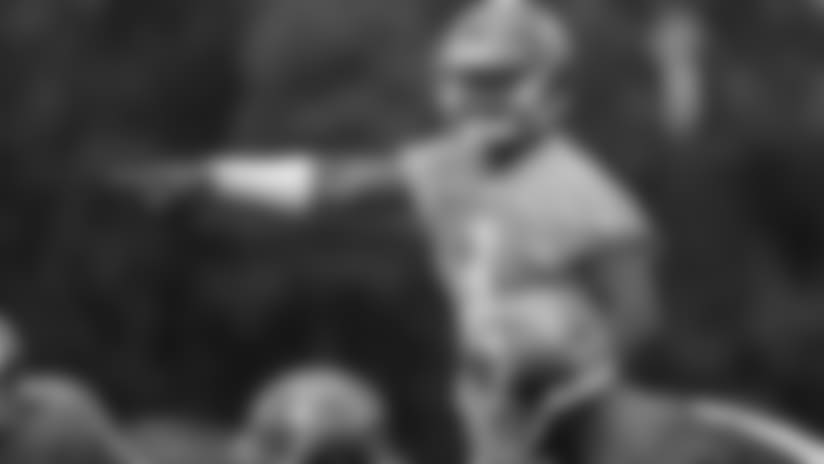 ](http://www.buccaneers.com/news/index.html)
Every rookie has to learn a new offense when entering the NFL. Jameis Winston, though, won't be doing it alone.
This offseason, the Bucs hired Dirk Koetter to become the team's offensive coordinator. And with his arrival comes a brand new playbook for the entire offense to digest. Koetter had previously served as the OC for the Atlanta Falcons.
During a one-on-one with Buccaneers Team Insider Casey Phillips, Winston discussed his impressions of Koetter's scheme.
"Coach Koetter loves big plays," Winston said. "But when you can't take those big plays you've got to take the check-down. He hates turnovers. That's what every OC hates. I'm looking forward to playing for him."
Pro Football Focus agrees with Winston's assessment of Koetter's offense. According to the website, which provides high-level statistics and analysis, last year's Falcons team thrived throwing the deep ball. The team received its highest grade when throwing passes of 20 yards or longer, grading out positively in all three directions - throwing to the middle of the field, the left of the hash and the right of the hash.
And Winston isn't the only Buccaneer buying into the team's new system, either. Last week, during press conferences with the media, wide receivers Mike Evans and Vincent Jackson said that they were enjoying working with Koetter and were excited about the potential his scheme has.
Portraits of Jameis Winston at the NFLPA Rookie Premiere.