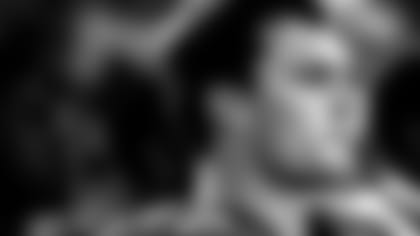 Lynch-Pin
John Lynch: A Case for Canton
Article by Scott Smith
John Lynch played 15 seasons in the National Football League, and nine of them ended with a trip to the Pro Bowl. Lynch's career as a whole should be capped by one more trip, to Canton to pose with a bronze bust.
"John Lynch didn't just play the position, he occupied a spot in your mindand you had to be aware at all times where he was on the field."
Lynch's nearly-annual visits to Hawaii represent one of his best arguments for inclusion in the Pro Football Hall of Fame, for which he has been a finalist each of the last two years. They are an indication that his peers viewed him as one of the best of his generation at the safety position, and that NFL fans believed his hard-hitting style and clutch plays were critical to his teams' success.
"John was as good as any safety I ever played against," said Hall of Fame running back Barry Sanders, who shared the NFC Central with Lynch for four years. "He reminded me a lot of guys like Ronnie Lott and Steve Atwater. He was a terrific player, a great defender, a fierce defender. He could knock the snot out of you.
"John Lynch didn't just play the position, he occupied a spot in your mind and you had to be aware at all times where he was on the field."
Those nine Pro Bowls put Lynch in elite company, most of which is already enshrined in the Hall of Fame. Since the annual Pro Bowl began in 1950, there have been 74 players (so far) who have been selected to that game at least nine times. Lynch is one of only six players on that list who is already Hall of Fame-eligible but not yet enshrined, and one of only two whose careers began in the Super Bowl era. The other eligible player meeting that criteria is guard Ruben Brown (1995-2007).
(The other four are comprised of linebacker Maxie Baughan, who played from 1960-74, and a trio of men who played the majority of their respective careers in the AFL in the 1960s – quarterback Jack Kemp, guard Walt Sweeney and tackle Jim Tyrer. Kemp, Sweeney and Tyrer mostly played in AFL All-Star games, which were separate from the NFL Pro Bowl, but the NFL now includes those games in its Pro Bowl counts.)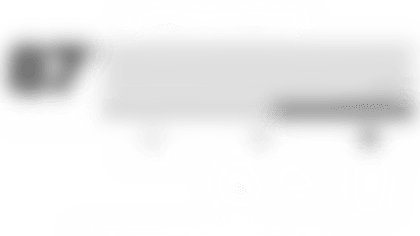 Of those 74 players on the nine-Pro Bowl list, 57 are already in the Hall of Fame and another 11 are either still active or retired but not yet eligible. Many of those 11 appear to be Hall shoo-ins, from Brett Favre to Champ Bailey to Tony Gonzalez, not to mention Peyton Manning, who thinks Lynch is deserving of the same honor.
"John was a safety that you always knew where he was. I think there are only certain guys like that, where you know where No. 47 is on every play. I can assure you all receivers and tight ends always knew where he was. He was such a physical football player, what I would call an impactful tackler. Any receiver going near or across the middle with No. 47 in the area knew what he was getting into. He was always there. You could see it very often on film, after an early hit how he would affect a receiver, his confidence going across the middle or anywhere near there the rest of the game."
Perhaps the Buffalo Bills and Chicago Bears have an argument to make for Ruben Brown, the other Hall-eligible Super Bowl era player with nine Pro Bowls but no bronze bust, but Lynch has some additional advantages when comparing the two. Both players were repeatedly named to the Associated Press All-Pro team, but two of Lynch's three selections were to the first team and one to the second team, while all of Brown's selections were to the second team. Lynch was also a first-team choice to the Pro Football Writers Association All-Pro team in an additional season in which he wasn't on the AP list. All of those honors indicate that the media professionals covering the NFL agreed that Lynch was one of the league's best safeties for a good portion of his career.
And, of course, Lynch's resume includes another milestone important to Hall of Fame voters: He won a Super Bowl as part of the Buccaneers' 2002 championship team. Lynch is the only eligible player with nine NFL Pro Bowls and a Super Bowl ring who is not in the Hall of Fame.
Lynch's case for the Hall of Fame has come up against an apparent bias against the position he mastered. In its current format, the NFL Pro Bowl showcases 80 (non-special teams) players performing at the top of their positions each year. Six of those roster spots are reserved for safeties (7.5% of the roster). The NFL Hall of Fame boasts the greatest NFL players of all time across every position. So far, 87 players who began their careers after the 1970 AFL-NFL merger have been enshrined in Canton, out of which only one, Ronnie Lott, spent the majority of his career playing safety. This represents only 1.1% of the Hall of Fame inductees in that time period, a harsh contrast to the makeup of an actual football roster. Safety is the most underrepresented (non-special teams) position in the Hall of Fame.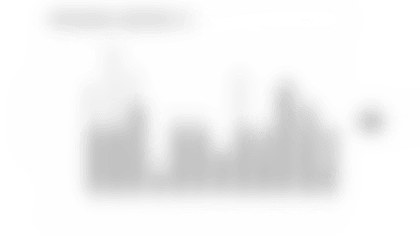 The induction of Aeneas Williams in the Class of 2014 increased the number of safeties in the Hall of Fame, but Williams played most of his career at cornerback. Prior to that, the last player who played the majority of his career at safety to be enshrined in the Hall was Ronnie Lott, a member of the Class of 2000. The most recent player to be inducted into the Hall who played his entire career at safety was Ken Houston, a member of the Class of 1986.
John Lynch, who also played his entire career at safety, compares favorably with those three Hall of Famers in a variety of statistical and award categories.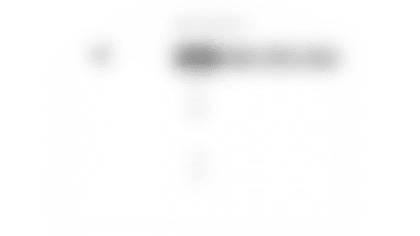 Since the sack became an official statistic in 1982, only nine NFL players at any position, including John Lynch, have accumulated at least 1,000 tackles, at least 25 interceptions, at least 10 sacks and at least 15 forced fumbles. Three of those nine are eligible for the Hall of Fame but have not yet been elected, and Lynch leads that group with nine Pro Bowl selections.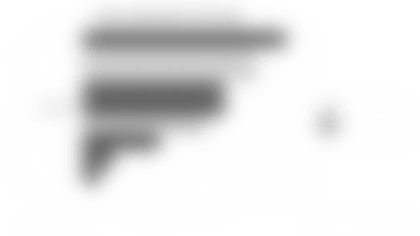 Some consider the safety position under-represented in the Hall of Fame. Of the 263 men enshrined in the Hall on the strength of their playing careers, six were pure safeties and another four played both safety and cornerback. The position could get a boost in the coming years, however. Consider that only eight safeties have played in at least nine Pro Bowls and five are already in the Hall. The other three are Lynch, Brian Dawkins and Ed Reed, all with outstanding resumes and reputations. Dawkins and Reed will not be eligible until 2019.
Lynch is eligible right now, however, and he's got more than Pro Bowls and All-Pro selections in his favor. During eleven seasons with the Buccaneers and four with the Denver Broncos, he racked up 1,054 tackles, 26 interceptions, 13 sacks and 15 forced fumbles.
"John Lynch is a Hall of Famer on and off the field," said Jon Gruden, the Buccaneers' head coach during the 2002 Super Bowl run. "His preparation, consistency and hard-hitting style will fit perfectly with the all-time greats. If you can find a more impactful teammate, leader and performer than John Lynch then, great, put him in too."
Despite possessing a 95-mph fastball that made him a second-round pick of the Florida Marlins, Lynch chose football after being taken in the third round by the Buccaneers in 1993. And yet he still became a closer, or rather "The Closer," a nickname bestowed upon him by former Tampa Bay Defensive Coordinator Monte Kiffin. Kiffin came up with the name after seeing his cerebral safety come up with a series of critical late-game plays. Those included an interception that sparked a comeback in the 1999 NFC Divisional Playoff Game against Washington and the pick that sealed Tampa Bay's wild 38-35 win over St. Louis in a 2000 Monday Night Football appearance.
Lynch's penchant for late-game heroics is not just anecdotal; it's supported by his career statistics. Of his 26 interceptions, 14 were secured in the fourth quarter. Eleven of those 14 fourth-quarter picks came when his team was either up or down by seven points or less. Getting his takeaways at such important moments is likely the reason that 21 of his 26 picks helped his team win games.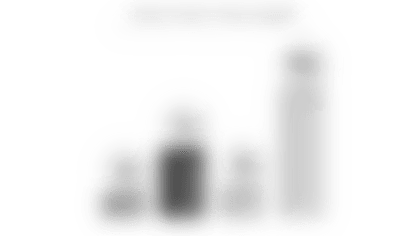 Some of Lynch's tackles were as memorable as those key takeaways. The incredibly elusive Barry Sanders described a hit by Lynch in 1997 as the hardest he had ever been hit, and former Ram Marshall Faulk had similar comments after the aforementioned Monday-nighter in 2000. Sanders and Faulk, of course, are both in the Hall of Fame already; one imagines they would be quick to welcome Lynch into the fold.
In fact, Lynch's reputation as an intimidating hitter spread far and wide during his career. This is reflected in the list of the "Top 10 Most Feared Tacklers in NFL History" produced by NFL Films in 2009. Lynch made the list, along with the likes of Jack Tatum, Lawrence Taylor and Dick Butkus. Five of the other nine players on the list are already in the Hall of Fame, most likely because they were feared hitters and all-around star performers.
For instance, Lynch's total of 26 interceptions would be on the low side among all the defensive backs in the Hall of Fame, including the safeties. Ken Houston, for instance, had 49 interceptions, while Mel Renfro had 52. But Lynch's pick total should be viewed as part of an overall package that also included his thunderous hits and his importance to one of the best defenses in NFL history.
Lynch was part of the "Big Three" in Tampa that formed the initial nucleus of a defense that would have almost a decade of sustained success. The other two in that group were Derrick Brooks and Warren Sapp, Hall of Fame inductees in 2014 and 2013, respectively. Brooks and Sapp were first-ballot selections, and deservedly so, but Lynch's importance to that defense and the Buccaneers' long-awaited franchise turnaround should not be understated.
"John Lynch is one of the core players who turned this team around and made it great, and I mean that in regards to both his play on the field and the way he conducted himself off the field," said Buccaneers Co-President Joel Glazer. "He was always one of those players you couldn't help rooting for, because he worked so hard at the game, obviously cared very deeply about the team's success and was a true professional in every sense of the word."
*Defense-adjusted Value Over Average (DVOA) is a popular and all-encompassing statistic from Football Outsiders that measures the strength of a particular unit (in this case team defense). It takes into consideration every single snap as well the relative strength of the opponent. In essence, it shows how much better (or worse) a team is than an average team in that season. (For a full explanation, check out the linked page above.)
Lynch's combination of powerful hitting, instincts, coverage skills and sheer desire were as critical to the Buccaneers' success as Sapp's pressure up the middle and Derrick Brooks' sideline-to-sideline range. Tony Dungy, Tampa Bay's head coach from 1996-2001 and a primary architect of that great defense, said that Lynch had the most difficult job on the field, one that required him to hold up against big backs near the line, to cover tight ends and receivers and be responsible for huge areas of the field in the secondary. Mike Tomlin, the current Steelers Head Coach who inherited Lynch when he became the Buccaneers' defensive backs coach in 2001, agreed.
"Numbers don't tell the full story of John's impact," said Tomlin. "He absolutely destroyed the tight end-side run game of everyone we played. He also blew up the 'B' gap, and he did it in an unselfish manner." Lynch could do it all at the safety position, and he'll be long remembered for both his hard hits and his role in the Buccaneers' resurgence. Sapp and Brooks, his comrades in that resurgence, made it into the Hall in part because voters felt they had changed the way their positions were played. According to at least one of his peers, Lynch did the same, and for that he deserves a spot in Canton.
"Meeting John was at the top of my list when I made the Pro Bowl after my second year," said former Indianapolis Colts safety Bob Sanders, who also played in Dungy's defense and was the 2007 NFL Defensive Player of the Year. "His longevity, respect and playmaking ability are what I strive for in this league. His play changed the dynamics of the safety position."
Indeed, like Brooks and Sapp, Lynch helped define how his position was played during his era. The excellence of his play was recognized, year after year, by his peers and those who covered the game closely. He was a Super Bowl champion, a leader, a Pro Bowl regular and a tone-setter for one of the best defenses in league history. John Lynch was all of those things, and now it is time for him to also assume the title of Hall of Fame inductee.
"He always answered the bell for his team," said Manning. "[He was] just a guy that you had to factor in every time you played against him. There are just not many guys like that. There are certain players that you factor in like that. Those guys are in the Hall of Fame – guys like Rod Woodson, Deion Sanders, Derrick Brooks – guys that you had to know where they were every single play. That was coach's orders. Coaches told you, 'Hey, be sure you know where No. 47 is. Know what he's doing. Just factor him in.' John Lynch had that type of respect from coaches and players, and he deserved that kind of respect.
"That's why, in my opinion, he belongs in the Hall of Fame."
Story by Scott Smith. Graphics by David Sharpensteen. Web Design by Eric Rook.
Additional Research and Concepts by Eric Holland.