Dirk Koetter has been the Tampa Bay Buccaneers' play-caller on offense for the last two years. In the second year, he also happened to be the head coach. Could there come a time when he goes back to handling just one of those two roles. On Monday, a day after the Buccaneers' 2016 season came to an end, Koetter indicated that he would least give some thought to the idea of handing off play-calling duties to someone else on his staff.
"I told the players that I'd do everything in my power to make us better and that starts with the coaching aspect of it, starting with myself," said Koetter, not long after his last meeting with the team on Monday morning. "Everything I say in front of the team. I take very seriously. So, I want to back it up, not just BS those guys. I try to never BS those guys. So, I ask myself, 'If I spent more time on it, could I do a better job?'
"I've been thinking about it a lot. I am probably not ready to make any crazy announcements on any of that today because I think about a lot of stuff all the time. I think all the time, how can I, in the stuff that I control, make us better and are there places where I am making us worse?"
We should be clear that Koetter did not say he was going to relinquish play-calling in 2017 or a future season, simply that he was going to contemplate whether or not doing so would help the team. That decision is not necessarily imminent, either; he knows he's got until next September to fully work out all the roles on his coaching staff. The important thing to Koetter is to make sure such a move is definitely the right call before he make sit.
"There are plenty of other coaches in the league that are doing it the way we did it here this year," said Koetter. You look at some of the guys I consider top play-callers in this league – [Green Bay Head Coach] Mike McCarthy, [New Orleans Head Coach] Sean Payton, [Kansas City Head Coach] Andy Reid. They're guys that have been the play-caller, they've given it up and they've always taken it back. When that day comes when I do give it up, I don't want to take it back. I want to be sure."
If Koetter does decide to give up his play-calling duties, he has existing options on staff. He said there were "more than one" coaches at One Buc Place he would trust running the offense. Koetter didn't single any of his coaches out by name, but there are some obvious candidates. Such as (in no particular order):
Offensive Coordinator/Wide Receivers Coach Todd Monken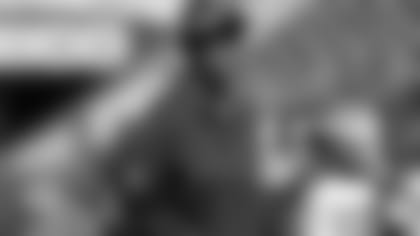 Obviously, on many teams, the offensive coordinator is the play-caller. That was exactly what Koetter was doing under Head Coach Lovie Smith in 2015. Monken, who was the head coach at Southern Miss until Koetter came calling last January, has plenty of experience as a play-caller on the collegiate level. He was, for instance, the offensive coordinator of a high-powered Oklahoma State offense in 2011 and 2012. Monken was also the wide receivers coach for the Jacksonville Jaguars from 2007-10, working under Koetter, the team's offensive coordinator. Monken's familiarity with the offense was obviously one of the reasons Koetter wanted to bring him aboard after his promotion to head coach. It's unclear whether taking on play-calling duties would make it more difficult to also remain the wide receivers coach, but Koetter has raved about Monken's work in that capacity, too.
Offensive Line Coach/Run Game Coordinator George Warhop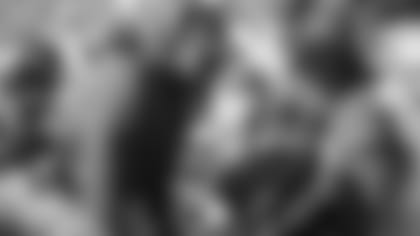 Warhop first joined the Buccaneers as their new offensive line coach under Smith in 2014. After Tampa Bay's O-Line endured a rough year in '14, Warhop helped engineer a dramatic turnaround with that unit in 2015. After Koetter was hired as the new head coach in 2016, he added "run game coordinator" to Warhop's title, clearly emphasizing his importance to the team's success in that area. The weekly installation of the game plan is a collaborative process, led by Monken and involving all the offensive coaches, and Warhop surely knows the whole system well. Koetter has long insisted that it's his goal to have a run-first offense and he trusts Warhop to lead that effort. A coach for nearly four decades, the last two in the NFL, Warhop likely has Koetter's confidence as a play-caller, too.
Quarterbacks Coach Mike Bajakian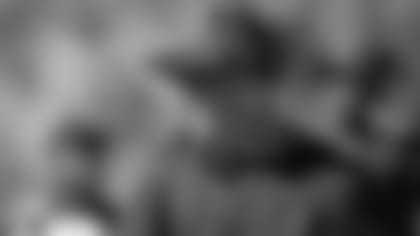 After the Buccaneers hired Koetter in 2015 they quickly filled out a key part of his staff by lure Bajakian away from the University of Tennessee, where he had been the offensive coordinator the previous two seasons. At the time, Tampa Bay was in possession of the first pick in the upcoming draft and it seemed a near certainty they would use it on a quarterback. They believed Bajakian to be the perfect candidate to work with that young passer – Jameis Winston, as it turned out – and they've obviously been thrilled with the results. In discussing his responsibilities as a head coach on Monday, Koetter pointed out that he doesn't get to sit on quarterback meetings nearly as much as he used to, but then noted that Bajakian does a "fantastic job" running those meetings and working with all the passers. Bajakian has been an offensive coordinator at three different universities and he has the calm and cerebral manner that would seem to be an asset during pressure-packed game days.
Tight Ends Coach Jon Embree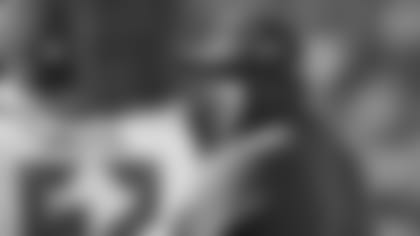 Again, all of the offensive coaches are involved in installing the weekly game plan, so presumably any one of them would have the necessary knowledge of the playbook to serve as play-caller. That doesn't mean every offensive assistant for the Buccaneers or any NFL team is goind to succeed in that role. Embree has high-level leadership roles on his resume, such as his two seasons as the head coach at the University of Colorado. He was also the assistant head coach for three years at UCLA while coaching the receivers and tight ends.
Again, Koetter didn't name any specific coaches, simply saying he had multiple candidates he would trust with play-calling duties if he ever decided to give them up. The above is speculation, and the exclusion of any other names is not meant to indicate they wouldn't be considered for the job. Koetter was open about the fact that he has thought about the issue, but since was literally the first day of the new offseason, he obviously isn't close to any final conclusions.
"I'm contemplating, 'How does our team get better in all areas?'" said Koetter. "When we look at everything, if there is someone out there that can do a better job to help us than me calling the plays, then that's something that we definitely need to look at."