As the NFL prepares to transition to the 2019 league year in March, the Tampa Bay Buccaneers' roster includes 23 players who could experience some sort of free agency, whether it be of the unrestricted, restricted or exclusive rights variety. If that sounds like it carries the potential for a significant amount of turnover…well, that's true but it's also not at all unusual.
The Buccaneers will be one of eight teams with new head coaches in 2019, and that is often the catalyst for heavier-than-usual roster upheaval. Bruce Arians and his staff have just begun the process of evaluating the team's current collection of talent, and it's certainly reasonable to expect that group to have at least some differences of opinion with the previous staff. As for the list of pending free agents, however, it's neither longer nor particularly more complicated than usual.
Last year at this time, for instance, the Buccaneers had 15 players eligible for unrestricted free agency, five more who could become restricted free agents and another three for whom the Bucs had exclusive rights. This year, the team has 15, six and two in those categories, respectively, or almost the exact same total. As was also the case last year, this year's list includes a couple starters and some key reserves but also plenty of players who had limited impact in 2018.
So what happened with last year's group (again, acknowledging that there was not the added factor of a coaching change in 2018)?
The Bucs ended up re-signing eight of their 15 unrestricted free agents (UFAs), though they waited until May to bring back running back Charles Sims and didn't reconnect with long-snapper Garrison Sanborn until the very end of the preseason. Of the other six, quarterback Ryan Fitzpatrick and cornerback Brent Grimes ended up being by far the most impactful re-signings. Defensive end Will Clarke, guard Adam Gettis and safety Keith Tandy all re-signed but none were still with the team by mid-September. Guard Evan Smith returned and played about half the season as a reserve before landing on injured reserve. Of the seven UFAs the Bucs didn't re-sign, four have not subsequently signed with any team (kicker Nick Folk, cornerback Robert McClain, defensive end Justin Trattou and safety T.J. Ward), while three did sign on elsewhere (defensive tackles Clinton McDonald and Sealver Siliga and guard Kevin Pamphile).
The Buccaneers arguably got much more in 2018 out of the restricted (RFA) and exclusive rights free agents (ERFA) it chose to bring back, as that group included tight end Cameron Brate, wide receiver Adam Humphries, running back Peyton Barber, linebacker Adarius Taylor and cornerback Javien Elliott. Brate, Humphries and Barber were all key members of the NFL's third-ranked offense, while Taylor and Elliott combined for 15 starts on defense.
The Bucs' 2019 free agency landscape is somewhat similar. Of their 15 potential UFAs, only three – left tackle Donovan Smith, cornerback Brent Grimes and slot receiver Adam Humphries – started 10 or more games, though linebacker Kwon Alexander certainly would have if not for a season-ending knee injury. There aren't as many key names among the RFA/ERFA groups as last year, although it does include Barber and Elliott again, along with swing tackle Leonard Wester and a couple of safeties who played quite a bit in Andrew Adams and Isaiah Johnson.
There will plenty of intrigue involving a handful of the unrestricted free agents, however. Let's start there as we go through all of the 2018 Buccaneers who will be seeking new contracts in 2019.
The players on the list below all have expiring contracts and at least four years of accrued free agency credit, meaning they would hit the open market on March 13 if there is no development in the interim. Since those players remain under contract until that time, they cannot speak to other teams until the brief negotiating window that starts on March 11. However, they can work with the Buccaneers on new deals, and pre-free agency agreements are not uncommon. The Buccaneers did that a year ago, for example, with Ryan Fitzpatrick, bringing their backup quarterback back three days before the market opened. The Buccaneers could also add to their list of 2018 contributors who are free agents in 2019 by releasing players prior to the start of free agency, as they did with kicker Nick Folk late last February.
Here are the current Buccaneers who could become unrestricted free agents in March: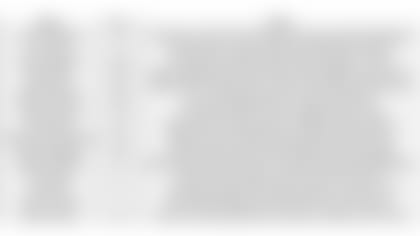 Alexander heads the list alphabetically and is also one of the Bucs' chief concerns in the lead-up to free agency. A fourth-round steal in 2015 he has been a starter since Day One of his rookie season and he's been a playmaker when healthy, with six interceptions, six forced fumbles and seven sacks in 46 career games. He did miss four games in 2017 due to injury however – making the Pro Bowl nevertheless – and got in just six contests this past fall before suffering an ACL tear. That wasn't great timing for Alexander, who is set to hit free agency for the first time, but there's no reason to believe he can't return to the same level of play. The Buccaneers are changing defenses under new coordinator Todd Bowles, so that could be a factor in the team's free agency decisions, as well, but Arians and Bowles have both made it clear they will tailor their defense to the players' strengths.
The Buccaneers do have a quarterback under contract for 2019 besides starter Jameis Winston. His name is Joe Callahan. Tampa Bay signed the former Packer, who has seven career regular-season passes, to a reserve/futures contract in January.
The two passers who backed up (and occasionally started for) Winston in 2018, Ryan Fitzpatrick and Ryan Griffin, are due to become unrestricted free agents. Fitzpatrick has played two seasons in Tampa on a pair of one-year deals and has given the team exactly what it had hoped for, an experienced and capable fill-in for when Winston wasn't available. It could be argued that Fitzpatrick was much more than that, particularly during the first month of the 2018 season, and the 36-year-old passer could find an active market for his talents, which are obviously still plentiful. Griffin's case is less clear. The coaching staff that was motivated to keep him around for four seasons is no longer in place and Griffin never got a chance to prove what he could do during a regular-season game.
Like Alexander, Smith finds himself at the end of his rookie deal and 25-year-old starting left tackles don't often find their way to the open market. The 34th-overall pick in the 2015 draft, Smith has certainly been durable, starting all 64 games in his first four seasons, and that's important. He's also big and nimble and has the potential to be one of the game's elite players at a critical position. This could prove to be one of the most important decisions that the Bucs' new staff makes in its first run through free agency.
The player who helped himself the most in his run-up to unrestricted free agency is Humphries, who has clearly developed into one of the most productive slot receivers in the NFL. Julian Edelman, who just won game MVP honors with a masterful performance in Super Bowl LIII, had 74 catches for 850 yards and six touchdowns as New England's slot man in 2018. Humphries' 2018 line: 76 receptions for 816 yards and five touchdowns. A former undrafted free agent, Humphries has improved his catch and yardage totals every year and now has his first opportunity at a big contract.
The Buccaneers do have the option of placing a franchise or transition tag on any of those pending free agents, and Smith might be the most likely to get that designation. Barring that, those 15 players will have the option of signing with any interested team if they don't re-sign with the Buccaneers in the next 36 days. In contrast, there are another eight players from the Bucs' 2018 squad who could get a more limited taste of free agency.
First, there are three restricted free agents. These are players whose contracts have expired but who have only three accrued seasons of free agency credit. The Buccaneers can retain a right-of-first refusal on any contracts these players sign by extending qualifying offers to them before the start of free agency. At that point, the player can return to the team simply by signing that one-year deal, which would set them up for a shot at unrestricted free agency in 2020. That is the most common path taken by restricted free agents, though there are generally fewer players who end up in this category since the latest CBA made it mandatory for all draft picks to get four-year deals. That means if they finish their first NFL contracts they skip right past restricted free agency. Thus, most restricted free agents at this point are former undrafted rookies who signed shorter deals or draft picks who didn't finish their original deals with their drafting teams.
Here are the current Buccaneers who could become restricted free agents in March: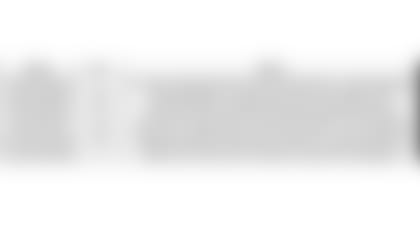 Since teams are able to retain most of the restricted free agents to whom they extend tender offers, it would seem likely that Barber will return even if the team makes additions at that position. He started all 16 games and had 871 rushing yards in an offense that was heavily tilted towards the passing game. Barber is a strong runner between the tackles who is good at pushing through contact for extra yards. His per-carry average topped out at 3.7 yards and he added just 92 yards in the passing game, so the Bucs might be looking to get him help in the backfield in addition to second-year man Ronald Jones.
Adams is an another one of the more interesting names on these free agent lists because he made the most of a second NFL opportunity upon arriving in Tampa in late September. Cut by the Giants, he was added as safety depth after an injury ended Chris Conte's season in Week Three. That proved to be an important addition because Justin Evans later joined Conte on I.R. and rookie Jordan Whitehead missed some time due to injury as well. Thanks to a spectacular three-interception game in a December win over the Panthers, Adams ended up with four of the team's nine picks on the season. The Buccaneers frequently used Adams as a hybrid-linebacker type in certain sub packages when their linebacking corps was thinned by injuries and that versatility helps his value, too.
Wester is another undrafted free agent who has spent some years in Tampa developing in a reserve role. The Bucs thought enough of him to keep him active on game days as their swing tackle, and though the team enjoyed good health on the O-Line in 2018, Wester did get a chance to make his first start in a Week 13 win over Carolina. Wester acquitted himself nicely while filling in for an injured Demar Dotson at right tackle.
The third class of free agents fall into the "exclusive rights" category. These players have fewer than three seasons of accrued free agency credit but an expiring contract. These are also commonly players who entered the league as undrafted free agents, but ones who were able to carve out roles of some significance in their first two seasons. That was the case a year ago for Barber and Elliott, both of whom have now advanced to the RFA stage. This year's list includes one player each on offense and defense.
Here are the current Buccaneers who could become exclusive rights free agents in March: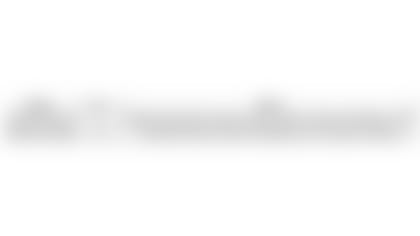 Again, if the Buccaneers' new coaching staff finds through its evaluations that it sees promise in Johnson and Liedtke, it would be a simple matter of paperwork to bring them to another training camp. Exclusive rights free agents can only negotiate with their original team if that team extends the necessary qualifying offer. Generally, ERFAs sign those offers, turning them into one-year deals that bridge the gap to restricted free agency.
An undrafted free agent in 2016, Johnson spent his entire rookie season on the Bucs' practice squad and then did the same for most of 2017, though he did have two separate promotions to the active roster that second year. In 2018, Johnson beat out veteran Keith Tandy for the final safety spot and was on the active roster all year, eventually starting four games as injuries put that position into upheaval. Johnson recorded his first career interception and was an active tackler and he had plenty of time to learn the defense during his two seasons as a practice squad member. Of course, the Bucs will have a new defense in 2019. Though he entered the league three years ago, Johnson is not yet a restricted free agent because he wasn't credited with an accrued season towards free agency in either 2016 or 2017.
Liedtke had already seen time on practice squads in Miami, Kansas City and Cleveland before he arrived in Tampa at midseason in 2016. He got into one game late in 2017 after spending most of that year on Tampa Bay's practice squad. This past summer, Liedtke benefitted from a rash of injuries to the Bucs' offensive tackles during camp and the preseason. Though he had been working as an interior linemen for much of camp, Liedtke stepped out to tackle at the end to provide depth and performed so well that he won a spot on the active roster. He didn't see much action on offense in 2018 but was active for every game in the season's second half.
The NFL Scouting Combine, which extends from late February into early March, is the next big signpost on the 2019 offseason calendar. However, free agency will start up shortly after all the teams return from Indianapolis. The Bucs may end up dipping into the pool of newly-available players from other teams, but first they must decide what they want to do with their own list of pending free agents.