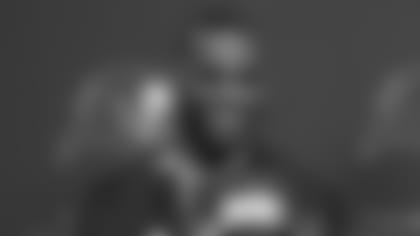 Almost everyone knows the story of high school phenom Lebron James' basketball career, but what you may not know is he was also a record-setting all-state receiver. Of course, the Bucs have multisport athletes of their own.
Recently dubbed the "Dunkaneers," the Bucs receiving corps, particularly Jackson, Evans, and Seferian-Jenkins, is filled with former high school basketball stars that could certainly contribute to a freakishly athletic starting five. Add McCown to the mix and that team could definitely put up some points on the court.
In case you missed it… Josh has hops:
Although they are undoubtedly skilled, the Bucs hoops squad may need to pick up a different type of center to solidify their post game before Training Camp opens July 25th.
Here's a glimpse at Lebron living the Bucs life: