At the season's midway point, Tampa Bay's defense has slid from a ranking as high as 13th in October to the 28th spot. That's due to a large amount of yards surrendered to Oakland and Atlanta over a five-day period, and it represents the most pressing issue for a team hoping to affect a turnaround in the second half of the season.
While the overall numbers aren't desirable, the Buccaneers have had some individual defensive performances on which they can build down the stretch. That starts with Pro Bowl defensive tackle Gerald McCoy, who leads the team with 4.0 sacks despite missing a game and a half due to a calf injury.
According to Statspass, McCoy is tied for third among all defensive tackles in sacks this season. He's second in that category at the DT position since the start of the 2014 season.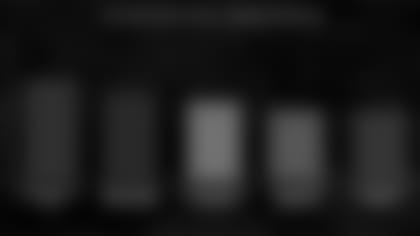 McCoy sacked Atlanta quarterback Matt Ryan in the first half on Thursday night, forcing a fumble that the Buccaneers turned into a go-ahead touchdown. That played moved McCoy into fourth place on the Buccaneers' all-time sack list, second among defensive tackles to Hall of Famer Warren Sapp.
Behind McCoy and the rest of the Buccaneers' defensive line, second-year middle linebacker has led the team with 72 tackles, which ties him for eighth in the NFL in that category. Alexander's tackle total includes 61 solo stops, tied for the most in the league.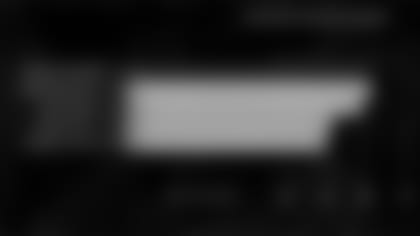 Alexander has also shown a knack for making big plays.  Despite missing the last four games of his 2015 rookie campaign, Alexander has already posted career totals of 165 tackles, including 120 total stops. That latter total is tied with teammate Lavonte David for 12th most in the NFL since the start of 2015.
Not only is he one of just four players to rack up 120 solo tackles in his first 20 games, Alexander has a well-rounded stat line.  He also has accumulated five sacks and three interceptions in his first 20 NFL contests and is one of only five players in the NFL who have had at least 100 tackles, five sacks and three interceptions in that span.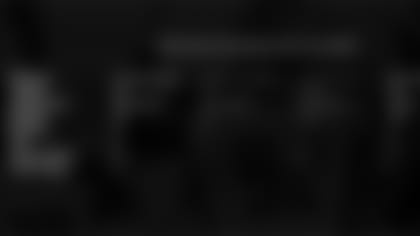 The third level of Tampa Bay's defense has been led by free agent cornerback Brent Grimes, who has a team-high 12 passes defensed at the season's midway point. That total is also tied with Oakland's David Amerson and San Diego's Casey Hawyard for the most in the entire NFL this season.
CLICK HERE FOR AN ENHANCED VERSION OF THIS STORY
The Buccaneers signed Grimes as an unrestricted free agent after he had put together three straight Pro Bowl seasons in Miami, beginning in 2013. Grimes and Amerson also happen to be tied for the most passes defensed in the NFL since the beginning of that 2013 campaign.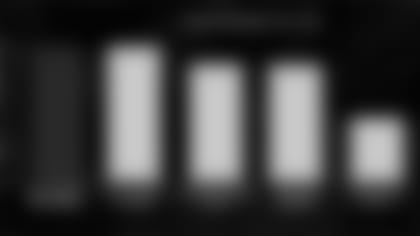 Tampa Bay's defense often takes the field after punter Bryan Anger has flipped field position with a booming kick. Like Grimes, Anger came aboard as an unrestricted free agent this past spring, and he has proved to be a very valuable addition.
Anger has now punted in eight games for the Buccaneers and in seven of them he has compiled a gross average of at least 45.0 and a net average of at least 41.4. He currently ranks fifth in the NFL with a net average of 43.0 on the season. The Buccaneers' record in that category is 40.3. Anger is also tied for second in the NFL in punts downed inside the 20, with 19. If Anger maintains his gross (46.7) and net averages and continues on his inside-the-20 pace, he will break all three of the Buccaneers' single-season punting records.
Anger was a third-round draft pick by the Jacksonville Jaguars in 2012. Since entering the league, he has ranked sixth in the NFL in punts inside the 20 and seventh in gross punting average.