On Tuesday, the Tampa Bay Buccaneers released their first depth chart since trimming the roster to 53 players over the weekend. Like that 53-man roster, it is hardly a finished product; injuries and player performances can lead to changes here and there throughout the season. Still, there are a few notes of interest regarding the season's first depth chart. Such as:* *
At three positions, the team has essentially listed co-starters. For example, the first of two tight end positions starts with "Cameron Brate or Austin Seferian-Jenkins." In addition, one of the two cornerback spots has Alterraun Verner and rookie Vernon Hargreaves listed together, and the kickoff return job goes to Ryan Smith or Adam Humphries. At tight end and cornerback, that is likely a nod to the fact that all four of those players are going to see a significant amount of action, with the actual "starter" title not particularly significant. At kickoff return, the team may take an early-season look at both Smith and Humphries before sticking with one of them or looking for a third option.
There is no "or" designation at center, however, which means that Joe Hawley will retain that starting spot after opening the last 14 games of the 2015 season. Evan Smith, who was also battling for that job, is listed as the backup to both center and left guard and obviously remains a very valuable member of the O-Line group thanks to his versatility and proven effectiveness. Smith and veteran tackle Gosder Cherilus will likely be the two active reserves on game day when the Bucs' keep seven linemen up among their 46 players.
Noah Spence and Jacquies Smith are listed as the two second-team defensive ends behind the starting pair of Robert Ayers and William Gholston. The Buccaneers do not list their ends as "right" and "left," but Ayers was seen starting on the right edge during the preseason, Gholston on the left. This is another spot where starting designations are not terribly important, as Spence and Smith are sure to see plenty of playing time, especially in obvious passing situations. During the preseason, the Buccaneers often substituted almost immediately in such situations on their front line, with Spence and Smith coming in to play the end positions. Gholston came out in that lineup while Ayers moved inside to defensive tackle next to Gerald McCoy, replacing Clinton McDonald.
The Buccaneers do not currently have a backup listed at middle linebacker behind Kwon Alexander, but they obviously have a plan at that position if needed. One possibility is that starting strongside linebacker Daryl Smith, who has played essentially every LB position during his impressive 13-year career, would move into the middle and either Adarius Glanton or Devante Bond would take over on the strong side. That move would give the team an experienced signal-caller and a good pairing for Lavonte David in the nickel package.
The Buccaneers' three NFC South opponents reduced their respective rosters to 53 over the weekend, as well, and are in varying stages of releasing official documents such as depth charts. As we take the first of our weekly runs around the Bucs' division, we'll focus on things we might be able to learn from how those depth charts have been arranged.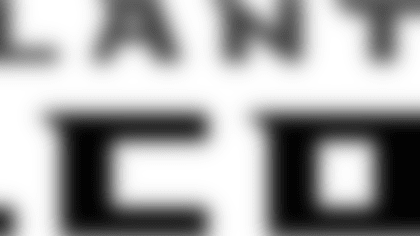 The depth chart page on the Falcons' official website merely reflects what was left after the weekend's moves, which is how you'll find most team sites early in the first week of the season. That's evident here because such recent roster moves such as the waiver claim of wide receiver Taylor Gabriel and the placement of cornerbacks Akeem King and DeMarcus Van Dyke on reserve lists have not yet been noted. Most teams will be updating their website depth charts as their official game releases for the opening week are made public.
As an example, rookie linebackers Deion Jones and De'Vondre Campbell – the team's second and fourth-round draft picks, respectively – were listed early Tuesday with the second team behind veterans Paul Worrilow and Sean Weatherspoon. In fact, the Falcons' official website indicates that Jones and Campbell may be starters sooner than later as part of a serious youth movement on defense. "Young guys know that when they come in here that they have a chance to start, literally start," said General Manager Thomas Dimitroff. In fact, Head Coach Dan Quinn was even more clear on the subject.

(UPDATE: The official depth chart released by the Saints on Tuesday afternoon did indeed have Jones and Campbell in starting roles.)
As noted above, the Falcons continued reshaping their receiving corps around star Julio Jones with the claim of former Cleveland Brown Taylor Gabriel. Quinn said the team was impressed by Gabriel's speed and believe he can be another vertical threat in addition to Jones. Quinn also said that Gabriel could be involved in the return game and used elsewhere on special teams. Gabriel will likely slot in at the "X" receiver position behind Jones, either in front of or behind 2015 fourth-round pick Justin Hardy. The first line on the depth chart at the "Z" spot is occupied by one of the team's most important offseason acquisitions, former Cincinnati Bengal Mohamed Sanu.
A familiar face is back on the offensive depth chart, as 13th-year quarterback Matt Schaub was signed to back up starter Matt Ryan. Schaub spent his first three seasons in Atlanta (2004-06), mostly backing up Michael Vick before being traded to Houston and becoming a long-term starter for the Texans. The Falcons muddled through the '07 season with Joey Harrington, Chris Redman and Byron Leftwich before the Matt Ryan era began in '08. There's little doubt that Ryan remains firmly entrenched as the starter despite struggling in the preseason, but many believe a rebound from his 2015 season is the key for the Falcons' playoff hopes.
The Panthers created one of the biggest NFL stories of the offseason when they rescinded the franchise tag they had placed on all-pro cornerback Josh Norman, making him an unrestricted free agent. That move came just eight days before the start of the 2016 NFL draft, in which Carolina unsurprisingly went heavy on the cornerback position. After taking defensive tackle Vernon Butler in the first round, the Panthers used their next three picks on the position, getting Samford's James Bradberry in the second round, West Virginia's Daryl Worley in the third and Oklahoma's Zack Sanchez in the fifth.
Sanchez didn't make the cut to 53, ending up on the Panthers' practice squad instead. However, Bradberry and Worley are currently listed as the starters at left and right cornerback, respectively. Cornerback Bene Benwikere, who spent most of the offseason recovering from a broken leg, opening camp on the active/PUP list, may end up back in the slot in nickel packages with the pair of 6-1 rookies on the outside. Whatever the eventual arrangement with those three – and the only other corners on the roster are special teams ace Teddy Williams and journeyman Robert McClain – the two newcomers are going to be playing a lot and expect to be targeted.
"The quarterbacks in this league look for matchups," said Worley. "That being said, we'll go out every play expecting the ball to come our way. As long as we're going hard expecting the ball to be coming our way, it's nothing we shouldn't be able to handle."

The Panthers did not spend any draft picks on wide receivers, nor did they go after that position in free agency. In essence, however, the 2016 squad got a huge addition to its receiving corps with the return of third-year player Kelvin Benjamin. Benjamin spent his second season on injured reserve after a breakout rookie campaign that included 1,008 yards and nine touchdowns.
Returning from an ACL tear, Benjamin looked good on the very first day of training camp before catching six passes for 61 yards during the preseason. He's listed as a starter opposite Ted Ginn, but the Panthers might get more out of second-year receiver Devin Funchess this year. Funchess caught eight passes for 78 yards and a touchdown in the preseason and many believe the 6-4, 225-pound target is ready for a breakout season of his own.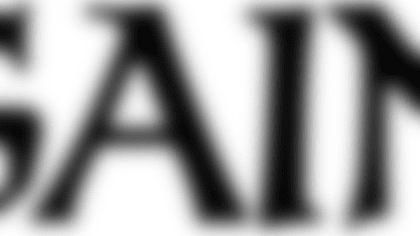 The Saints have not yet posted a post-cuts depth chart on their own website – again, most teams are working through that transition early in Week One – but Ourlads provides what is probably a good approximation. Notable by their absence are two young defenders the Saints out of which the Saints were hoping to get significant production – rookie defensive tackle Sheldon Rankins and second-year edge-rushing linebacker Hau'oli Kikaha. Both could return at some point this season; Rankins was put on injured reserve but the team could use their one return option on him after eight weeks, while Kikaha is on the reserve/PUP list.
As such, the Saints may have to depend heavily on two former Rams they brought in during the offseason: defensive tackle Nick Fairley and linebacker James Laurinaitis. They have two young DTs with some starting experience returning in John Jenkins and Tyeler Davison, but those two combined for just 2.0 sacks last year. Fairley, who had 11.5 sacks during the 2012-13 seasons with Detroit, could provide the inside push the Saints were hoping to get from Rankins, the 12th overall pick in the draft. Fairley did have one sack during the preseason.
Laurinaitis, who is slated to start at middle linebacker, is one of three free agents the Saints added at the position, along with Craig Robinson and Nate Stupar. Ourlads sees a starting trio of Laurinaitis flanked by promising 2015 rookie Stephone Anthony and 2015 free agency addition Dannell Ellerbe. The Saints have sunk a lot of resources, draft and otherwise, into their linebackers over the past two offseasons and hope that is the key to a defensive resurgence. The Saints ranked 31st in points allowed and yards allowed in 2015; there's no reason to put too much stock in August numbers, but New Orleans just finished its 2016 preseason slate with rankings of 31st in both categories again.
Still looking for improvement, the Saints picked up pass-rushing linebacker Paul Kruger after he was released by the Browns.

The most curious part of the Saints' offensive depth chart is the presence of six tailbacks. They reached a half-dozen on Monday after re-signing Travaris Cadet two days after he was a casualty in the cut to 53. Behind the front-line trio of Mark Ingram, Tim Hightower and C.J. Spiller the Saints also chose to hold on to young backs Daniel Lasco and Marcus Murphy. Cadet helps on special teams, as could be the case for several other tailbacks.
The Ourlads depth chart sees Brandon Coleman starting opposite #1 receiver Brandin Cooks, and Coleman did lead the team during the preseason with 10 catches. But he might just be keeping the seat warm for second-round pick Michael Thomas. The rookie out of Ohio State started off training camp on a hot note and on the eve of the regular season he's drawing rave reviews from his more established Saints teammates.
"The sky's the limit for that guy," said Cooks. "His work ethic is amazing. He's a great player."
On the other hand, Thomas may have even more competition for playing time, as it appears that quarterback Drew Brees is still surrounded by plenty of dynamic weapons. Willie Snead, another breakout candidate in 2016, is listed behind Cooks on the depth chart after coming out of nowhere with 69 catches a year ago.