The Tampa Bay Buccaneers' 2017 offseason program will begin next week, on Monday, April 17. As always it will consist of three phases, beginning with relatively light on-field work in Phase One. After two weeks of conditioning-related field work plus a couple of hours of meeting room time per day, the players will be joined by position coaches in Phase Two.
During these three weeks (with the exception of the post-draft rookie mini-camp), no drills pitting offense against defense are allowed, and neither are helmets. Phase Three begins the familiar OTAs, or organized team activity days. Each teams gets 10 of these, and then the offseason program culminates in a mandatory three-day mini-camp in June. Those are the only mandatory activities for veterans.
These collectively-bargained rules – particularly the time restrictions and the banning of all contact – were aimed to protect players from injury and being overworked, and they apply equally to all 32 teams. It's likely that most coaches would prefer more time with their players in the offseason, and the lack of contact makes it particularly difficult to improve and evaluate linemen on both sides of the ball.
Still, there is plenty of potential value in the 10-week program. Here are five Buccaneers (well, six, actually) who could get the most out of this year's offseason efforts.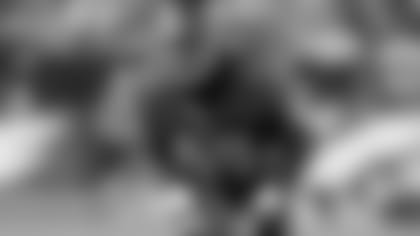 A year ago, the Buccaneers signed veteran linebacker Daryl Smith to a one-year deal in free agency and then drafted Oklahoma linebacker Devante Bond in the sixth round a month later. With the "Mike" and "Will" positions in Tampa Bay's defense filled more than ably by Kwon Alexander and Lavonte David, respectively, this looked like a two-part approach to addressing the "SAM," or strongside linebacker, spot.
As expected, Smith stepped in as the SAM starter and provided the steady play the Bucs anticipated getting from a 13th-year veteran with experience in Mike Smith's system. Bond was expected to make an early impact on special teams, and at the same time he would have had a chance to learn defense with a shot at possibly starting down the road.
If that was indeed the plan it was derailed by a preseason hamstring injury that eventually landed Bond on injured reserve. He has yet to appear in an NFL regular-season game.
Of course, Bond is now healthy and ready to participate in a full offseason program. Smith is once again a free agent who, to this point, has not been re-signed. Tampa Bay did give a qualifying offer to exclusive rights free agent and special teams standout Adarius Glanton, but otherwise the only addition to the linebacking corps has been former Canadian Football Leaguer Jeff Knox.
If Smith does not return, the Buccaneers will be looking for a new SAM starter. Bond would appear to be one of the prime candidates, along with Glanton, Knox and Cameron Lynch, unless the draft brings more additions. If Bond can impress the coaching staff in the spring the way Alexander did two years ago as a rookie, he could carve out a significant role on defense.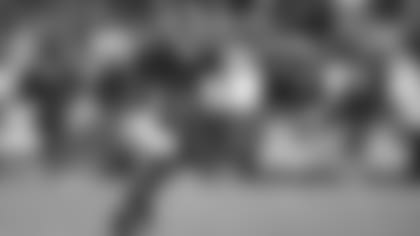 To be clear, DeSean Jackson doesn't have anything to prove this spring, and probably very little he needs to learn about NFL football after nearly a decade of excellence. However, he does have a new playbook to learn. Jackson comes to Tampa after three years in Washington and six in Philadelphia, and in the coming weeks he'll get his first exposure to Dirk Koetter's offense (in the classroom only until Phase Two).
In all likelihood, this transition will be more a matter of terminology than actual route concepts. Jackson probably won't see any unfamiliar routes in his new playbook. And he's made this transition before; in 2014, his first year in Washington, Jackson stepped right in and caught 56 passes for 1,169 yards and six touchdowns, with a league-best 20.9 yards per catch. The Buccaneers would be thrilled with those exact numbers in 2017.
Even if it isn't a particularly challenging learning curve for Jackson, however, there is also the matter of getting to know young quarterback Jameis Winston. In 2015, Winston's rookie campaign, future Pro Bowl receiver Mike Evans topped 1,000 yards but was left unsatisfied with the season as a whole. He and Winston acknowledged that they were still working to find a stronger connection. In the spring of 2016, Winston and Evans found that connection and the result was a career-best 96-1,321-12 line for the third-year receiver.
Winston is sure to look for every opportunity he can get to bond with his new target this offseason. The Buccaneers hope they will be able to make their own strong connection by opening day.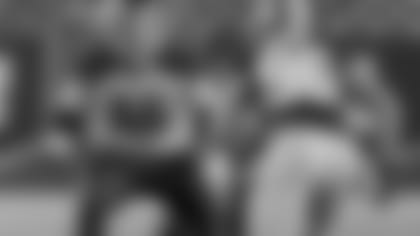 Tampa Bay's offensive line crew returns almost completely intact from last season, with the exception of tackle Gosder Cherilus, who became an unrestricted free agent and elected to retire. The return of J.R. Sweezy from a season lost to a back injury is an important addition to the offensive front, but Sweezy will see his work on the interior of the line.
After starting for much of 2015 following a season-ending preseason injury to Demar Dotson, Cherilus served as the team's "swing tackle" last year, backing up both positions. Second-year man Leonard Wester heads into his first full offseason program with a chance to step up into that role.
The Buccaneers will be experimenting with different O-Line combinations this spring in an effort to get the best five players on the field on game day. That could include trying Kevin Pamphile, who started at left guard last season, back on the edge, where he played in college. Caleb Benenoch, a 2016 sixth-round pick, also played both tackle and guard at UCLA. Wester, however, is the one true tackle on the current depth chart behind Dotson and Donovan Smith.
What Wester lacks, of course, is NFL experience. He played Division II football at Missouri Western and came to the Buccaneers as an undrafted free agent. Wester obviously showed a lot of promise on the practice field in training camp, as he was one of the surprise keepers on the team's 53-man roster. He held onto that spot all season and eventually got in a handful of regular-season game snaps when Dotson missed time due to injury.
As noted above, it is difficult to truly evaluate offensive linemen during the no-contact offseason program. The Buccaneers may not get a true feel for what their best O-Line options are until the pads go on in training camp. Wester can still put himself in the best possible position for that competition by working on his footwork and his knowledge of the offense in the weeks to come.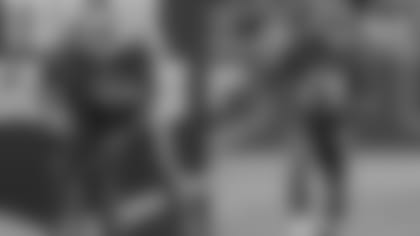 4. CBs Javien Elliott and Ryan Smith
Here are two more players heading into their first full offseason after showing some intriguing potential as rookies. Depending upon what happens in the upcoming draft, both Javien Elliott and Ryan Smith could be in the competition to be the Bucs' third cornerback on game day.* *
Elliott actually finished the season as the team's nickel back after a suspension to cornerback Jude Adjei-Barimah. A former walk-on at Florida State who signed on as an undrafted free agent in late May, Elliott spent the first 10 weeks of his rookie season on the Bucs' practice squad. He proved to be a surprising practice-field ballhawk while toiling on the scout team against Winston and the Bucs' first-team offense on most days. When Adjei-Barimah was first suspended, the coaching staff went back to their opening-day plan of moving rookie Vernon Hargreaves into the slot in the nickel and bringing in Alterraun Verner to take his spot on the outside. After one game of this, however, the Bucs shifted gears again and decided to give Elliott a shot. In about four-and-a-half games down the stretch, Elliott played 184 snaps of defense and contributed 10 tackles and a pass defensed.*The Buccaneers drafted Smith in the fourth round out of North Carolina Central and chose to try him first at safety. As the season progressed, the coaching staff began using Smith back at cornerback, where he played for most of his college career, and the results were promising. As such, the team confirmed at the end of the season that Smith would be moving back to the corner as he heads into Year #2. In the meantime, he also developed into an effective gunner on special teams. Obviously, both Elliott and Smith are still largely unproven players, and Adjei-Barimah will be back in the mix this offseason as the secondary takes shape. The Bucs could find that one of the two young corners is their best bet in the slot. *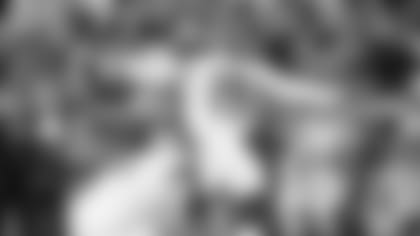 5. K Roberto AguayoThere isn't much mystery here. After Aguayo struggled in his rookie season, the Buccaneers brought in veteran Nick Folk to create a competition for the kicker job in 2017. Second-year man or seasoned veteran, the best performer in training camp and the preseason will get the job this fall.* *Kicking field goals is something that can be simulated pretty closely on the practice field, even with the league's offseason rules. No, there won't be any banging on the line or the true pressure of game day, but a 35-yard field goal is a 35-yard field goal wherever you try it. A strong and accurate offseason for Aguayo could help build his confidence heading into the true meat of this competition.