A low-scoring grinder in Atlanta, a bit of unexpected defensive domination by the Saints and an unstoppable rushing attack in Carolina led to wins for all three of the Tampa Bay Buccaneers' NFC South mates in Week Seven. The Panthers are using their usual rushing-and-defense approach to extend an impressive regular-season winning streak that's now 10 games long dating back to last year. Atlanta's offense, so hot in the season's early going, has cooled off considerably but is still getting enough to win from stars Julio Jones and Devonta Freeman. The Saints' resurgence has much to do with the recent hot play of defensive end Cameron Jordan.
With Carolina still among the ranks of the unbeatens and New Orleans suddenly riding a two-game winning streak, it's time once again to check in on the headlines from around the NFC South.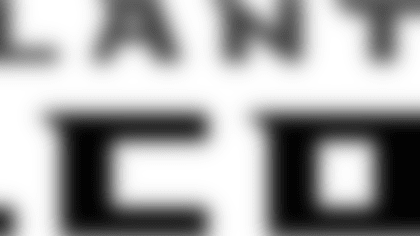 Atlanta Falcons (6-1): A 10-7 win at Tennessee would seem to deviate from Atlanta's high-scoring formula, but the team's two biggest stars of 2015 still had big days. Wide receiver Julio Jones, who could be one of the greatest ever according to a former teammate, was targeted 17 times by Matt Ryan and caught nine passes for 92 yards and the Falcons' only touchdown. RB Devonta Freeman didn't score for the first time in six weeks but he still ran for 116 yards, helping Atlanta build a nearly 10-minute advantage in the game's time of possession.
That said, long-time Falcon standout Roddy White thinks the offense is "in a funk" and had better snap out of it before Atlanta has to take on Carolina. Though the Falcons' offense ranks fifth in the league in red zone touchdown percentage, they've had a little trouble around the goal line in recent games, which has contributed to some tight finishes.
The Falcons picked fill-in quarterback Zach Mettenberger off twice but only sacked him once in 36 drop-backs. Atlanta has been working to improve its pass-rush for years but still ranks last in the NFL this season in sacks per pass play, and it might take another offseason to fix the issue. The Falcons were concerned about this issue even before the Tennessee game, and while they've been pleased with some of the work turned in by first-round rookie Vic Beasley, they want to see more from him.
Carolina Panthers (6-0): The Panthers are still among the NFL's unbeaten teams, a list that has shrunk to just five teams (also Cincinnati, Green Bay, Denver and New England). Given that Carolina has won 10 straight regular-season games, it probably goes without saying, but Grantland's Robert Mays pronounced after the latest victory that the Panthers "are here to stay." As Mays points out, the Panthers are once again getting great results from their ground game – tops in the league with 144.7 yards per game, in fact – especially after Jonathan Stewart ran over a good Philadelphia run defense to the tune of 125 yards on Sunday.
Carolina ran for 204 yards as a team, including a 43-yard end-around by WR Ted Ginn that set up the touchdown that put the home team up, 14-3, before halftime. Ginn also caught five passes for 59 yards and is giving the Panthers some much-needed production on offense after a tough 2014 season in Arizona.
Ginn was also involved in a play that didn't go as well for the Panthers in the first quarter, and which once again put a spotlight on the NFL's definition of a catch. Ginn caught a pass and was tackled by Philadelphia linebacker Nolan Carroll. Carroll managed to strip the ball out of the receiver's hands, but not until after Ginn's butt hit the ground. Had the play been ruled a catch, it would have not been a fumble for that reason and the Panthers would have maintained possession. However, since Carroll tackled Ginn as he was completing his catch, Ginn has to maintain possession of the ball through contact with the ground. He did not and Carroll caught the loose ball before it hit the ground, making it an interception. Among those unhappy with the ruling on the play were Cam Newton fantasy football owners.
Meanwhile, the rapid ascendancy of Josh Norman into the ranks of the league's elite cornerbacks continues, to the point where he's now getting the Darrelle Revis treatment. Philadelphia was the second team in a row to choose to basically not throw in Norman's direction at all. That's good for the Panthers but a double-edged sword for Norman, who would like more opportunities to add to his impressive interception totals.
"I kind of do (miss being thrown to)," Norman said, as reported by the Charlotte Observer. "I'm not going to lie. At first I was like, man, but now I kind of do. I want to be a part of the game. Now it's trying to find other ways."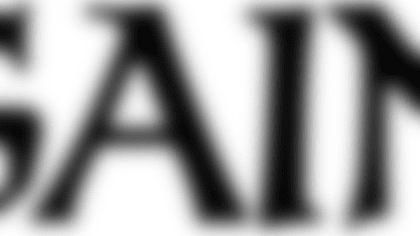 New Orleans Saints (3-4):The Saints have won three of four since their 0-3 start to the season, and the team believes a big reason for its turnaround has been the performance of such young players as wide receiver Willie Snead, linebackers Stephone Anthony and Hau'oli Kikaha and cornerback Delvin Breaux. Anthony had seven tackles and an interception on Sunday in Indianapolis, where the Saints held QB Andrew Luck in check long enough for the offense to build a 27-0 lead. Luck didn't complete a pass until nine minutes were left in the first half and had just 79 passing yards at halftime. The Saints came into the game with the league's 32nd-ranked defense but didn't allow Indianapolis to score until the third quarter. Drew Brees and the Saints' offense also ran up 449 yards of their own, which put a new team at the bottom of those defensive rankings.
And, of course, it should be noted that the league's rankings are based on yards allowed, which often fails to tell the full story of how a team is doing on offense or defense. To wit:
Leading the Saints' sack charge is the man who was supposed to be at the front of that pass rush, former Pro Bowl defensive end Cameron Jordan. Jordan had two sacks of Luck on Sunday (plus four quarterback hits and two passes defensed) and has five QB takedowns in the last two weeks. ESPN.com's Mike Triplett says that Jordan (as well as second-year tackle Terron Armstead) are starting to live up to the hype, and notes that Jordan is the highest-ranked edge defender in the NFL by Pro Football Focus.
RB Mark Ingram garnered some hype of his own with a semi-breakout season in 2014 but he hadn't produced a 100-yard game through the first six weeks of the 2015 campaign. That changed on Sunday in Indy when Ingram blasted for 143 yards and a touchdown on just 14 carries, enjoying very good work up front by Armstead and the Saints' O-Line.