Jacksonville Jaguars RB Denard Robinson took a misdirection pitch around left end for a 23-yard touchdown with 6:27 left in regulation to give the Jacksonville Jaguars a 16-10 victory over the Tampa Bay Buccaneers on Friday night in the 2014 preseason opener for both teams.
Before that score, the game was mostly dominated by defense. The two teams combined for 217 yards by halftime and just 513 by the end of the game. Tampa Bay's starting defense, led by All-Pro defensive tackle Gerald McCoy, allowed just two first downs and no third-down conversions during roughly one quarter of play. However, Jacksonville's defense not only matched that strong start but also scored the game's first points on a 68-yard interception return for a touchdown by S Winston Guy.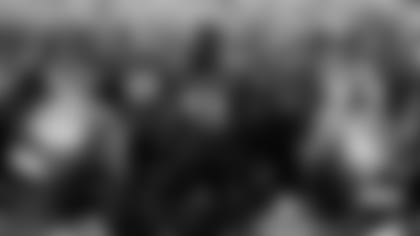 Guy's pick came on a pass that starting QB Josh McCown threw well over the head of rookie WR Mike Evans while under pressure in the backfield. McCown completed two of four passes for 20 yards during his brief time in the game and rarely had long to throw as the Bucs' reconstructed offensive line got off to a slow start.
"We're not ready yet," said Head Coach Lovie Smith of the Bucs' offensive fronts, which is still trying to determine the two starting guards. "I mean, this first game, we kind of see where we are a little bit. [We] had some protection issues, didn't protect the quarterback well enough. That's pretty much it."
Second-string QB Mike Glennon completed 11 of 19 passes for 140 yards in roughly two quarters of play and led a 10-play, 85-yard drive that tied the game at 10-10 in the fourth period. Glennon completed the march with a six-yard scoring pass to first-year WR Tommy Streeter.
The Buccaneers return home in Week Two of the preseason to play the Miami Dolphins on Saturday, August 16.