STORY HIGHLIGHTS
Rookie Jerick McKinnon seems to have taken over the lead role for a Vikings rushing attack that ranks 10th in the NFL
DE Everson Griffen is proving the value of his big new contract with seven sacks in his first year as a starter
Cordarrelle Patterson has yet to break a TD return in 2014 but he went to the Pro Bowl for his return exploits in 2013

On Sunday, the 1-5 Tampa Bay Buccaneers take on the 2-5 Minnesota Vikings at Raymond James Stadium in Tampa.  It will be the 54 meeting between the two teams, making the Vikings the third most common foe in franchise annals (more on the Bucs-Vikings series history here). Minnesota has dropped three in a row but its most recent victory was against another NFC South team, as the Vikings pounded the Atlanta Falcons, 41-28, in Week Four. The Buccaneers are coming back from their bye week and area looking to notch their first win at home in 2014.
To get that victory and possibly even get back into the NFC South race, the Buccaneers will need to slow down a quietly efficient Viking rushing attack and try to avoid giving up sacks to Minnesota's talented edge rushers. Here's a closer look at the challenges the Buccaneers will face on Sunday when the Vikings come to town.
HEAD COACH: Mike Zimmer finally got what he had seemingly been on the verge of for years – his first NFL head coaching gig – when the Vikings called after moving on from current Buccaneers Defensive Coordinator Leslie Frazier in 2014. Zimmer had spent the previous six seasons building a very strong reputation as both a talented football mind and a good motivator of players as the Cincinnati Bengals' defensive coordinator from 2008-13.
Before he joined the Bengals in 2008 and subsequently helped turn around a franchise that had enjoyed just one winning season in the previous 18 years, Zimmer had spent one year with the Falcons (2007) and seven with the Dallas Cowboys (2000-06) in the same DC capacity. He also spent six years with the Cowboys as their defensive backs coach (1994-99), and over his first 20 seasons in the NFL he was a part of 11 playoff teams, including seven that won division titles.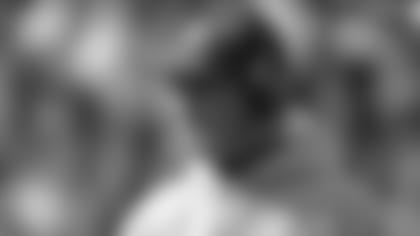 Mike Zimmer in his first year as the Vikings' head coach after working wonders with the Cincinnati Bengals' defense
The Vikings employ a 4-3 base defense under Zimmer and Defensive Coordinator George Edwards, but Zimmer has coached very successful units in both the 4-3 and the 3-4. He was the helm of the Cowboys' #1-ranked defense in 2003, and his arrival in Cincinnati changed the Bengals' fortunes tremendously. After appearing in the top 10 of the defensive rankings just once in the previous 18 seasons, they did so in four of Zimmer's six years, reaching as high as #3 last year. His defenses generally know how to get to the quarterback; the Bengals were third in sacks over the 2011-13 seasons combined and his Vikings are now fourth in sacks-per-pass play in 2014.
Though the Vikings are off to a rough start in Zimmer's first year – primarily due to an offense that has had trouble scoring points and had to weather an injury to rookie QB Teddy Bridgewater – they have a leader who knows how to fight through adversity. Zimmer was voted as the Halas Award winner by the PFWA in 2009 after he helped lead the Bengals to the NFC North title despite the tragic passing of his wife of 27 years, Vikki Zimmer, in October of that season.
OFFENSE: Minnesota's weekly release has two pages of notes regarding the incredible gridiron exploits of RB Adrian Peterson – some of which put his name alongside such greats as Jim Brown, Eric Dickerson and Barry Sanders – but of course those are mostly irrelevant to the current Viking offense. Peterson has not played since Week One and is currently on the exempt/commissioner's permission list due to his indictment on reckless or negligent injury to a child.
As it turns out, however, Minnesota's rushing attack has remained one of its greater strengths, ranking 10th in the league in yards per game (125.3) and seventh in yards per carry (4.6). That's largely the work of rookie Jerick McKinnon, who seems to have moved past Matt Asiata into the lead back role and is averaging 5.2 yards per tote. The 5-9, 208-pound Georgia Southern project has good strength and runs hard between the tackles, and that helped him put up 100-yard games against both Atlanta and Buffalo. Asiata had 35 carries combined in Weeks four and five but has been given just eight (for 19 yards) in the last two games.
McKinnon runs behind a line that is anchored by left tackle Matt Kalil, a 2012 Pro Bowler who was the fourth overall pick that year. On the other end is 2009 second-round pick Phil Loadholt, who has started nearly every game in his six-year career and at 6-8 and 343 pounds is true to his surname. However, while the Vikings have obviously run the ball well, their quarterbacks have already absorbed 27 sacks. Fifteen of those have been endured by Bridgewater, the rookie who took over for Matt Cassel in Week Three at New Orleans and got his first start the next week in the big win over Atlanta. Bridgewater was hurt in that Falcons contest, however, and missed a game before coming back to start against Detroit and Buffalo. In addition to those 15 sacks, Bridgewater has thrown five interceptions (all in the past two weeks) against just one touchdown.  Still, he is considered a poised, intelligent and mobile prospect and he certainly looked the part in his 313-yard starting debut.
It surely hasn't helped the rookie that Minnesota's number-one tight end, Kyle Rudolph, has missed the last four games due to injury. That's a reliable outlet Bridgewater has been without, although he and Cassel have managed to complete a total of 30 passes to the McKinnon-Asiata tailback duo. Minnesota's leading pass-catcher is steady ninth-year veteran Greg Jennings, who hasn't quite recaptured his 1,000-yard-season days as a Green Bay Packer. Jennings contributed 804 yards last year while averaging a relatively-low 11.8 yards per catch and scoring four times. This year, Jennings' per-catch average is up to 13.3 (still below his career mark of 14.4), but his per-game yardage is down a bit to 49.3.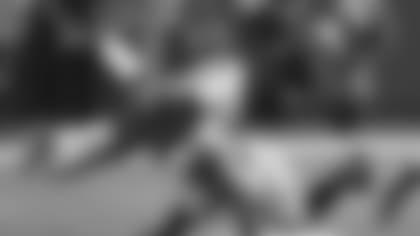 Rookie RB Jerick McKinnon is averaging 5.2 yards per carry on 60 totes
The number-one receiver in waiting would seem to be second-year man Cordarrelle Patterson, a late first-round pick in 2013 who scored four receiving and three rushing touchdowns as a rookie. However, Patterson has been a little light on the big plays this season, save for a 67-yard touchdown run in a season-opening win against St. Louis that was part of a 100-yard rushing day. Viking passers have targeted Patterson 37 times to the 34 sent in the direction of third-year wideout Jarius Wright, but Wright has the edge in both receptions (22 to 19) and yards (273-213). While the quarterback changes over the last two years have likely not helped with the development of young Viking receivers, those pass-catchers have returned the favor by leading the league in dropped passes (16, according to Stats, Inc., or 10.8% of catchable passes).
The Vikings' average of 183.9 passing yards per game is second-to-last in the NFL, and thus the Vikings are 29th in total offense and 30th in scoring despite a reasonable good rushing attack. The interceptions and sacks allowed per pass play, both league-worst figures, have obviously hurt, as has the team's 33.3% success rate on third downs.
DEFENSE: The best thing Minnesota has done on defense so far in 2014 is rush the passer; the Vikings have recorded 20 sacks in six games, which is better than it looks because opponents have run the ball well against them. That figure ranks fourth in sacks per pass play by opponents, and it has mostly been the work of the defensive line. Led by right end Everson Griffen and his seven sacks, the Vikings' down linemen have accounted for 16 of the team's 20 sacks, though rookie LB Anthony Barr has shown some good pass-rushing skills with two QB takedowns.
Griffen is actually in his first year as a full-time starter, despite the fact that he signed a new $42 million contract before the season. The Vikings obviously saw great pass-rushing potential in Griffen, who had 17.5 sacks over the previous three seasons despite starting only one game. The 6-3, 273-pound end, who had three sacks against Buffalo just last weekend, is a frightening combination of speed and strength. Griffen is complemented nicely on the left end by Brian Robison, the eighth-year vet who only has 0.5 sacks so far this year but is coming off three straight seasons of at least eight QB takedowns.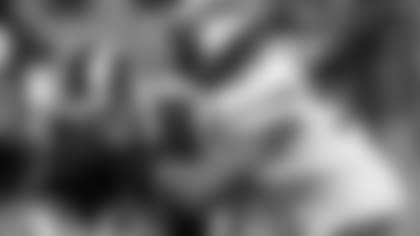 DE Everson Griffen leads the Vikings' robust pass rush with 7.0 sacks through seven games
Barr, the Vikings' first-round pick this year, has done more than add a couple sacks to the ledger; he's also the team's leading tackler with 68 stops and he has five quarterback hits, two passes defensed and two fumble recoveries. Barr plays the strongside spot for the Vikings because two-time Pro Bowler and eighth-year stalwart Chad Greenway continues to patrol the weak side. One of only three returning starters from last year's defense, Greenway is already the fifth-leading tackler in Vikings history and last year he became just the fifth Viking defender to have three sacks and three interceptions in the same season.
Even with those two play-making linebackers, the Vikings have had a little trouble stopping the run this year, ranking 19th in the NFL with 118.1 yards allowed per game. Opposing teams are averaging a sturdy 4.4 yards per carry and have scored six times on the ground against the Vikings. Despite that, the Minnesota defense ranks fifth in the NFL in highest percentage of drives on which they've forced a three-and-out, at 27.2%.
Free safety Harrison Smith, a first-round pick in 2012, is the rising star of the secondary and he already has three interceptions this season to go with 50 tackles, one sack, one forced fumble and six passes defensed. Smith already has three interception-return touchdowns, tying the Vikings' career record, and his 81-yarder in the season opener against St. Louis is the NFL's longest pick-six of 2014 so far. The 6-2, 214-pound Smith has the size and strength to be a heavy hitter but he's also smart and reliable, and quick to make a move on the ball.
Despite Smith's three picks, the Vikings have just nine defensive takeaways so far this season, off which they've scored just 26 points. Minnesota is tied for 25th in the NFL with a -3 turnover ratio. On the other hand, they have been pretty good at getting off the field on third down, ranking 12th with an opponent success rate of 40.2%.
There is talent in the secondary beyond Smith. Cornerback Xavier Rhodes, yet another first-round pick (one of three the team made in 2013), came on strong late in his rookie season and is now the starter at right cornerback, where he has broken up a team-leading seven passes. The Vikings imported former Carolina Panther Captain Munnerlyn to man left corner, but like Rhodes he is still looking for his first pick of 2014. Minnesota's pass defense ranks ninth in the NFL, giving up 219.7 yards per game, though they have surrendered nearly two touchdown passes per outing.
SPECIAL TEAMS: The Vikings rank near the middle of the pack in most special teams categories, at least in terms of when they are kicking and returning: 12th in punt return average (9.1), 16th in kickoff return average (23.4), 17th in gross punting average (44.9), 16th in net punting average (39.6) and tied for 15th in field goal percentage (87.5%).
Patterson handles most of the kickoff returns and has a 24.4-yard average with a long of 49. He's a big play waiting to happen, however, as evidenced by his Pro Bowl selection as a return man last year after he averaged 32.4 yards per kickoff return and scored twice. Marcus Sherels is averaging a pedestrian 9.1 yards per punt so far this year but is also capable by much more; last season he finished second in the NFL with an average of 15.6 yards per runback.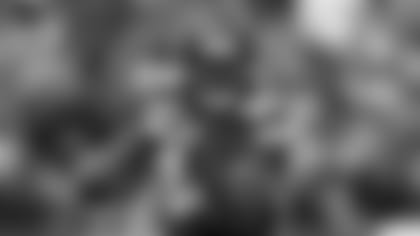 WR Cordarrelle Patterson was a Pro Bowler as a return man during his 2013 rookie season
Blair Walsh handles the field goals for Minnesota and, as usual, he has shown off a big leg this year, making all three of his tries from 50 yards or farther, including a pair of 55-yarders. While he has missed twice, one was a blocked 48-yard attempt and the other was a miss from 49 yards. Incredibly, Walsh is 15-of-18 on attempts of 50 or more yards in his three-year career and he already owns five of the seven longest field goals in Minnesota's franchise history. The Vikings used a fifth-round pick to get punter Jeff Locke in 2013 – the highest pick the team has ever used on that position – and he has settled in pretty consistently as a 44-yard gross, 39.5-yard net punter. He is a lefty, so that will give the Bucs and new return man Trindon Holliday a slightly different look.
As for opposing special teams numbers, the Vikings rankings are a little more varied. They have been good at stopping kickoff returns, for instance, tying for fifth with an opponents average of 20.2. However, they're 27th in opposing gross and 29th in opposing net punting; that could simply be a matter of running into a string of some of the league's better punters, or it could raise some questions about the Vikings' return game. Minnesota's foes have only made seven of 10 field goal tries, but two of the misses came from 50 yards out.