STORY HIGHLIGHTS
Rookie WR Brandin Cooks has quickly emerged as one of Drew Brees' favorite targets
The Saints haven't racked up the sacks as they did last year, but still have the talent on hand to do so
Thomas Morstead is a field-position weapon for the Saints on both punts and kickoffs

On Sunday, the 1-3 Tampa Bay Buccaneers take on the 1-3 New Orleans Saints in the Mercedes-Benz Superdome in New Orleans.  It will be the 45th meeting between the two teams in the regular season, and the Bucs' 26th visit to the Superdome (more on the Bucs-Saints series history here). Despite their identical records, both the Buccaneers and Saints are just a game off the pace in NFC South, making this a critical intra-division matchup.
To get their second road win in a row, the Buccaneers will need to limit the damage caused by the Drew Brees-Jimmy Graham combo while trying to make sure the Saints' takeaway drought on defense continues for at least one more week. Here's a closer look at the challenges the Buccaneers will face on Sunday when they visit Heinz Field.
HEAD COACH: Few coaches in today's NFL are given as much credit for impacting the fortunes of their teams as is the Saints' Sean Payton.  Payton supporters would point to the fact that New Orleans dipped from 13-3 in 2011 to 7-9 in 2012 when the coach was serving a one-year suspension, and then jumped right back to an 11-5 mark and a playoff spot last year.  The Saints have made it to the playoffs in five of Payton's first seven years on the sideline (not including that 2012 campaign) and their record overall in those seven seasons is a sparkling 73-39.  In 2009, Payton led the Saints to their first championship with a 31-17 win over Indianapolis in Super Bowl XLIV and was named the Associated Press NFL Coach of the Year for his efforts.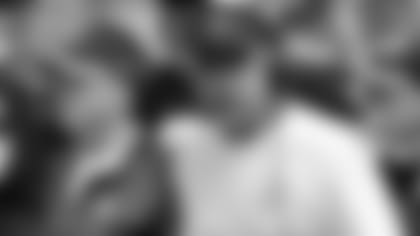 Head Coach Sean Payton has guided the Saints to the playoffs in five of his seven full seasons on the sideline
A quarterback in college and briefly in the pros, Payton spent his career leading up to his first head coaching gig on the offensive side of the ball. After roughly a decade at the college level, Payton jumped to the NFL in 1997, taking over as quarterbacks coach in Philadelphia under Eagles Offensive Coordinator Jon Gruden. He went from there to the New York Giants and after just one year in charge of the QBs was promoted to offensive coordinator; with the Giants, he gained a reputation as a tireless worker who would often sleep at team headquarters. In 2003, Bill Parcells hired Payton away to help him Dallas, as the assistant head coach and quarterbacks coach, and later as the passing game coordinator. The Saints came calling in 2006 in the wake of a 3-13 season and the Hurricane Katrina disaster. With Payton and free agent QB Drew Brees in town, the Saints immediately established one of the NFL's most explosive offenses and went straight to the playoffs in Year One. Payton, Brees and company have never slowed down since, landing in the top six in the NFL's points-scored rankings every year.
OFFENSE: New Orleans currently ranks third in the NFL in yards per game, third in passing yards per game and tied for 15th in points scored…and it's a testament to how good the Saints have been on offense for most of a decade that they are thought to be off to a somewhat "slow" start.
All the pieces are still in place for the Saints to field the same explosive offense they have since Brees' arrival in 2006. Brees himself has averaged 304 passing yards per game since arriving in New Orleans, and 35 touchdowns per season. Through the first quarter of the season, he's on pace for a 4,812-yard, 28-TD season that seems incredible but is actually fairly average for his New Orleans year. He is, after all, the only quarterback in league history with four 5,000-yard campaigns.
Obviously, at an even six feet tall, Brees is shorter than most starting NFL quarterbacks. Just as obviously, that has never been much of a problem for him, given his intelligence, his quick release and his field vision. Still, opponents go into each game hoping to dial up the pressure in the middle of the line, in part to obscure Brees' vision and in part to keep him from stepping up in the pocket and delivering the ball, something at which he is particularly adept. It certainly hasn't hurt Brees in this regard that he has consistently played behind very good offensive guards, from Carl Nicks to Jahri Evans to Ben Grubbs, among others. The current duo is Evans and Grubbs, and that is definitely the strength of Brees' protective front. Second-year man Terron Armstead was considered something of a project coming out of Arkansas-Pine Bluff in 2013, and he logged just two starts as a rookie before taking over on Brees' blind side this year. In addition, Armstead is a question mark for this weekend due to a concussion suffered last Sunday, which could push Bryce Harris into his third career start. The Saints might also have to turn to backup Tim Lelito at center because Jonathan Goodwin is dealing with a neck injury.
Brees lost one of his favorite weapons of recent years when the Saints traded running back Darren Sproles to the Eagles, but he still has plenty to work with. As has been the case since 2011, that starts with tight end Jimmy Graham, one of the most productive offensive players in the entire league. Graham caught 86 passes for 1,215 yards and 16 touchdowns last year, and those first two numbers weren't even single-season career highs for him. The 16 receiving touchdowns were, and they also led the entire NFL. Graham, who is neatly summed up as a "matchup nightmare" because the Saints move him around their offense and create defensive mismatches throughout the game, has three more scores through the first four games of this season.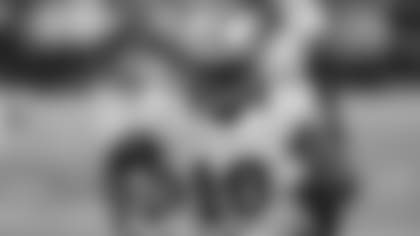 Rookie WR Brandon Cooks is Drew Brees' top target among wideouts through the first quarter of the season
Graham and his 32 catches are currently pacing the team, but Brees has also targeted rookie wide receiver Brandin Cooks with regularity. Cooks already has seven and eight-catch games in his young NFL career, and he's second on the team with 23 grabs, though his average yards per catch of 8.7 is a bit surprising for a player with top-end speed and quickness. While Cooks has obviously proved to be an excellent route-runner through his first month in the NFL, it's likely that the Saints will soon unlock his big-play skills, as well. The Buccaneers would also be well-advised to be aware of the possibility of a Cooks end-around; he has three carries for 49 yards already. Veteran Marques Colston and promising second-year man Kenny Stills are the listed starters at receiver but have combined for two less catches than Cooks.
p>The Saints' running game is often overlooked and usually quite a bit more productive than its reputation as an afterthought to Brees' passing. It's true that New Orleans has had Brees drop back to throw on a little over 62% of its snaps, but the Saints have also logged 100 runs, more through four games than Green Bay, Chicago, Carolina or Tampa Bay, all teams one might think of as having run-first mentalities. And the runs have been effective, as New Orleans' average of 5.3 yards per carry ranks second in the league. As usual, it's been a committee affair, as no Saints back is averaging more than 10 carries per game; Khiry Robinson leads the way with 40 rushes for 215 yards, but Mark Ingram has scored three of the team's five rushing TDs. The always useful Pierre Thomas has carried the ball 20 times for 85 yards and caught 14 passes for another 110.
As usual, Brees has been hard to get on the ground, going down just four times in four games as the Saints rank sixth in sacks allowed per pass play.  New Orleans' offense has turned the ball over seven times so far, including three interceptions by Brees. The Buccaneers' defense has had trouble getting off the field on third down at times this year and now will face their toughest test yet in that regard, as New Orleans' success rate of 57.1% on offense is the best in the NFL.
DEFENSE: The massive turnaround made by the Saints' defense under Rob Ryan was one of the team's best stories in 2013. Unfortunately, the 2014 version has looked more like the 2012 squad that was the first in NFL history to allow more than 7,000 yards. The Saints are certainly not on that bad of a pace in 2014 – and they have plenty of time to round back into the effective group they were a year ago – but they are allowing 396 yards per game and have already given up single-game point totals of 37 and 38 points. Of course, both of those outings occurred on the road. In the Superdome – where the Saints have won nine straight – they allowed just nine points to Minnesota in their lone home game so far.
Near the center of the team's defensive struggles is an almost total lack of turnovers, though the Saints managed to rank fifth in the NFL last year despite a relatively low takeaway total of 19. This year, it's just one through four games, a pace that almost certainly can't hold. That lone takeaway was a forced fumble by new Saints safety Jairus Byrd, who is the son of Buccaneers' Cornerbacks Coach Gill Byrd. The younger Byrd is considered one of the NFL's best all-around safeties and he was New Orleans' big catch in free agency this past year. Still, the Saints' pass defense is currently tied for 28th in the league despite such investments as Byrd, 2013 first-round pick safety Kenny Vaccaro and 2013 free agency prize cornerback Keenan Lewis.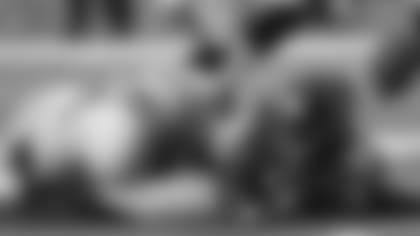 Free agency prize S Jairus Byrd is responsible for the Saints' only takeaway so far this year, a forced fumble in Atlanta
League-wide, NFL quarterbacks are off to record starts in both completion percentage and interception percentage. As most secondaries in the league are finding out, it's hard to stop anyone's passing attack without a robust pass-rush, and that is the single biggest difference in this year's Saints defense as compared to the 2013 version. With Pro Bowler Cameron Jordan (12.5 sacks in 2013) leading the way, last year's Saints ranked fourth in the NFL in sacks recorded per pass play. This year, they are tied for 25th in that department, averaging just over one per game. Jordan has one so far; pass-rushing linebacker Junior Galette leads the way with two. Despite the sack outage, the Saints clearly have the talent to get to opposing passers – Galette had 12 sacks last year, DE Akiem Hicks had 4.5, linebacker Parys Haralson had 3.5 and even the inside-LB combo of Curtis Lofton and David Hawthorne combined for 5.0.
Lofton, the former Falcon who came aboard in 2012, and Hawthorne, the former Seahawk who joined him that year, give the Saints a very strong presence in the middle of their 3-4 front. Lofton is the team's resident "tackling machine," hitting triple digits every year and already racking up 52 (13 per game) this season. Hawthorne played outside linebacker in Seattle but moved into the middle with his new club and excelled with 128 tackles and three sacks.
SPECIAL TEAMS: The Saints took both Shayne Graham and Derek Dimke to camp this summer, cut them both at the end of August and then brought Graham back almost immediately. The veteran hasn't disappointed, making four of his first five tries, including a 50-yarder in the opener at Atlanta. Graham has a career success rate of 85.4%, which currently ranks seventh in NFL history and is fifth among active kickers. On kickoffs, New Orleans is roughly in the middle of the pack in touchback percentage (63.2%) and average opponent kickoff drive start (the 20.5-yard line).
It's punter Thomas Morstead who handles the Saints' kickoffs, and he's actually quite good at it. He blasted 68 touchbacks in 2011, which was an NFL single-season record at the time, and was fourth in the NFL in that category last year with 52. Morstead has also been a very good punter for the Saints since they took him in the fifth round of the draft in 2009. In 2012, he made the Pro Bowl after recording an excellent net average of 43.2 yards per punt, the fifth-best mark in league annals. So far this year he's been even better, with a gross of 44.4 and a net of 43.3.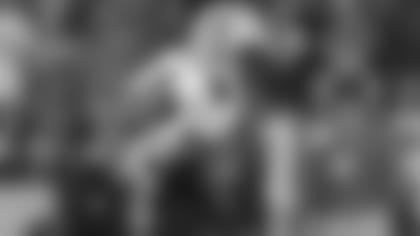 RB Travaris Cadet has taken over as the primary kickoff returner after the trade of Darren Sproles
The trade of Sproles robbed the Saints of their main kick returner in 2013, but Sproles actually didn't put up big numbers in that category last year. He averaged just 6.7 yards per punt return and 21.3 per kickoff return and did not find the end zone on 41 combined runbacks. In his absence, the Saints have mainly looked at Cooks for their punt returns and running back Travaris Cadet on kickoffs. There's not enough evidence on Cooks yet to know how well he can handle the job; he's had just four opportunities and netted 10 yards. It appears that the Saints also use Byrd, the safety, when they want to make absolutely sure the ball is caught, as Byrd has five fair catches but no returns. Cadet looked good on nine kickoff returns last year, with an 82-yarder and an average of 26.6, but so far has just three returns for 69 yards this year. When kicking away, the Saints rank second in the NFL in opposing punt return average (2.3) but 24th on kickoffs (26.0).