STORY HIGHLIGHTS
St. Louis has questions at quarterback but could render that moot with a strong running game behind Zac Stacy
DE Robert Quinn racked up 19 sacks last season, including three against the Buccaneers
The Bucs will face the NFL's best punter on Sunday in the Rams' Johnny Hekker

On Sunday, the 0-1 Tampa Bay Buccaneers take on the 0-1 St. Louis Rams at Raymond James Stadium in Tampa.  It will be the 20th meeting between the two teams in the regular season and the Rams' second trip to the Bay area in the last two years (more on the Bucs-Rams series history here). Each team will be looking to even its 2014 record, and the Buccaneers will be trying to avoid an 0-2 start at home.
To get that first win of 2014, the Buccaneers will need to take advantage of an uncertain quarterback situation and force the visiting Rams to rely on an untested passer by keeping a lid on second-year RB Zac Stacy. The challenge for Tampa Bay's offense is obvious: Take the bite out of a Rams pass rush that, even without one of its key contributors, can bring the pressure from every spot on the line.
HEAD COACH: Jeff Fisher has two years under his belt as the Rams' head coach, and while neither one produced a winning record, his team has seen clear improvement despite playing in the NFL's toughest division, top to bottom. Overall, Fisher has been a head coach in the NFL for almost the entirety of the last two decades, a run broken up only by the 2011 season he took off after finishing a 17-year run with the Oilers/Titans. His overall record at the helm is 156-138-1, and his win total ranks third among active coaches behind only Bill Belichick and Tom Coughlin. Fourteen of those wins have come over the past two years with the Rams, a team that had won only 15 games in the previous five seasons combined. One of seven current NFL head coaches who also played in the league, Fisher spent five seasons with the Chicago Bears and has always been known for his ability to relate with his players.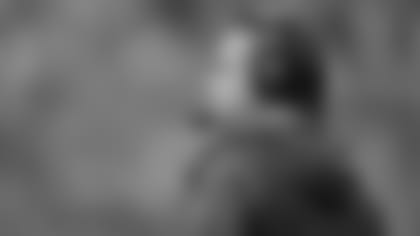 The Rams' Jeff Fisher ranks third in career wins among active NFL head coaches
During his 16 and a half seasons as the head coach in Houston/Tennessee, Fisher led his team to the playoffs six teams and compiled a 5-6 postseason record, including a trip to Super Bowl XXXIV (where the Titans coincidentally lost to the Rams). Fisher started coaching in Chicago immediately after his playing days ended and the former defensive back stayed on that side of the ball throughout his 10 seasons as an assistant coach. He served as a defensive coordinator for the Philadelphia Eagles and the Rams (when the team was still based in Los Angeles) and helmed one of the league's most aggressive and successful units in Philly from 1988-90. In 2012, the Rams were seeking a coach who could instill a sense of stability on the franchise and honed in quickly on Fisher, who reportedly had several very interested suitors at the time. While two major knee injuries in two seasons to starting QB Sam Bradford has complicated the team's efforts to field a consistent offense, Fisher has built a strong rushing attack around RB Zac Stacy. He has also developed the team's defense into a unit that is among the best in the league at rushing the passer.
OFFENSE: The Rams' passing attack struggled mightily down the stretch after the loss of Bradford, who had started the season with a 90.9 passer rating and 14-4 TD-INT ratio through seven games. When Bradford went down again in the 2014 preseason, the team turned to Shaun Hill, who had 26 previous NFL starts but none since 2010. Unfortunately for the Rams, Hill suffered a thigh injury halfway through the Rams' season-opening loss to Minnesota and may not be available to play the Bucs in Week Two. If that's the case, St. Louis would turn to either Austin Davis or Case Keenum; the former saw his first career regular-season action last Sunday and completed 16 of 23 passes for 193 yards and one pick, while the latter was 0-8 as the Houston Texans' starter last year.
Whether it's Hill, Davis or Keenum, there's a good chance the Rams will be looking to get the ball out of the quarterback's hand quickly to avoid the Bucs' pass rush and to get it into the hands of such good open-field runners as Tavon Austin and Kenny Britt. Austin caught 40 passes for 418 yards as a rookie in 2013 – a mildly disappointing total given his status as the eighth overall pick in the draft – but he remains a dynamic weapon who lines up all over the formation for the Rams. It was third receiver Brian Quick who proved to be the favorite target of St. Louis quarterbacks in the opener, however, as he caught seven passes for 99 yards.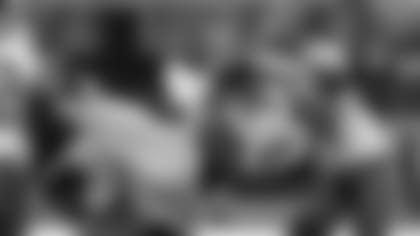 RB Zac Stacy ran for nearly 1,000 yards as a rookie in 2013
The Rams came into the 2014 season with far fewer questions in the running game, after 2013 fifth-round pick Zac Stacy emerged as a top performer. Stacy started the last 12 games of his rookie season and rushed for 973 yards and seven touchdowns. Stacy is a compact (5-9, 224 pounds) runner who makes quick cuts and run through tackles, even if he lacks elite top-end speed. He started his sophomore season with an 11-carry, 43-yard effort against the Vikings. The Rams also get another second-year back, Benny Cunningham, involved in the rushing attack and are sure to find a use for 2014 third-round pick Tre Mason, though Mason had no catches or receptions in Game One.
The offensive line was considered something of a question mark heading into the season for a variety of reasons. Left tackle Jake Long suffered a knee injury against the Bucs in Week 16 last year and has needed most of the intervening time to recover and get back on the field. After nearly leaving for the Raiders in free agency, Roger Saffold returned but moved from right tackle to left guard. The new right guard is Davin Joseph, a former Pro Bowler for the Bucs who was released this past March after a tough year in his own return from an injury. It's a rather small sample size, but St. Louis' first game could validate some of those concerns as the line allowed five sacks and blocked for a running game that averaged 3.3 yards per carry.
DEFENSE: It definitely starts up front for the Rams; in fact, there might not be a team with more defensive line talent in one group than St. Louis. Even with this week's news that starting left end Chris Long needs ankle surgery and will miss two months, the Rams can bring waves of pass-rushers at opposing quarterbacks. In fact, the biggest surprise from St. Louis' season-opening loss is that they only got quarterback Matt Cassel down one time.
Right end Robert Quinn lost his running mate but that shouldn't slow him down as he looks to build on last year's 19.0 sack explosion. Quinn finished fourth in the NFL Defensive Player of the Year voting and was particularly hard on the Buccaneers in Week 16 with three sacks of Mike Glennon. Tampa Bay is likely to give left tackle Anthony Collins help as often as possible to avoid one-on-one opportunities that could put Josh McCown's blind side in danger in a hurry.
The problem with that approach is that the Rams have plenty of other big men who can take advantage of one-on-one chances. The starting DT duo of Kendall Langford and Michael Brockers combined for 10.5 sacks last year, and they're now joined in the interior rotation by 2014 first-round pick Aaron Donald. Donald could develop quickly to give Quinn an inside-outside pass-rushing partner. Said Fisher of his rookie lineman: "Aaron is off to a real good start, he's been productive for us throughout the preseason and he had some tackles for losses. He's going to be a very fine player inside. He's got some strength, some quickness and leverage and instincts and hand use already at this point. He's only going to get better."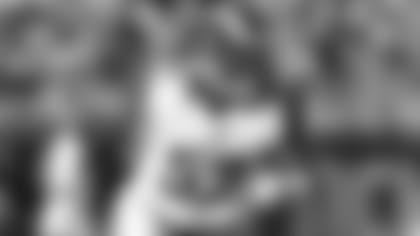 LB Alec Ogletree ranked third in the NFL last season with six forced fumbles
William Hayes is likely to step in to take Long's spot on the opposite end of the line from Quinn, and he's a seventh-year veteran who had five sacks last year, like seemingly every player on the Rams' depth chart. Veteran Eugene Sims will keep the rotation deep; he had two sacks last year in a limited role.
As much as the Rams' defensive line deservedly draws the attention, the second line of defense is quite strong, as well. In fact, the St. Louis front seven poses many of the same challenges that the Buccaneers faced last week against Carolina, with James Laurinaitis and Alec Ogletree playing the roles of Luke Kuechly and Thomas Davis. Both players racked up tackles in bunches last year – that's been a staple for Laurinaitis for the past five years – and Ogletree made a number of dynamic plays, including six forced fumbles. Laurinaitis is the kind of linebacker who plays 99% of his team's snaps and is dependable against both the run and the pass. He has nine interceptions over his first five NFL seasons.
The Rams gave up a 67-yard touchdown run to WR Cordarrelle Patterson last week but only allowed the Vikings passing attack to generate 170 yards and 10.0 yards per catch. The Rams secondary is led by third-year player Janoris Jenkins, who was a Defensive Rookie of the Year Candidate in 2012 with four interceptions, 14 passes defensed and three interceptions. Like Quinn, Jenkins lost his partner in cornerback Trumaine Johnson, who is out for at least the month of September due to a preseason knee injury. Taking his place is rookie E.J. Gaines, a sixth-round pick out of Missouri. Last year, the Rams were more vulnerable against the pass than the run, ranking 19th on defense in the former and ninth in the latter. The Rams also ranked 19th in third down defense, though they held the Vikings to three conversions in 11 tries on Sunday.
SPECIAL TEAMS: The Rams didn't get much out of their return game in 2013 but are turning to Austin for a spark on punts this year. Austin returned five punts against the Vikings but only got 24 total yards, including 19 on one runback. WR Chris Givens got the kickoff return duties but will likely be mostly neutralized by Michael Koenen's penchant for touchbacks.
On the other hand, the Rams have perhaps the best punter in the game in Johnny Hekker. Consistently booting the ball both far and high, Hekker led the NFL with a net average of 44.2 in 2013 and he got off to a similar start last week, with a gross average of 46.5 and a net of 45.5. Hekker's net last year was the highest single-season mark in NFL history, and he could challenge his own record this year. Two of his three punts were fair caught last week, and that's typical, but his hang time helps the Rams' cover teams excel when the opposition does dare to catch it and run. The Rams led the NFL in 2013 by holding opposing punt returners to 2.6 yards per attempt.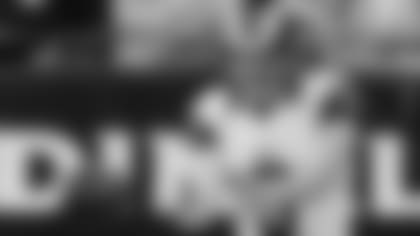 P Johnny Hekker's 44.2-yard net punting average last season was the best single-season mark in NFL history
The Rams also got business as usual in Week One from kicker Greg Zuerlein, who has one of the strongest legs in the league.  Though Zuerlein missed a 50-yard try, he also banged two others home from 56 and 46 yards.  Since the start of his 2012 rookie season, Zuerlein has already made nine field goals of 50 or more yards.  Overall, he's 51 of 62 on NFL field goal tries for an 82.3% success rate that ranks first in Rams history.