On Sunday, the Tampa Bay Buccaneers take on the Tennessee Titans at Raymond James Stadium in the 2015 season opener for both teams. It will be the 11th meeting between the two teams in the regular season, and the first of four games for the Buccaneers against the AFC South this season. The Buccaneers will be looking for their third win in four tries at home against the Titans/Oilers, and also for their first opening-day victory since 2012.
To get the new season started off on the right foot, the Buccaneers will need to keep rookie QB Marcus Mariota from getting into a rhythm in his first NFL start, and stopping the Titans' rushing attack first would help with that task immensely. Tampa Bay's reworked offensive line is going to have to deal with the pressure the Titans will bring out of their 3-4 front, especially from pass-rushing outside linebackers Derrick Morgan and Brian Orakpo.
HEAD COACH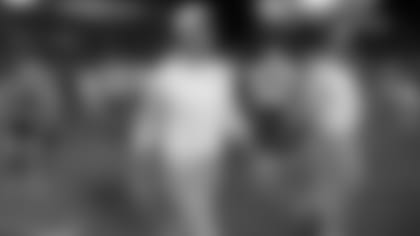 After topping out at nine wins over a five-season span from 2009-13, the Titans brought in Ken Whisenhunt, who has already proved he can get a team over the hump. In 2007, Whisenhunt took over an Arizona Cardinals team that had not won more than six games in any season in nearly a decade, got them to 8-8 his first year, 9-7 and in the playoffs his second year and all the way to the Super Bowl in Year Three.
The Cardinals job represented Whisenhunt's first crack at being a head coach in the NFL after 11 seasons as an assistant in Baltimore, Cleveland, New York (Jets) and Pittsburgh. He also played nine seasons in the league as a tight end. Including a 2-14 mark in 2014 in his first year with the Titans, Whisenhunt owns a 51-67 record as a head coach, plus a 4-2 mark in the postseason. One of Tennessee's two wins last year came on opening day, continuing a positive trend for Whisenhunt, whose teams are now 5-2 in Week One outings.
Whisenhunt has been described by Charlie Batch, one of his former charges in Pittsburgh, as a fiery leader, a great communicator and a strong evaluator of talent. He had his greatest success in Arizona working with veteran quarterback Kurt Warner, and he also helped develop strong-armed Steelers quarterback Ben Roethlisberger into one of the league's most prolific passers. Now, of course, Whisenhunt gets a chance to develop a young franchise quarterback in second-overall pick Marcus Mariota.
OFFENSE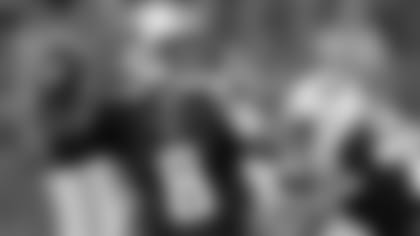 Tennessee's offense ranked 29th in the NFL in yards per game and 30th in points per game last year, averaging just under 16 points per outing, but will necessarily be significantly different with the rookie Mariota at the helm. To help ease Mariota's transition to the NFL, the Titans would like to improve on the 90.4 rushing yards per game they managed a year ago.
Of course, Mariota could help with that figure, too, as he rushed for over 700 yards in each of his three seasons starting at Oregon, scoring a total of 29 touchdowns on the ground. The Titans obviously need him to be just as proficient throwing the football, and he was during the preseason, completing 21 of 30 throws and compiling a passer rating of 102.9. His top target is likely to be Kendall Wright, a small and quick pass-catcher who had 94 grabs and just over 1,000 yards in 2013. The team also brought in a big receiver to develop alongside Mariota, following the quarterback pick with the selection of the 6-5, 237-pound Dorial Green-Beckham in the second round.
The Titans arrange their official depth chart with two tight ends and no fullback, but the receiving threat there is clearly Delanie Walker, a 2013 free agency pick-up from San Francisco. Out of Vernon Davis's shadow, Walker has emerged as one of the league's better pass-catching tight ends, pulling down 123 passes for 1,461 yards and 10 touchdowns in his two seasons as a Titan.
Mariota might also find success targeting RB Dexter McCluster out of the backfield. McCluster has 198 career receptions in five NFL seasons but wasn't heavily utilized in his first year in Tennessee last fall. McCluster is part of a crowded but unproven backfield that begins with second-year back Bishop Sankey. The first running back off the board in the 2014 draft (at #54 overall), Sankey led the team in rushing as a rookie but with just 551 yards on 152 carries, averaging 3.7 per tote. There are four tailbacks on the depth chart, with McCluster followed by a pair of second-year players in Antonio Andrews and former Cleveland Brown Terrance West. None have ever run for 700 yards in a season.
The Titans shook up their offensive line near the end of the preseason by trading guard Andy Levitre to the Atlanta Falcons. Levitre was a highly-touted free agency acquisition in 2013 and he has started every game in his six-year career, but he lasted just two seasons in Tennessee and will now be replaced by former Panther Byron Bell. Carolina used Bell at tackle but the Panthers have pushed the 6-5, 340-pound blocker into the inside to pair with former first-round draft pick Chance Warmack at the two guard spots. The left tackle, Taylor Lewan, is also a former first-round pick but Tennessee ranked 26th in sacks allowed per pass play last season.
Tennessee's offense had serious difficulty sustaining drives last year, ranking last in the NFL in drives of 10 plays or more. A big part of that, obviously, was attributable to third-down struggles, where the Titans ranked 31st with a conversion rate of 30.1%, well below the league average of 39.9%. Whisenhunt's crew did work hard to establish the run in 2014, ranking 14th in the NFL in percentage of rushing plays called in the first half, even with a ground game that was rarely dynamic. The offense did gradually become more explosive last year, ranking 21st overall in plays of 20 or more yards but 12th in that category over the last eight games. Like the Buccaneers, the 2-14 Titans obviously had many issues to address on offense after last year, one of which is to improve on a #30 ranking in the league in percentage of three-and-out drives.
DEFENSE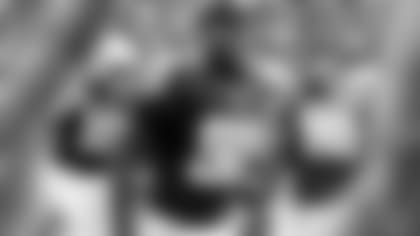 Tennessee's defense allowed 373 yards and 27.4 points per game last year, ranking 26th in the first category and 29th in the second. Even though the team's 2015 draft was used almost exclusively on offensive players (seven of nine selections, including the first three) the defense did get a significant infusion of talent via free agency. In fact, three of the 11 starters were unrestricted free agents this past spring: LB Brian Orakpo, S Da'Norris Searcy and CB Perrish Cox. If all three can duplicate their levels of success in, respectively, Washington, Buffalo and San Francisco, the Titans' defense will be much improved.
Tennessee hopes Orakpo brings a much-needed boost to the pass-rush, which finished right in the middle of the league last year with 39 sacks. That was a full-team effort, as LB Derrick Morgan led the team with just 6.5 QB takedowns but 10 different players recorded at least two. When healthy, Orakpo has been a prolific sack-master, with at least 8.5 in each of the four years in which he's played 15 or more games. The Titans run a 3-4 defensive front, so it's outside linebackers Morgan and Orakpo who will be counted on to generate much of the heat on the opposing passer, although standout defensive tackle Jurrell Casey has 15.5 sacks over the past two seasons. It's worth noting that Tennessee as a team collected just four sacks during the just-completed preseason.
Searcy and Cox help a defense that ranked 15th in the NFL last year in passing yards allowed but had trouble getting off the field. Tennessee allowed opposing teams to convert on 41.4% of third downs, which led to 36 drives of 10 or more plays, second-worst in the league. Tennessee rarely gave up long plays, ranking 9th in that category, but couldn't stop the methodical marches thanks to good gains on first down. Opposing passers racked up a passer rating of 98.2 on first-down throws, 27th in the NFL. Searcy played four seasons in Buffalo before heading to Nashville, and his last two seasons were his best. Formerly a reserve, he started 20 games over 2013-14 and racked up 136 tackles, four sacks, four interceptions and 12 passes defensed. Cox has played for three other teams in his first five years but only last year became a starter, opening 14 games for San Francisco and tying for third in the NFL with five interceptions.
Searcy lines up next to safety Michael Griffin, who paired 115 tackles with three sacks and two interceptions last year. Tennessee's leading tackler in 2014 was linebacker Wesley Woodyard, but Woodyard is now listed on the second line of the depth chart behind inside linebackers Zach Brown and Avery Williamson. Brown missed all but one game last year due to injury but is a speedy and athletic 'backer who had 9.5 sacks and four interceptions in his first two years combined.
The return of Brown and the additions of Orakpo, Searcy and Cox should, if things go well for Tennessee, increase the number of turnovers the team produces. Last year, the Titans' defense recorded just 16 takeaways, or one per game, including just four fumble recoveries. Those 16 takeaways led to a total of 54 points, which was the 27th-best total in the NFL.
SPECIAL TEAMS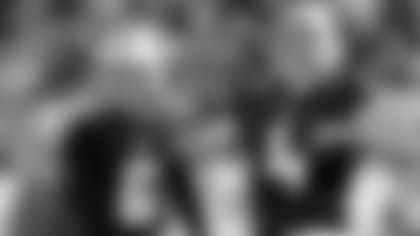 As much turnover as you would expect to see on 2-14 teams like the Titans and Buccaneers, Tennessee actually returns much of the core of its kicking game. (The Buccaneers, conversely, have a new punter, a new kicker and perhaps a new return man.)
The biggest difference in that crew for the Titans is at kickoff return, where the departed Leon Washington must be replaced. Sankey and Andrew both got some reps in that job last season, but it's McCluster who is currently listed first on Tennessee's depth chart. McCluster didn't return any kickoffs last year or during the 2015 preseason, but he did it 52 times over four seasons in Kansas City, averaging 20.9 yards per shot. McCluster was Tennessee's primary punt returner last year, averaging 7.0 yards per runback, and he's listed first at that job again heading into this year.
The punter-kicker combo of Brett Kern and Ryan Succop return, Kern for his seventh year in Tennessee and Succop for just his second after five good campaigns in Kansas City. Kern is the Titans' all-time leader in both gross (44.9) and net (40.0) punting average and he had one of his best seasons last year with marks of 46.8 and 40.8. Succop made 19 of his 22 field goal attempts in 2014, with a long of 51, and was perfect on 12 tries from inside 40 yards. His 86.4% success rate on field goals represented a new career high and put Tennessee 10th in the league in that category. However, only 47.7 of Succop's kickoffs went for touchbacks last year, 19th-best as a team in the NFL.
Even the core of the Titans' coverage team remains largely intact. The team's three leading tacklers on kick coverage return, as safeties Daimion Stafford and Marqueston Huff and long-snapper Beau Brinkley combined for 34 special teams stops. On the other hand, the Titans' kickoff coverage wasn't stellar last year, ranking 30th in the league with an average of 27.6 yards per return allowed. Tennessee was 11th against punt returners, however, and that's arguably a more important statistic given the fall in sheer number of kickoff returns.