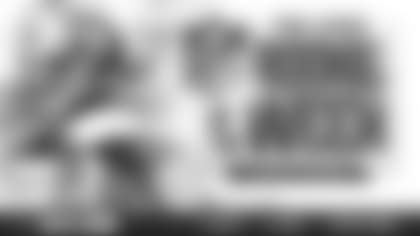 ](http://www.nfl.com/voting/rookies/2016/REG/12?module=HP11contentstreamvotingpepsi#playerId:0ap3000000748213)
After a dominant performance against the Seahawks in Week 12, Buccaneers defensive end Noah Spence has been nominated for the NFL's Rookie of the Week award. He is the second Buccaneer rookie to be nominated for the award this season after Peyton Barber was a finalist in Week 7.
Spence recorded 1.5 sacks against Seattle, a career-high for him, along with a forced fumble and five tackles. Of his five tackles, two were solo. He was a part of a six-sack effort as Tampa Bay upended Seattle, 14-5, at home. Spence has 5.5 sacks on the year, the second-most among rookies. Jacksonville's Yannick Ngakoue leads all rookies with six sacks.
Also up for the NFL's Rookie of the Week award are Kansas City's Tyreek Hill, New Orleans' Michael Thomas, New England's Malcolm Mitchell and Los Angeles' Jared Goff. The Rookie of the Week award is deteremined by a fan vote, so Buccaneer fans are encouraged to vote for Spence early and often. To select him, click HERE.