In the category of Best Performance by a Tampa Bay Buccaneers Quarterback in a Season-Opening Win over the Atlanta Falcons, the Oscar goes to…Steve DeBerg.
Yep, DeBerg set the bar rather high on opening day in 1987, throwing five touchdown passes and no interceptions in a 48-10 thrashing of the Falcons. The well-traveled veteran, in the first of two stints with the Buccaneers, put together a nearly-perfect 141.3 passer rating on the day, before people were paying much attention to "passer rating."
And so Jameis Winston may not get a gold statuette for his sublime performance on Sunday in the Buccaneers' 2016 season opener, almost 30 years after DeBerg's best Buc day, but he'll still be remembered for one of the best Week One performances in team history. Let's examine the ways that is so.
After the Bucs went down 10-3 late in the first quarter, Winston went on a tear, leading four touchdown drives in the span of five possessions in the second and third quarters. Three of those drives came after kickoff touchbacks and thus covered 75 yards. The fourth went 92 yards following a punt and a penalty.
WATCH: BUCS VS. FALCONS HIGHLIGHTSThat marked just the second time in team history that the Buccaneers have had four touchdown drives of 75 yards or more in the same game. The other one just happened to be another Jameis Winston special, as he directed TD drives of 75, 85, 80 and 80 in a 45-17 win at Philadelphia last year on Nov. 22 (he threw in a ho-hum 59-yard TD drive in that game for good measure).
As noted by the NFL on Sunday evening, Winston had one of the best opening days by a young quarterback in league history. He is the fourth-youngest quarterback to throw at least four touchdown passes in a game in Week One, following Fran Tarkenton, Marcus Mariota and Drew Bledsoe.
Combined with his big game in Philly in 2015, Winston now has two outings with at least four touchdown passes in his first 17 NFL games. He is just the seventh passer – and the fifth since the 1970 AFL-NFL merger – to accomplish that feat in his first 17 games. Here's the list: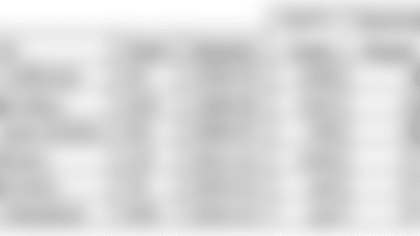 Winston is already tied for second place in Buccaneers franchise history for most four-touchdown passing games. Super Bowl-winner Brad Johnson had four of them; Winston has matched the two put up by both DeBerg and Doug Williams.
As mentioned above, DeBerg had a scintillating passer rating in the Bucs' win over Atlanta to open the 1987 campaign. That was one of only two season-opening QB performances in team history that rates higher than the one Winston recorded on Sunday.
Best Week One Passer Rating, Buccaneers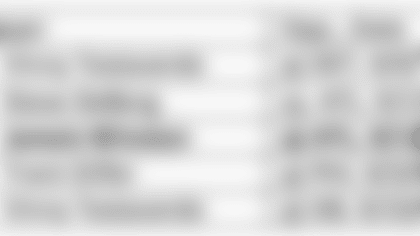 With Winston at the helm, the Buccaneers put up their third-highest point total and fourth-highest yardage total ever in a season opener.
Most Points, Week One, Buccaneers1. vs. Atlanta, 9/13/87…48
2. at Detroit, 9/9/90…38
3t. at Atlanta, 9/11/16…31
3t. vs. Detroit, 9/1/79…31
5. at Chicago, 9/8/85…28
Most Yards, Week One, Buccaneers1. vs. Atlanta, 9/13/87…460
2. vs. Dallas, 9/13/09…450
3. at Detroit, 9/9/90…375
4. at Atlanta, 9/11/16…371
5. vs. Philadelphia, 9/4/88…362
Winston completed 14 of his 17 passes in the second quarter alone. That marked the most completions by a Buccaneer quarterback in any given second quarter since at least 1991, when the recording of quarter-by-quarter stat splits began.
Winston threw the deep ball well on several occasions in Sunday's game, most notably on touchdown passes of 30 yards to Austin Seferian-Jenkins and 45 yards to Mike Evans. He finished the game with 281 yards on 33 throws for an average of 8.52 yards per pass attempt. That's' the fifth-highest mark in that category in a season opener in team history.
Winston is quickly becoming the franchise's top performer in that category. He is the top quarterback in franchise history in terms of yards per pass attempt, without any restrictions on minimum games or throws. For the sake of the list below, however, we've added a minimum of 10 games played.
Most Yards Per Pass Attempt, Career, Buccaneers
Jameis Winston…7.61
Jeff Garcia…7.33
Brian Griese…6.98
Craig Erickson…6.91
Josh Freeman…6.88