NOMINATOR: Cynthia Johns (Lakeland)
NOMINEE: Self
STATUS: Survivor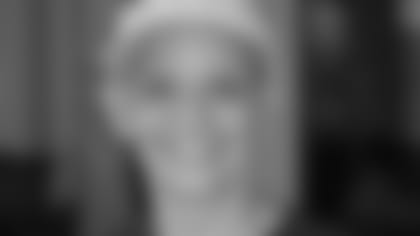 So many stories, so little time (and space!). First of all, I am a two-time breast cancer survivor. My first diagnosis was 14 years ago in 1999. It's hard to describe all of the feelings that you have and everything that goes through your mind when you hear the words "I'm sorry, but the biopsy results are positive and you have breast cancer". I'm thinking "WHHAAATT the heck did you just say?". You could have knocked me over with a feather. I had no predisposing factors in my life that led me to think that I was even at risk. There was no history of breast cancer (or any cancer, for that matter) in my family. My mother had breast cysts, so I was sure that's what my lump was. Except for my experience as a medical professional and working with patients with cancer, I didn't have a close personal relationship with anyone who had cancer, so I didn't know quite how to comprehend this news. At the time I was diagnosed, I remember being scared, but it was a fear of the unknown. What did this mean? Was I going to die? I was only 45 years old, for heavens' sake with a husband who I was not ready to leave behind. This kind of thing happened to other people, not to me. But there I was, thrust down a path that I didn't expect or prepare for. However, even though I had to go through surgery twice, 5 months of chemotherapy and 6 weeks of radiation therapy, I never said "Why me?". Stuff like this happens to lots of people, so I decided that I would NOT die, and it was just an inconvenience that I had to manage. I continued working full time, lived my life as normally as possible (when I wasn't at the hospital or cancer center), time passed and I made it through.
As luck would have it, my story doesn't end there. After 13 years of being cancer-free and not even thinking of it again for several years, last year I was diagnosed with breast cancer FOR THE SECOND TIME. It was the same thing all over again...same tumor, same breast, same diagnosis, and I'm thinking "you've got to be kidding me". But as before, I didn't say to myself "Why me?". As we have all probably heard other people say before, the question could just as easily be "Why not me?". And as before, my faith was never shaken, in spite of the fact that I now had to face 5 surgeries and significantly more debilitating chemotherapy. The thought of dying never crossed my mind. I had endured before, and I would be able to endure once again. So once again, I continued to work full time, made it to the dreaded appointments at the hospital and cancer center, and suffered through all of the undesirable side effects of chemo (no hair, no appetite, no energy, no patience).
Unfortunately, with this round of treatment, many more days were a struggle than what I went through before. My oncologist told me that he took out his biggest sledgehammer and hit me over the head with it six times (I had 6 chemo treatments), so it was no surprise that I felt crummy. But as you can see by the fact that I am writing this today, the grace of God was with me and I am still here and still going to the Bucs' games (I've been a season ticket holder since 1975 and managed to make it to the games while I was being treated both times). The only question I asked myself this time was "What is God trying to teach me that I didn't learn the first time around?". Although I'm still not entirely sure of the answer, I think that He may have wanted me to be here to share my stories and provide hope to other women who have been forced into the same journey. Breast cancer is not an automatic death sentence, and it doesn't have to rule your life. It is a bump in the road that we have to navigate, and then we can carry on. You have to keep going and not waste your time worrying about something the "might" happen in the course of the disease. You only need to deal with it if or when it DOES happen and forget about it until that point in time.
After both of my diagnoses, I've unfortunately had other friends who have been diagnosed with breast cancer. Most of them have called me to ask questions about what I went through, what to expect, etc. I've been able to support them and give them the benefit of my experiences. I usually tell them to do whatever you need to do, and don't worry about anything that you can't control. Get through each day, and the next day will be that much closer to getting past it. A positive attitude is everything, and I've tried to be a example of this. So maybe that really is what my purpose as a two-time breast cancer survivor was meant to be.
Thank you for the opportunity to share my "Survivor Stories", and GO BUCS!