Take the Crowd Out of the Game Immediately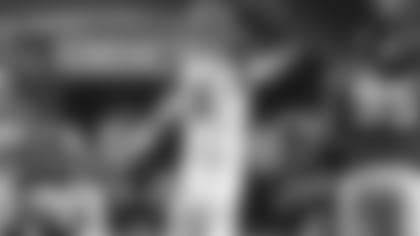 As was the case last week in Atlanta, this is a Steeler team that thrives off the loud home environment (seen a "Terrible Towel" or two?) and it will be incumbent to deal with that early. As we all saw at the Georgia Dome, the Bucs never responded or recovered in the first quarter as the game got out of hand and the decibels continued to rise. Whether it's the offense putting together a lengthy drive early or the D making a big play, etc, the Bucs must find a way to lessen the noise. The more positives for the guys in Pewter and Red, the quieter it will be.
Pressure Roethlisberger with the Defensive Line
Again, it looks as though both Gerald McCoy and Michael Johnson are slated to play significant time Sunday. While Johnson did play a few snaps in Atlanta, his ankle has been getting better and we should see more of what the Bucs saw on tape during Free Agency evaluation. As for McCoy, you don't just take away arguably the best defensive lineman in the NFL and not have it affect you. His absence in the 2nd half of the Rams game and all of the Falcons game was noticed. And, his presence will be HUGE, if his left hand will let him play significantly. And it won't be just for making plays, but attracting double and triple teams. If the Bucs D can plug those two back into the line with Clinton McDonald, Will Gholston and DaQuan Bowers, they may be able to get after Big Ben without having to blitz. If they can, it will be another part of a chance to win.
Establish the Ground Game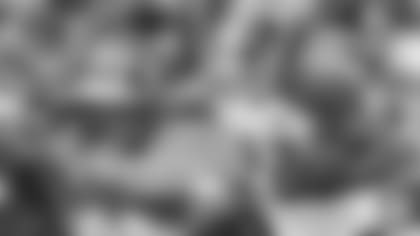 It has been encouraging as the week has gone on that Doug Martin has been able to return to practice and is on track to see his first game action since the 2nd half of the Carolina opener. Bobby Rainey has been a mixed bag in Martin's absence. He and the run game were dynamic against the Rams, but he had nowhere to go against Atlanta and, unfortunately, turned the ball over twice. Look for the Bucs to utilize both Martin and Rainey, but will likely ride the back who can succeed as the game evolves. Opening holes against Steelers Hall of Fame Defensive Coordinator Dick LeBeau's front seven won't be easy, but it will be a key to Buccaneers success.
The Buccaneers hope to get more from their starting WR duo of Vincent Jackson and Mike Evans, but Pittsburgh's pass defense has looked strong, even without injured CB Ike Taylor.