Training camp is just days away and the fantasy football world is buzzing in anticipation. Tampa Bay Buccaneers fans in particular are eagerly waiting to see what their new-look team can do. Throw those together and a countdown of the greatest single-game fantasy performances in Buccaneers history just seems like the right thing to do.
So we dug through the Buccaneers archives and compiled the 13 (thanks to a four-way tie at #10) highest-scoring single-game performances of all time for the franchise. The results span nearly the entire history of the franchise from the team's second season to a performance from just last year. Some standouts will surely come as no surprise, but there are a handful of interesting Bucs stats and facts among these top fantasy performers that you may not see coming.
For all the fantasy football fanatics out there, these numbers were compiled using the NFL.com fantasy football standard scoring system, with no points per reception and no rounding.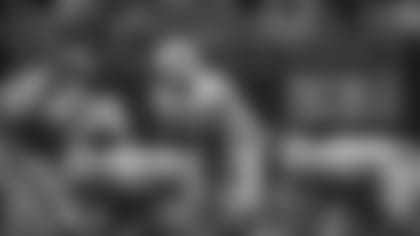 T-10. QB Doug Williams, November 16, 1980, 32 Points
It was a fairly simple process finding the top QB fantasy performance in Buccaneers history. All you need to do is sort by passing yardage and this Doug Williams contest against the Minnesota Vikings pops up as the greatest single-game number in team annals.
Williams completed 30 passes for 486 yards, finding Kevin House in the end zone twice and Tony Davis and Isaac Hagins for touchdowns in the second half. It is one of just 13 games in Buccaneers history with four or more passing touchdowns.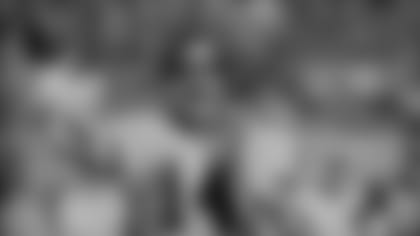 T-10. QB Brad Johnson, November 3, 2002, 32 Points
Brad Johnson finds himself as one of three Buccaneers to have completed five touchdown passes in a single game. He added 313 yards, zero interceptions, completed 77.4% of his passes and notched a 148.3 passer rating, the third highest in Bucs history (min 20 attempts).
Keyshawn Johnson caught two touchdowns with 133 receiving yards as the Buccaneers defeated the Vikings 38-24 on their route to Super Bowl XXXVII glory.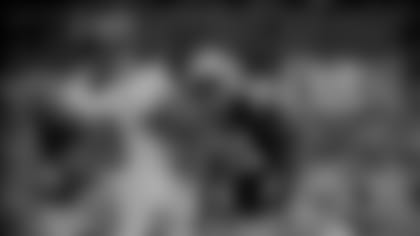 T-10. WR Antonio Bryant, December 8, 2008, 32 Points
With Jeff Garcia under center against the Carolina Panthers, Antonio Bryant hauled in nine passes for 200 yards, the third highest single-game receiving yardage total in Bucs history.
Bryant is the only wide receiver to make the list, which is impressive considering the difficulty of posting 30+-fantasy point games from the position. Last season, 30 or more points from a WR happened only nine times.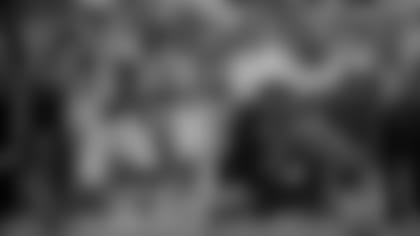 T-10. RB Doug Martin, October 25, 2012, 32 Points
In Week Eight of his rookie season, Doug Martin made a name for himself in a 36-17 victory over the Minnesota Vikings. Prior to that contest, Martin had notched four 100+ scrimmage yard games, but never 100+ rushing, and never really broke out as a receiver out of the backfield.
That all changed on the Thursday Night Football stage when Martin posted 135 rushing yards, 79 receiving yards and two touchdowns, one on the ground and one through the air. Martin was the talk of the NFL after the top fantasy performance of the week, but we all know he would really become a household name just one week later. More on that in a minute.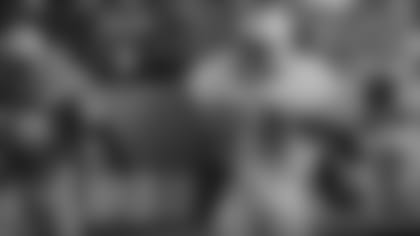 T-7. RB Reggie Cobb, November 10, 1991, 33 Points
Reggie Cobb also made the most of his first NFL 100+-yard rushing game, turning it into a 33 fantasy point performance that comes in tied for seventh in Buccaneers history.
His breakout performance resulted in a 30-21 victory over the Detroit Lions, stealing the spotlight from Detroit star and 1991 Pro Bowler, First-Team All-Pro and Bert Bell Player of the Year Award Winner, Barry Sanders.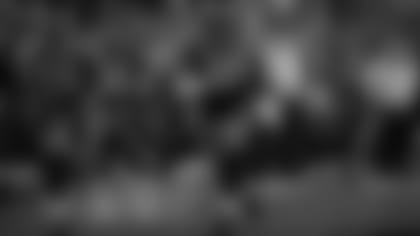 T-7. Buccaneers Defense, Super Bowl XXXVII, 33 Points
This is potentially my favorite fantasy football/Tampa Bay Buccaneers factoid that I have ever come across.
Every season, as we push deeper into the NFL playoffs, a handful of sources will count down the top Super Bowl performances in history, the greatest defenses to play in the big game, the best ever individual stats and so on. Just last year, NFL.com's Michael Fabiano put together the top Super Bowl performances in history in terms of fantasy football points scored, ranking the top 10 quarterbacks, running backs, receivers and tight ends, a very interesting take on these types of stats.
From this we find Steve Young's stunning 41-fantasy-point, six-TD performance in SB XXIX, Joe Montana putting up 36 in SB XIX, and the memorable outings from Terrell Davis and Jerry Rice. But, there is another position in fantasy that is often sadly overlooked: the defense.
The 2002 Buccaneers defense dominated their opponent with five interceptions, five sacks and three defensive touchdowns, in a day that would have ended with an astonishing 33 fantasy points. Throw that number into the mix of greatest single-game Super Bowl fantasy performances and you have the THIRD highest total in history.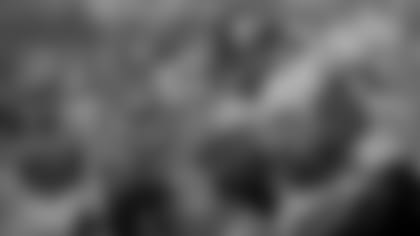 T-7. RB Michael Pittman, November 7, 2004, 33 Points
Going into the third quarter of this matchup against Chiefs, the Bucs were down 24-21 and Michael Pittman had nine rushing yards, 24 receiving yards and one score: eight fantasy points.
On the second play of the second half, Pittman broke free for a 78 yard score, and added a three-yarder at the end of the game to seal the Buccaneer victory. When the dust settled, Pittman had rushed for three touchdowns and compiled 158 total yards, resulting in a 33-fantasy-point game.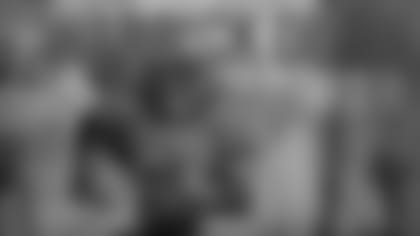 T-5. RB Warrick Dunn, December 3, 2000, 34 Points
In his Buccaneers career, Warrick Dunn rushed for 4,986 yards. In one game in 2000 against the Dallas Cowboys, Dunn put up 210 of those yards, in the third-highest single-game rushing total in team history. He ended the day with two touchdowns as well in one game of a fantastic closing stretch that we'll touch on a bit more later.
In lieu of combing through every week in fantasy sports history to confirm this pretty remarkable tidbit, I will instead leave you with an educated guess: December 3, 2000, was one of the greatest fantasy football days, if not the greatest, for NFL running backs. On the same date as Dunn's performance, Denver's Mike Anderson posted 251 rush yards and 4 TDs, Cincinnati's Corey Dillon had 216 and a score, NYJ's Curtis Martin rushed for 203 and a TD and Jacksonville's Fred Taylor had 181 yards and three TDs.  That is five 27+-fantasy-point performances in just one day, resulting in 173 total fantasy points by just the top-five running backs.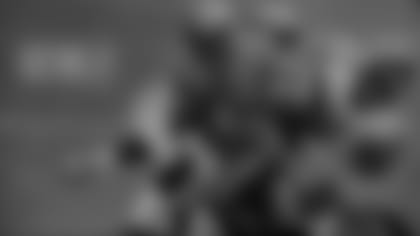 T-5. RB Bobby Rainey, November 17, 2013, 34 Points
In 2013, the Buccaneers saw Doug Martin go down with an injury. Three games later his talented back-up, Mike James would also succumb to an injury, leaving the Buccaneers to start the relatively unknown Bobby Rainey in the next game. Rainey didn't seem to care much that he wasn't a starter on many fantasy rosters, ending his first day as a starter with the third-highest fantasy RB total in team history.
On 30 attempts, Rainey rushed for 163 yards and three total touchdowns, making him the leading fantasy scorer at any position. He found himself starting for a lot more fantasy teams the next week.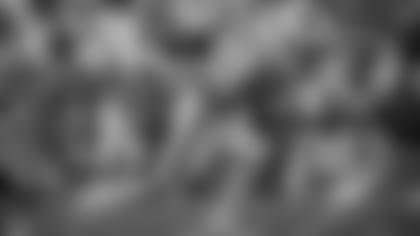 4. TE Jimmie Giles, October 20, 1985, 35 Points
There are three tight ends in NFL history to have scored four times in one game. The great Kellen Winslow Sr. scored five TDs for the Chargers in 1981. "Iron" Mike Ditka put up four in 1963 as Da Bears tight end. And our very own Ring of Honor inductee Jimmie Giles hauled in four scores with 116 yards against the Dolphins in 1985.
Giles sits 33rd in NFL history for tight end yardage, T-21st in TE touchdowns and holds Buccaneers TE records in receptions, yards, touchdowns and yards per catch. It is also worth noting that the man throwing those passes, Steve DeBerg, scored 29 fantasy points in this game, just missing the list.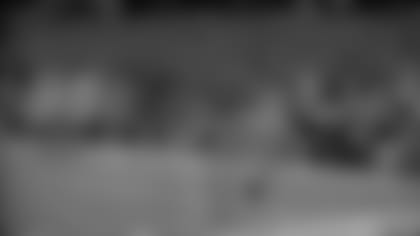 3. RB Warrick Dunn, December 18, 2000, 37 Points
First, this is a remarkable performance in that Dunn rushed for 145 yards, three scores and added 53 receiving yards. But take a closer look and things somehow manage to get more impressive.
You'll notice Dunn's 34-point fantasy performance was just two weeks prior. In fact, in a four-game stretch from 11/24/00 to this 12/18/00, Dunn compiled 520 rush yards, 171 receiving yards and seven TDs. Add them up, and that is 111 fantasy points over just four weeks, 27.75 points per week average. Last season, there were only 18 games in which a running back had more than 27.75 points, and Dunn managed to average that mark over four consecutive weeks. Not too shabby.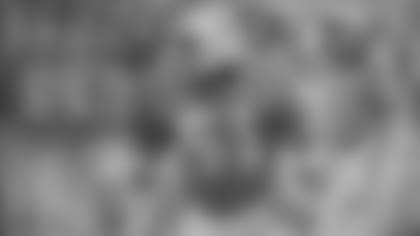 2. Buccaneers Defense, December 11, 1977, 38 Points
In 2013, there were zero games where a fantasy football defense scored more than 30 fantasy points. In 1977, the Buccaneers defense posted 38 in the second-to-last week of the season. Yikes. If you've been playing fantasy football for five seasons, you have only ever seen 38 or more points scored by a defense/special teams combo three times. Turns out seven-turnover, five-sack, three-TD games are hard to come by.
Heck, let's just make things that much more incredible and note that this came on December 11th against the New Orleans Saints: the first win in the history of the Tampa Bay Buccaneers franchise.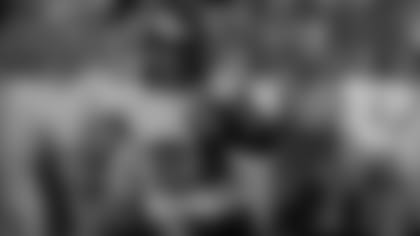 1. RB Doug Martin, November 4, 2012, 51 Points
In many instances, sports fans will remember where they were when their team won the championship or set a groundbreaking record of some sort. I'm sure all Bucs fan reading this will vividly remember their experience during the Bucs' Super Bowl XXXVII victory. For Doug Martin fantasy owners in 2012, you remember where you were on November 4 when Martin put up 272 combined yards, four scores and 51 points on the Raiders.
His performance was the most fantasy points scored in a single game since 2003. It is tied for the third highest score since 2000. And, as outlined here, it's the ninth highest single-game fantasy point total since 1960. (This article was published prior to Jamaal Charles's 51-point game last season.)
It is also worth noting that his 32-point game was recorded just one game prior, giving him 83 points in back-to-back weeks. You'd be hard-pressed to find a two-consecutive-game total better than that.