Between the end of last Sunday's game against the Atlanta Falcons and kickoff this coming Sunday in Landover, Maryland, the Tampa Bay Buccaneers had time to break down their Week 10 game tape, devise a game plan for the Washington Redskins and hone their plays on the practice field. They also found plenty of time to discuss the week's most pressing topics, from the need for more takeaways to the challenge of facing Washington quarterback Robert Griffin III.
Here are the top 10 things we heard from Buccaneers players and coaches in Week 11 of the 2014 season:
10. "We just have to get in that mindset of when the ball is in the air, it's ours and attack it for the interception as opposed to a pass break-up. We just have to keep drilling that and keep emphasizing it and get it done."
- Defensive Coordinator Leslie Frazier on the Buccaneers' surprising lack of interceptions.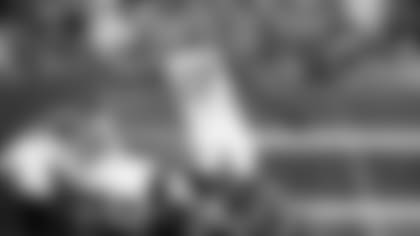 9. "[I have a] lot of confidence in him. He's earned all of it. He's a confident [player] … he doesn't need a pep talk each day. He's pretty much been on point before the game telling me exactly where his range was. [I] couldn't be more pleased with what he's done."
- Head Coach Lovie Smith on the accuracy of rookie K Patrick Murray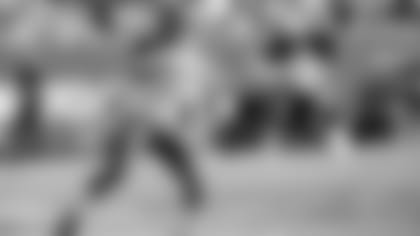 8. "They can't lead to my side or they'll leave him wide open, and then if they cloud his side, then they'll leave me in a one-on-one. So it's great. We complement each other. He's a bigger help off the field."
- WR Mike Evans on teaming up with fellow Bucs WR Vincent Jackson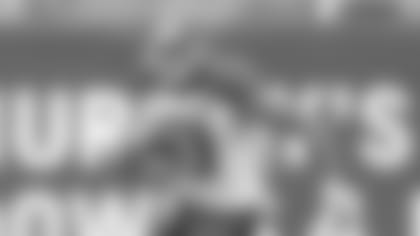 7. "I think you have to have built-in things to take care of a mobile quarterback. You can't just have coverages where, if the receivers release, there's nobody in the middle of the field. You have to have someone that can – I don't want to necessarily say 'spy' on him – but there should be base parts of your defense that you can go to where you have someone hovering around the quarterback."
- Head Coach Lovie Smith on defending a mobile quarterback like Washington's Robert Griffin III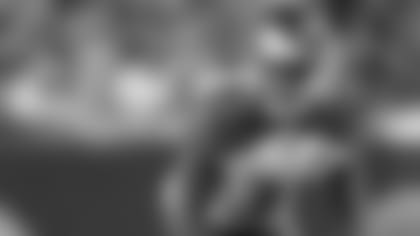 6. "I think he's a very fierce competitor, that's why he takes all of the hits he takes because he's trying to make the play to help his team, and it's always great to play against great competitors. I guess you can say that when you know you're facing a RG3, Drew Brees or Aaron Rodgers, just the great competitors of this league, it's always great to face them."
- DT Gerald McCoy on enjoying the challenge presented by Washington QB Robert Griffin III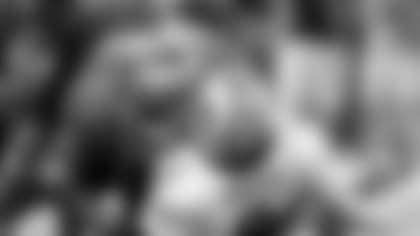 5. "Converting 71 percent gives you a chance. We've just now got to take the rest of the keys to victory – turnovers in critical situations, being in the red zone, fourth quarter, mental errors, penalties, things like that – just tie everything together. That's what we're really trying to do, no matter who we're playing. That's time-tested and infallible football, winning those things. In a lot of ways, it's hard to argue."
- Quarterbacks Coach Marcus Arroyo on the offense converting 12 of 17 third downs against Atlanta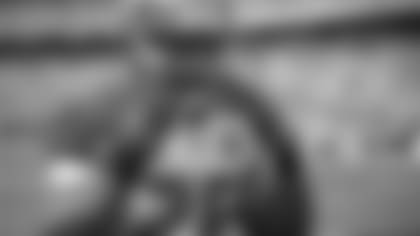 4. "I think early on I just pressed. I don't know if 'doing too much' is the right phrase, but I felt kind of like – I don't know – I was pressing, is the best way to put it. Sunday, I felt more at ease – maybe stepping back allowed me to do that – but I felt more at ease and knew, especially after watching the last few games, that the passes are coming."
- QB Josh McCown on feeling more comfortable upon his return to the starting lineup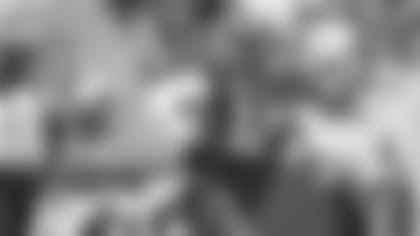 3. "I guess he's figuring out everybody's [strengths] and building confidence in who is going to make the play. The play-calling has been stronger in that way I think."
- RB Bobby Rainey on Quarterbacks Coach Marcus Arroyo getting in a groove with his play-calling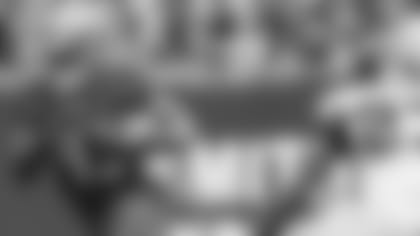 2. "From what I read, they're disappointed – all teams are disappointed if you don't have the records you would like right now. You feel like you're a better football team than that and we feel the same way, we're a better football team than that. Eventually teams that think they're a better football team than that should start winning games. One team that thinks they're a better football team than their record says right now will win this week, which is a good thing."
- Head Coach Lovie Smith on a matchup between two teams that believe they should be getting better results in the win column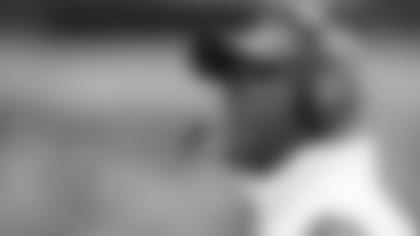 1. "Your nickname is 'The Flash' for a reason – he's so smart that he knows what play is coming before it happens. If you already know what play is coming and you're 'The Flash' then it's almost like cheating. It's just not fair. He's not human, you just get used to it and it's expected at this point."
- DT Gerald McCoy on the LB Lavonte David's elite level of play