Between the end of last Sunday's win in Washington and kickoff this coming Sunday in Chicago, the Tampa Bay Buccaneers had time to break down their Week 11 game tape, devise a game plan for the Chicago Bears and hone their plays on the practice field. They also found plenty of time to discuss the week's most pressing topics, from adopting a new attitude on game day to finding a more consistent pass rush.
Here are the top 10 things we heard from Buccaneers players and coaches in Week 12 of the 2014 season:
10. "You have to have faith before [you win] and believe in what we're doing. They're getting the message … and you can look in their eyes and see and know when they believe in what we're doing. But you need to get wins to truly validate what you believe. And when you go on the road in a hostile environment and dominate a team like that, it has to help."
- Head Coach Lovie Smith on stressing the expectation of victory before the Washington game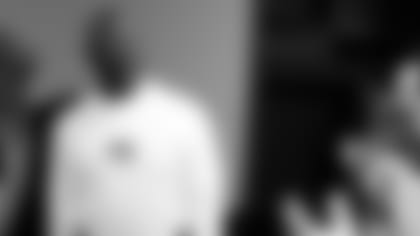 9. "It's time for a change. As soon as the half ended, everybody said, 'We've been here five times and we've gotten a bad result every time. We don't want the same result.' Nobody wanted to take that drive back to the airport with that horrible feeling again, but more importantly, we just had to change it. Nobody wanted to feel that again. We know how to react to a loss. Coach said, 'Let's see how we react to a win,' and guys just played that way."
- DT Gerald McCoy on how the team's attitude helped when the game got close at halftime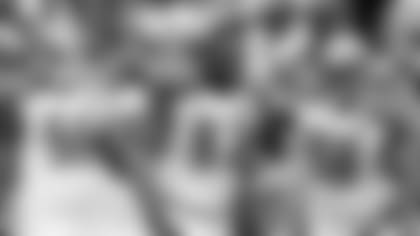 8. "Everybody has a story in this league. It doesn't really matter how you get here, it's what you do when you get here when you're given the opportunity. You've got a lot of guys buying into what the coaches are talking about and they're comfortable in the playbook and things of that nature. Once you get your opportunity, you just have to go out there and do the best you can with the opportunity. Guys are making plays."
- DE Jacquies Smith, who has recorded his first career NFL sacks in the past three games, on his circuitous path to a firm job in the NFL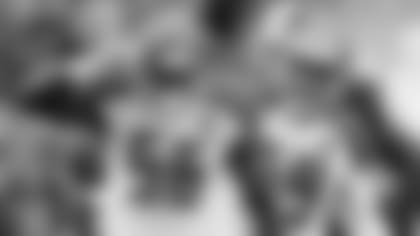 7. "The passes and rushes were pretty balanced in the game. They may not be five, eight, 10-yard rushes, but there are some plays in there also that could have been [big plays]. It's getting there, it's getting close. All of a sudden if it goes from a 2.0[-yard] average to a 4.1 average, then we're all saying, 'Ok, there's the efficiency that you need.' A four-yard run on first down and you're going to be effective. We're not going to stop doing it or stop trying to find a way … because being one-dimensional is not going to be what we're interested in."
- Quarterbacks Coach Marcus Arroyo on achieving offensive balance, if not yet a strong rushing attack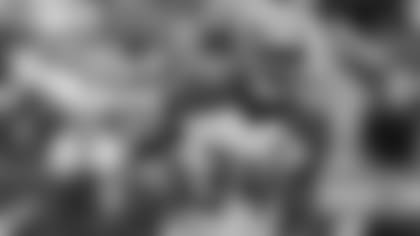 6. "We don't have enough time. It's been so good for me as a man more than anything because my faith has grown tremendously and just sometimes when you think you have a handle on life and the way things are going, you get put in different situations and you realize you can be stretched and grown further. For me, I think that's what the last 12 months has shown me more than anything and I'm thankful for that."
- QB Josh McCown, who is returning to the site of his outstanding play for the Chicago Bears last fall, on all the ups and downs he's been through in the last year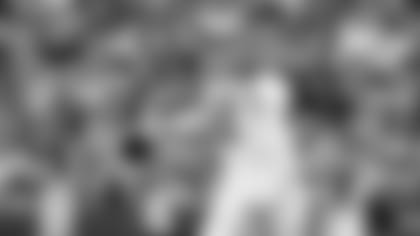 5. "Players are back healthy, ready to go, and once you get everybody back you're competing for spots. We didn't dress Da'Quan Bowers last week, so guys are competing for the uniforms and you like that. Then you like the competition that goes with one-upping each other. If one guy gets the sack, you want someone else to want that same feeling. It's good competition and hopefully we can get the same type of pressure we got last week."
- Head Coach Lovie Smith on if five different players getting sacks last Sunday is a sign that the pass rush is turning a corner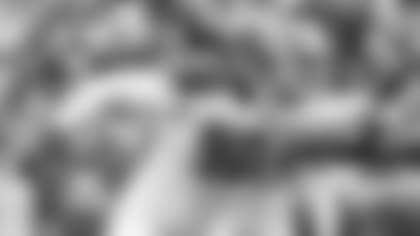 4. "He seems to be 'Johnny on the spot.' He's come up with some big plays for us. It just seems like as the year has gone on, he's gotten better at what he does, and we're trying to find at times more ways to get him on the field because there seems to be good things happening when he's out there. Right now, he's playing primarily in our base defense, but there may come a time when he'll get a chance to get on the field in our nickel defense. He's done a great job and he's one of those guys you root for when you know his history. He's a great example of perseverance and not giving up, and it's paying dividends for him now."
- Defensive Coordinator Leslie Frazier on the growing role for LB Danny Lansanah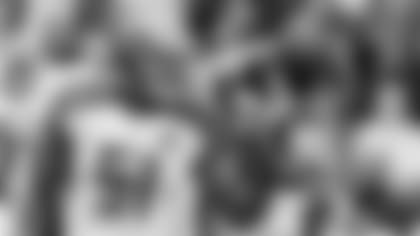 3. "If you just kind of add up how we've played since the bye week, there's marked improvement in every area, of course, leading right up until this last game. It takes a while, simple as that. There are some things that we do…everybody assumes we just play one defense, Cover-Two, every time, and [that] Cover-Two [is] no big deal. There's a little bit more to it than that and how we do things. It took a little longer than of course you wanted…and we're not there yet. We have a long ways to go, but I see progress being made each week."
- Head Coach Lovie Smith on the defense beginning to perform as expected after a rough start to the season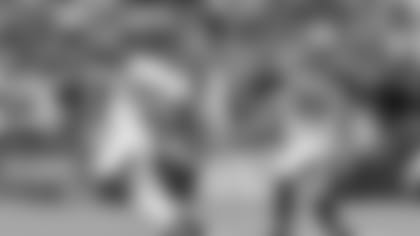 2. "You can't sleep on Matt Forte. The guy is elusive, can run the ball, catch the ball. I think he's one of the most under-appreciated people in the NFL – I think he's one of the best guys out there. And obviously the two outside guys present challenges with how big they are to go and get the football. They make a lot of plays. It's going to be a big challenge for us. We've got to show up in the back end. The D-line, you see them going, and we've got to be able to make plays on the ball to cause the quarterback to hesitate [in order] to help our D-line."
- CB Alterraun Verner on Matt Forte, Brandon Marshall, Alshon Jeffery and the Bears' deep group of skill-position players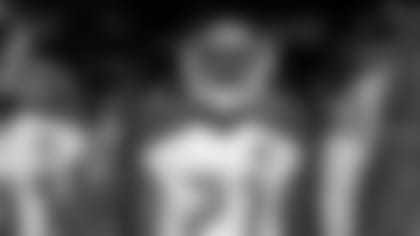 1. "I don't know if he understands yet that he's special. And when I say special…you have those players who, when they play, sometimes it's like, 'Man, that guy is playing really hard,' then sometimes, you're like, 'Man, that guy is unstoppable.' But then you have those special players where they just kind of make it look easy. [He's] just real smooth, he never looks like he's running hard, never looks like he strains to catch the ball, he stiff-arms people and they go to the ground, but it's just so nonchalant. When you see people like that and they continually do it, those are special players. Mike is one of the special ones."
- DT Gerald McCoy on the emergence of rookie WR Mike Evans