Between the end of last Sunday's game in Charlotte and kickoff this coming Sunday at Raymond James Stadium, the Tampa Bay Buccaneers had time to break down their Week 15 game tape, devise a game plan for the Carolina Panthers and hone their plays on the practice field. They also found plenty of time to discuss the week's most pressing topics, from Demar Dotson's switch to left tackle to the Buccaneers' motivation to beat a playoff-bound team and get their first 2014 victory at home.
Here are the top 10 things we heard from Buccaneers players and coaches in Week 16 of the 2014 season:
10. "Louis came in a little bit off the streets, you can say. [He] didn't miss anything and earned everything that he's gotten. Of course, we haven't had a lot of wins, but he had as much to do with one of those wins [in Pittsburgh] as you could have. He just kept showing up. I love what he brought to our team on and off the football field. I think that's safe to say that he's a guy that we like representing the Tampa Bay Buccaneers."
- Head Coach Lovie Smith on WR Louis Murphy proving himself in his first season as a Buccaneer before his season was ended by an ankle injury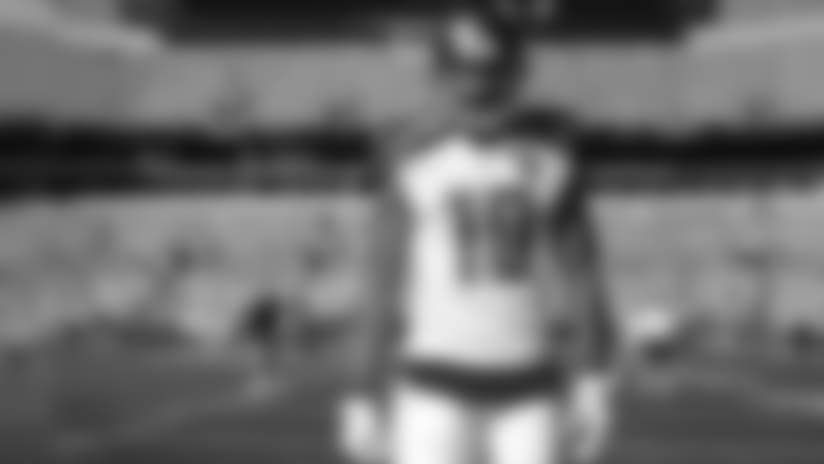 9. "The footwork is a whole lot different and it takes a lot of getting used to. I'm so used to doing stuff on the right side and now I have to flip all that stuff over in my mind. A lot of the things I knew were coming, but I was slow reacting with my feet. It was a little different and a little awkward; my balance felt off a little bit because I was so used to being the at the right [tackle position]. But it's nothing I can't work at. I'm going to put in the work and I'm going to get better at it and that's without a question."
- T Demar Dotson on the challenge of switching from his usual right tackle position to left tackle for the final three games of the season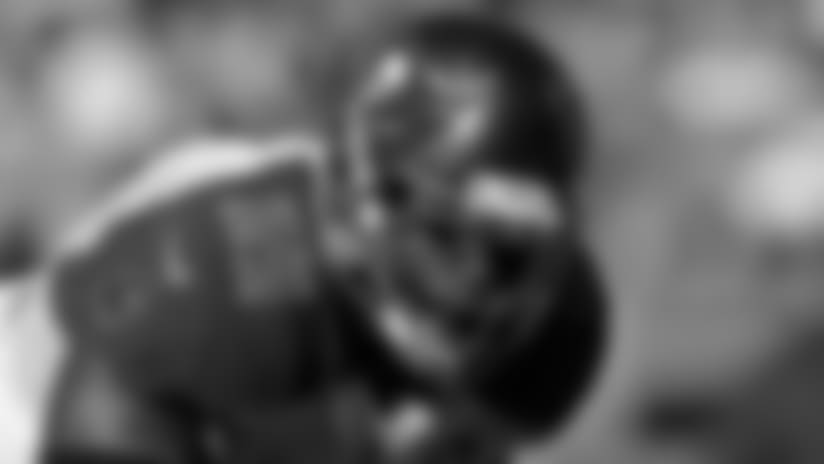 8. "The first half was a good start for us and Doug did a great job. I think we had some breakdowns in some of the scheme stuff that maybe didn't happen [in the second half]. They make some adjustments sometimes and change the box in the second half, but more than anything it's us executing because we don't change the gameplan. It's executing in the second half. We put out a first half that we can be happy about with no penalties and no turnovers and executing and [being] efficient. Then in the second half we come back and the first play of the second half we get a penalty. It's one of those things that can't happen. We've got to find a way to put together a full game. It'd be really nice to have that come to fruition here in these last two weeks."
- Quarterbacks Coach Marcus Arroyo on Doug Martin and the Bucs' offense operating more efficiently in the first half than the second of many recent games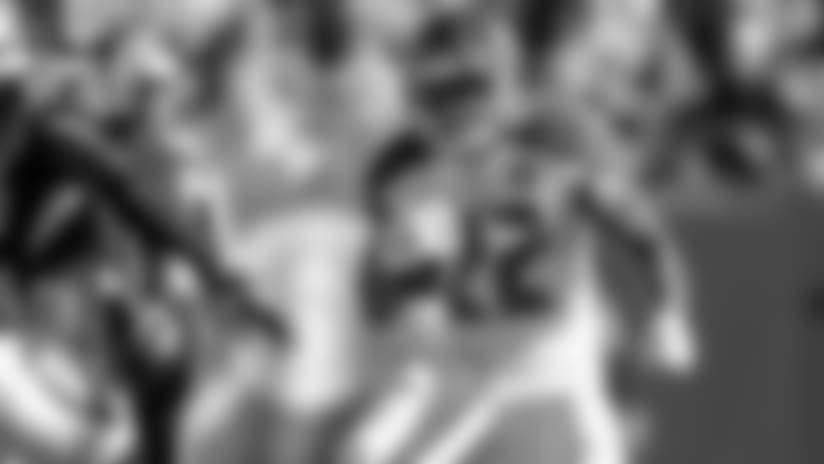 7. "It's definitely an honor. There are a ton of guys that spend a lot of time in their off time to go out and do work in our community, but I've put in quite a bit of time and hours in for supporting our troops and serving those that serve and I absolutely love it. This community has really rallied around it, this organization has rallied around my foundation and I'm excited for what we've accomplished. But I'm just really looking forward to more things in the future. The award itself is an honor. I'm kind of put in that elite group of guys around the NFL and around our country who served and I'm definitely proud of that, but at the same time it's more exciting for the endeavors of what we're doing and knowing that we're making that impact. That's what I get satisfaction from, seeing the faces on those kids, seeing the faces on those families at our events and our programs."
- WR Vincent Jackson on being named the Buccaneers Man of the Year for the second consecutive season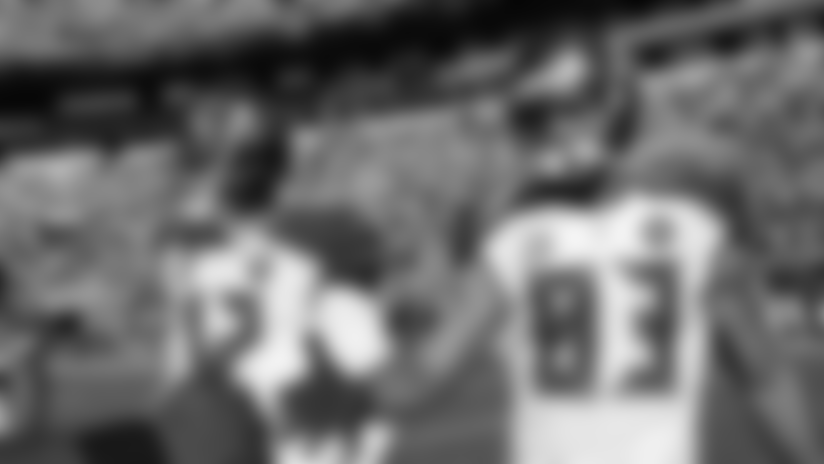 6. "We got the running game going last week and we restructured the line a little bit moving [Demar Dotson] to the left tackle and [Oniel] Cousins to the right tackle and we're progressing in the running game. I'm anxious to see what we're going to do this game. As games go and these guys work with each other, they'll be jelling pretty well and I'm pretty excited to see what they can do against the Packers. We know what Aaron Rodgers can do and that is something that we talk about with our offense being on the field more so we can keep their offense off the field."
- RB Doug Martin on having some effectiveness running behind a re-shuffled offensive line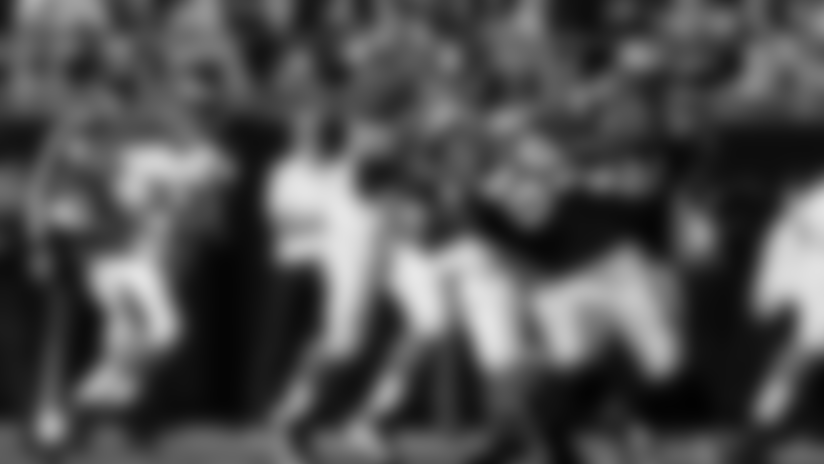 5. "One thing you want to be able to do if anything is at least win a game at home. We haven't been able to do that and guys kind of feel that. You always want to have the reputation of having home field advantage, and this year, we haven't had that – not because of our fans. Our fans are awesome. They show up regardless of what the score says. Our fans are yelling at you. It's not because of the fans – it's on us. Our fans deserve so much better. They deserve a win at home. Guys really feel that and it's kind of gotten to guys. You can see it more now, guys feeling that the fact that we haven't won nearly as many games as we should, but definitely haven't won at home."
- DT Gerald McCoy on wanting to get the team's first home win of the season during the final two weeks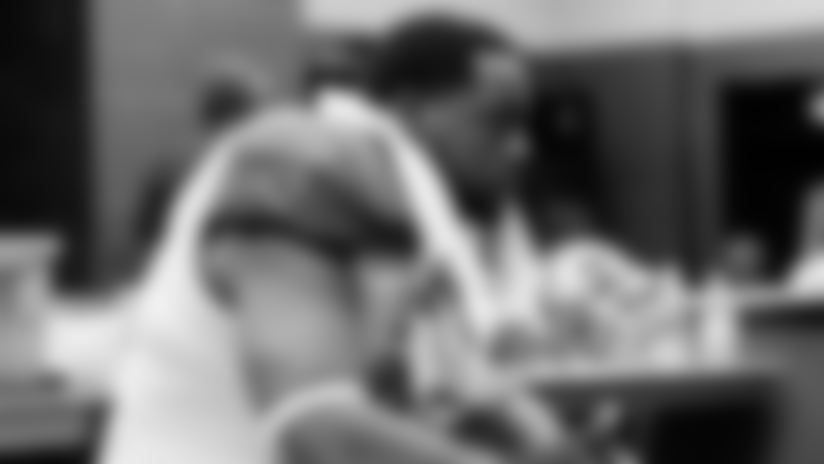 4. "A great friend of mine, Herman Edwards, says, 'You play the game to win.' So I'm going to leave it at that. Every time you compete, that's how it goes. So our football team is going out there, they're going to give it their best shot, like we do – if we were 12-2 right now, I would be disappointed if we didn't get the same effort. So that's what we're trying to do. What pick we end up [with], that will work itself out. I believe in fate, so that will work itself out."
- Head Coach Lovie Smith on whether any part of him would like to see the Bucs lose their last two games in order to improve their position in the 2015 draft
3. "Honestly, their situation doesn't really affect us. The way you look at every game you play is that you go out to win the game. It's the NFL, you get paid to compete, you get paid to be a professional. To say that we're going to go out there and lay down for these guys is not what's going to happen. They know that, we know that. They know it's going to be a game and we've obviously been competitive in a lot of games, been very close. I don't think that they expect to come down here and for this to be an easy game for them."
- C Evan Dietrich-Smith on whether his current team will give his former team a significant challenge, even with no playoff position on the line for the Buccaneers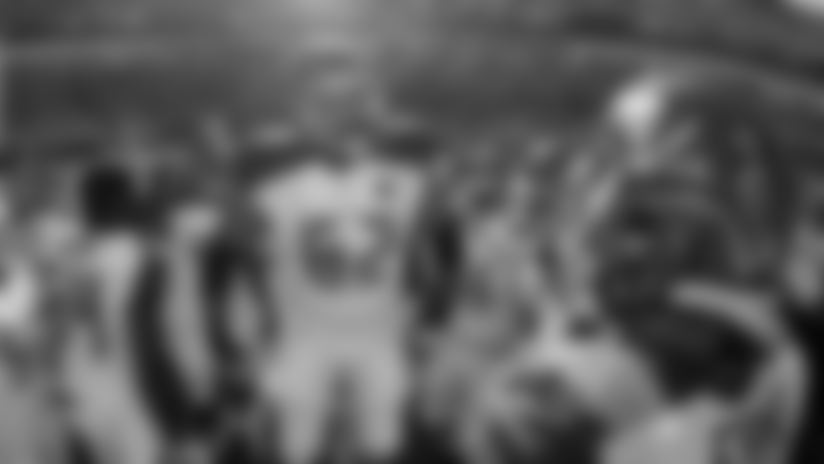 2. ."This year, if I'm being honest, this one has been hard. You come to a point in your career, especially as an older guy, and you want to be able to pull everything out of it and really carry it and so you feel like you almost have to take it home in order to do so. You have to be fully invested. So, as a husband and a father, I try not to do that. My calling to be a husband and a father comes before playing football, and that's hard when you're in this business and you want to do well and it's performance-driven and all those things. Then you have to go lead your family and do that well. This team has to have my best, but I won't forsake my family and them getting my best for this. But it's hard. It's hard, because, like I said, I care deeply about this team and I want to see them do well, I want to see us do well. You invest a lot in it. It's hard not to carry it home."
- QB Josh McCown on whether he takes the struggles of a tough season with him when he goes home to his family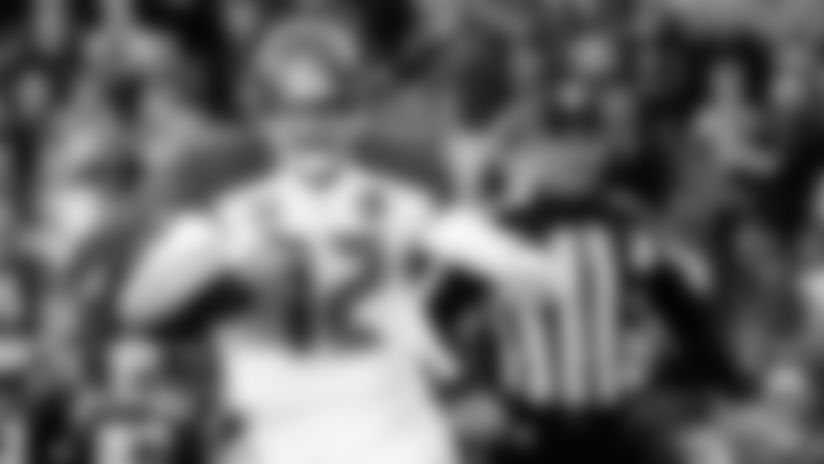 1. "In the short term it's not going to sit well. We've got all year to be in that basement, but these aren't lifetime positions that you have to keep, and that's how we're looking at it. We won't be down here forever and that's why it's going to make it that much more fun when we do make that rise. Our future is bright. It's not like we've just been so far out of most of the games – it has been close. I think our team can see the potential in how close we are and to see how quick we can turn it around if we just take care of a few things. In the same sense though, it's a fine line between winning and losing and you have to figure out a way to get over that hump. In time next year we'll do that."
- Head Coach Lovie Smith on finishing at the bottom of the standings but believing that his team won't stay there for long