Between the end of last Sunday's game against the Saints and kickoff this coming Sunday of the 2014 season finale, the Tampa Bay Buccaneers had time to break down their Week 16 game tape, devise a game plan for the New Orleans Saints and hone their plays on the practice field. They also found plenty of time to discuss the week's most pressing topics, from the performance of the offensive line to understanding the frustrations of Buccaneer fans and seeking to eliminate them.
Here are the top 10 things we heard from Buccaneers players and coaches in Week 17 of the 2014 season:
10. "I don't think you weigh that at all. I think we're going to end up in good position to get some good players, but to me that can't even come into the equation. [Last Sunday], even though we didn't play as well, the guys fought right up until the end – they weren't thinking about that pick or anything like that. This week we're going to do the same thing. We're going to make decisions that will give us the best chance to win by being able to look at players that we haven't seen. That may come into the equation a little bit, but we're going to do everything that we possibly can to try and win the game and let everything else take care of itself."
- Head Coach Lovie Smith on weighing in the possibility of getting the first-overall draft pick when preparing for the season finale
9. "No question. If I was a fan…if you're not frustrated, then there should be a problem. It was 4-12 last year, it's going to be worse this year. So it's definitely frustrating, especially with all the movement, all the things that happened in the offseason with Lovie coming in. It was a lot of build-up for us to have – this season, this year. They've just got to be patient and it is going to come. But I'm not going to say that they shouldn't be frustrated – they should."
- CB Alterraun Verner on if he and his teammates understand the frustrations of the team's fans at the end of a tough campaign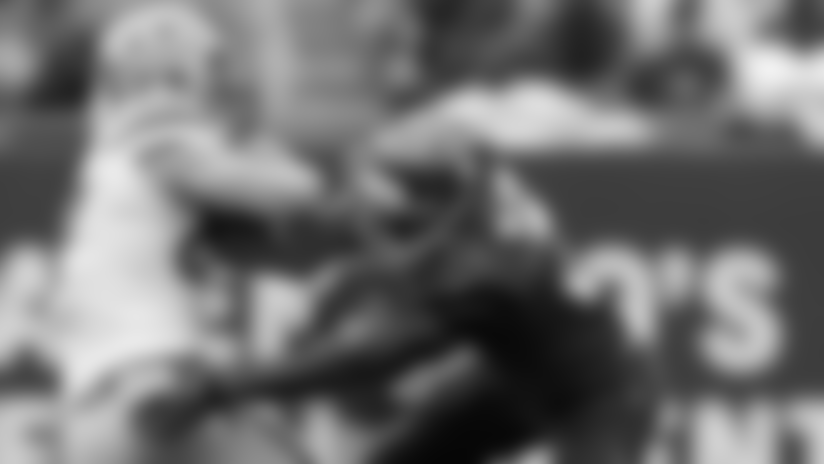 8. "It says a lot about those guys. You try to find some good in all this, some positives, and that's certainly one thing that we can look at and be pleased with and can build on. I've had the good fortune of being around that before in Arizona with those guys and seeing guys go do that and then recently with the guys in Chicago. When you have that kind of talent outside, that can make those kinds of plays, you feel like you're secure at that position, and that's a good thing moving forward for the Bucs."
- QB Josh McCown on the likelihood of both Vincent Jackson and Mike Evans surpassing 1,000 receiving yards on the season in the final game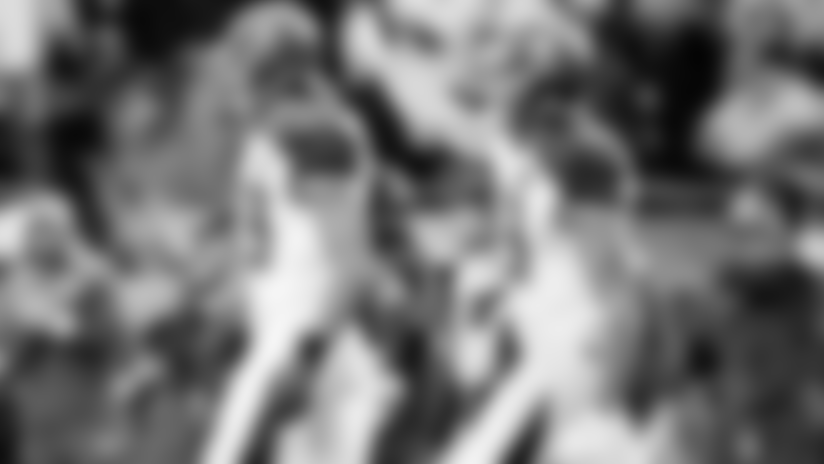 7. "I think [he has] such a freak dynamic out of the backfield catching the ball and running. You can see a little bit each week coming off that [ankle] injury where he gets a little more explosive with that one step. 'I haven't seen that step since the first week of camp,' and then, 'Okay, that's something new.' He's getting confident too. You can see he's getting more confident doing some of the stuff. It's really nice to see because he has a very special skill set."
- Quarterbacks Coach Marcus Arroyo on the steady improvement of rookie RB Charles Sims, who missed the first half of the season with an ankle injury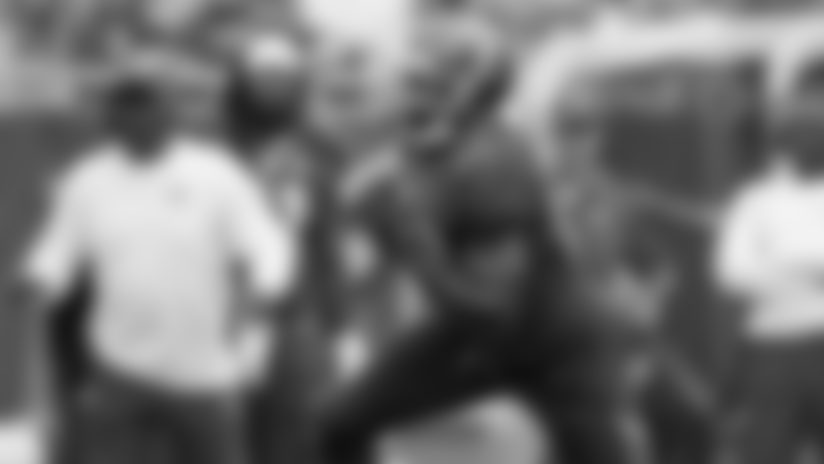 6. "I believe in this team. I believe in Coach Lovie, I believe in the organization – [General Manager] Jason [Licht]; Coach Lovie; our receivers coach, Coach [Andrew Hayes-]Stoker. I believe in all the guys that are in that locker room regardless of what the record says. I believe we're going to be contenders in the future and I want to be a part of it. I want to see it turn around."
- WR Louis Murphy on signing a three-year contract extension with the Buccaneers on Friday rather than waiting for free agency
5. "The obvious thing is the points allowed – that's dramatic compared to where we were prior to the bye. But [it's also] just seeing how some of the things that we were teaching as coaches have kind of come together after the bye. A lot of that had to do with our run defense getting better. I think we're ninth right now in yards-per-carry, which is a big improvement from where we were. Probably the biggest thing that I could point to [is] the fact that we were able to get the same guys on the field together, get some real practices together because part of this system is trusting one another in what you're doing and knowing that this guy is going to be where he needs to be. But when you're rotating guys all of the time, it's a little bit tougher."
- Defensive Coordinator Leslie Frazier on reasons for the defense showing marked improvement after a difficult first six weeks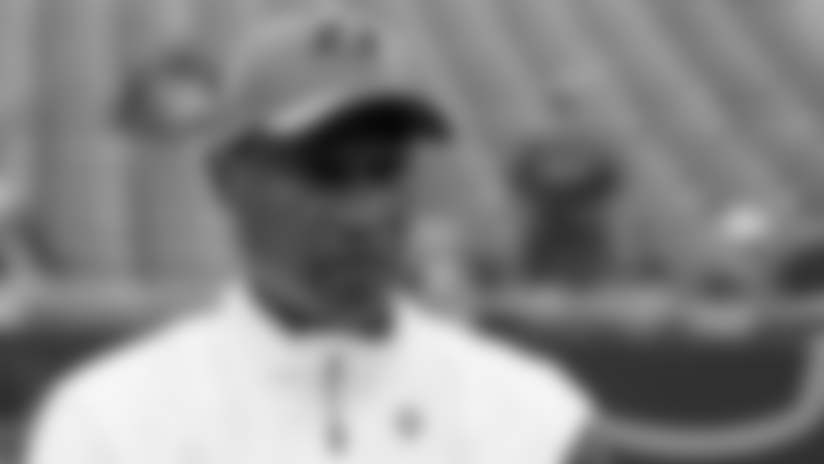 4. "There are some things that you have to go through before you win, I think, on the scoreboard. We're deciding what our culture, what our locker room, what our team will look like and we've gotten a lot of those things done. Guys show up, they've stayed out of trouble, done what we've asked them to do, so we do take some things that won't show up right now as we start building that are positive. We know that eventually those will lead to wins for us. That's kind of where we are which is a great thing and I know those that we can't wait for those wins to start coming. We have one more chance to let those guys give us one more look to let us know what they want to do in the future."
- Head Coach Lovie Smith on the lack of distractions or players losing focus even during a long and tough season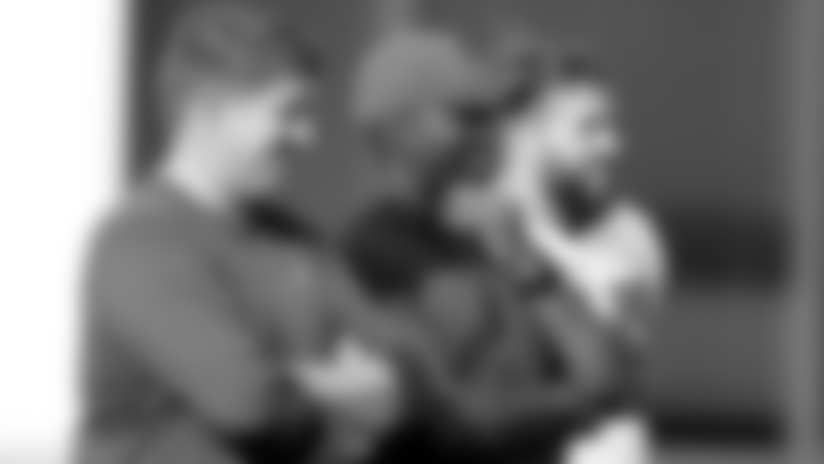 3. . "You know what, you try to approach every one of them that way, just so that you get the value, you enjoy the moment, get everything out of every game. I'll treat this one no different. I don't know if it's at that point yet. Obviously right now, at this point in the season, your body's tired and all those things, but once you get away from it and kind of reassess things…I feel good and my plan right now is to keep playing, yeah."
- QB Josh McCown on if he approaches Sunday's game as potentially the last of his NFL career or if he expects to continue playing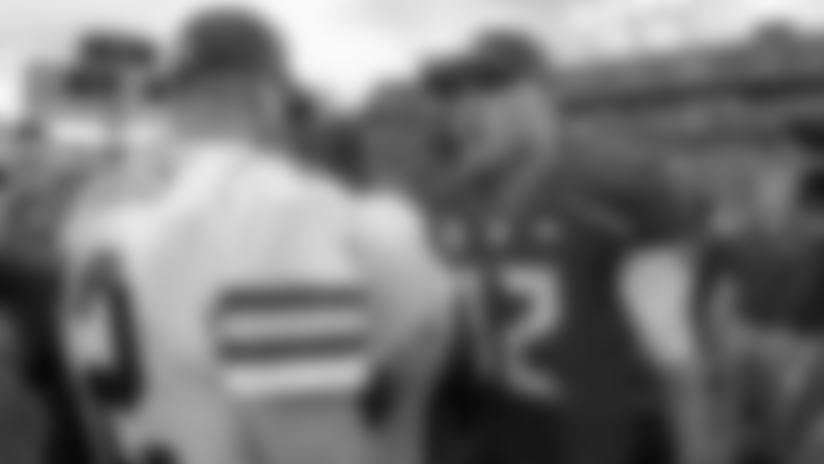 2. "I think that we know we've got one more opportunity to put it on film. This will probably be the last time that we'll all be together as a whole offensive unit. So that means we've just got one more opportunity and just go out there and fight and give it everything we've got. So we'll all make the best of it."
- T Demar Dotson on wanting his group to finish the season on a strong note after struggling against Green Bay in Week 16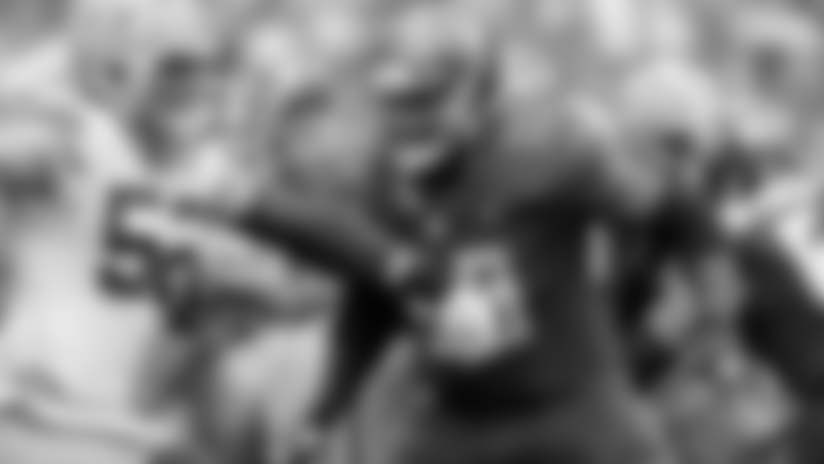 1. "It helps, but I'm not one that needs the pep talk either. I know what we're going to do and I know that sometimes you have to go through adversity. I know that I have never been on a team that has two wins this late in the season, but new things happen to you and I see the light at the end of the tunnel. Again, as you analyze what happened, we are close. Again, I haven't really thought about that an awful lot, but my confidence hasn't [wavered]. I'm just disappointed in where we are right now like some of our players, but we won't be down here long."
- Head Coach Lovie Smith on if his success in past seasons has helped him deal with the unexpected struggles of 2014