It happened this season. Current Bucs wide receiver Mike Evans broke the franchise's all-time receiving yards record set by Mark Carrier. Evans now has 6,103 yards in his five-year career as a Buccaneer, with a franchise-best 40 touchdowns as well.
Here's the guy whose record Evans broke. Carrier played for the Bucs from 1987-1992 and amassed 5,018 receiving yards during his tenure. He scored 27 touchdowns in his 88 games with the franchise and made the Pro Bowl in his third season with the team in 1989.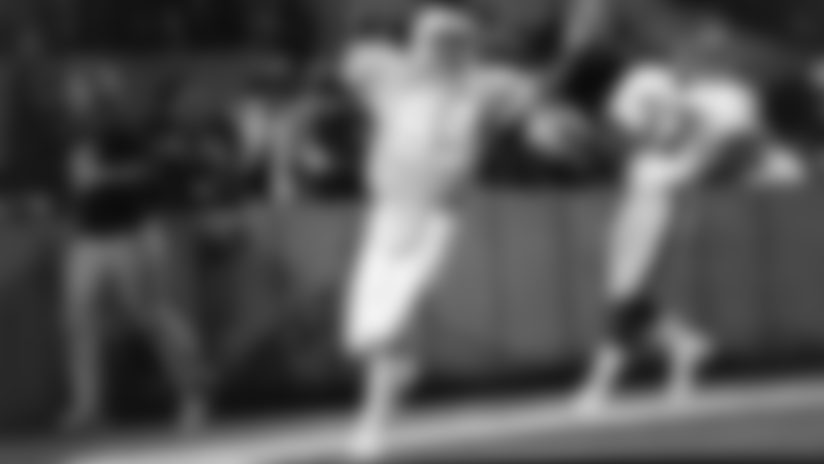 House spent seven seasons with the Buccaneers from 1980-1986 as a wide receiver. He tallied 31 touchdowns and 4,928 yards in that span on 286 receptions. It gives him the highest yard-per-reception average of anyone in the top 10 with 17.2.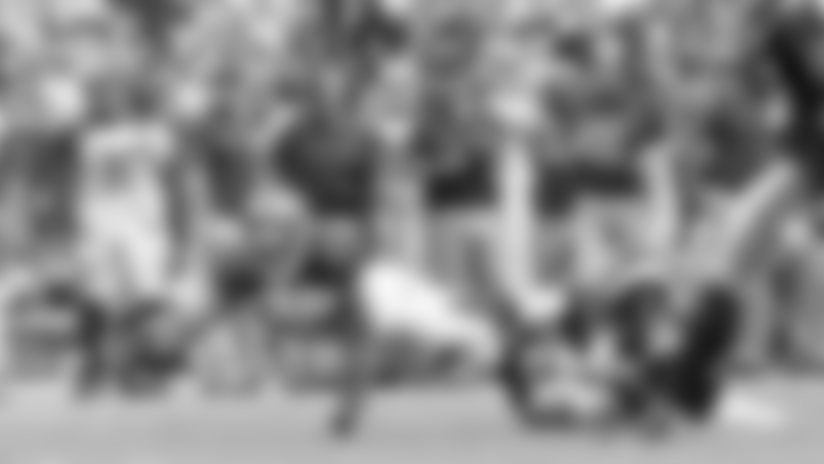 VJax played wide receiver for the Buccaneers from 2012 to 2016 before he retired from the league. In that span he rackd up 4,326 receiving yards on 268 receptions for an impressive 16.1 yard-per-reception average. He scored 20 touchdowns during that time that included two years of overlapping with current quarterback Jameis Winston and three years of playing in the same unit as Mike Evans.
Giles is the only tight end in this top ten list. He's also a member of the Buccaneers Ring of Honor and holds virtually every tight end record in the book. He finished his nine-year career with an even 4,300 yards receiving with 34 touchdowns, the mark that current wide receiver Mike Evans broke in the middle of the 2018 season.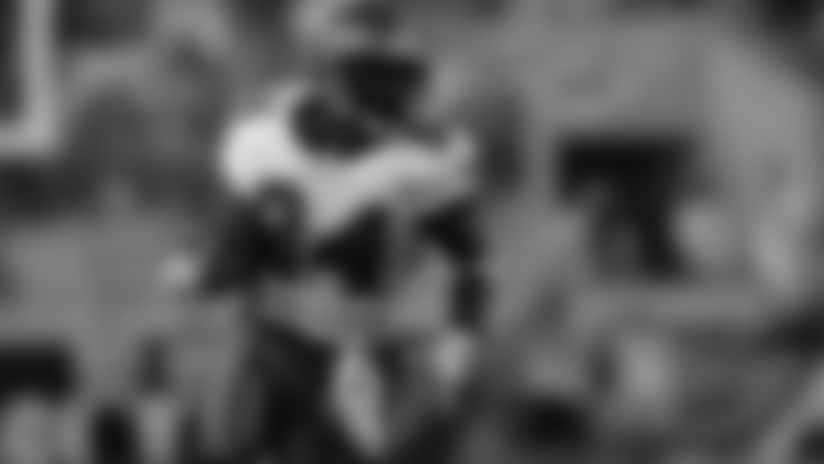 Galloway caught 248 receptions for a total of 3,912 yards during his five years with the Bucs. He had his fair share of touchdowns, too, with 28 in that span. He averaged 80.4 yards per game in 2005 while with the Buccaneers, which ranked seventh in the league that year. His single-season total in 2005 also ranked seventh, when he tallied 1,287 for the year.
Johnson played for the Buccaneers from 2000 to 2003 and managed to get into the top 10 during those four seasons. His 298 receptions amounted to 3,828 total receiving yards with 17 touchdowns. He started all 57 games that he played for the Bucs and owned a 57.5 catch percentage average.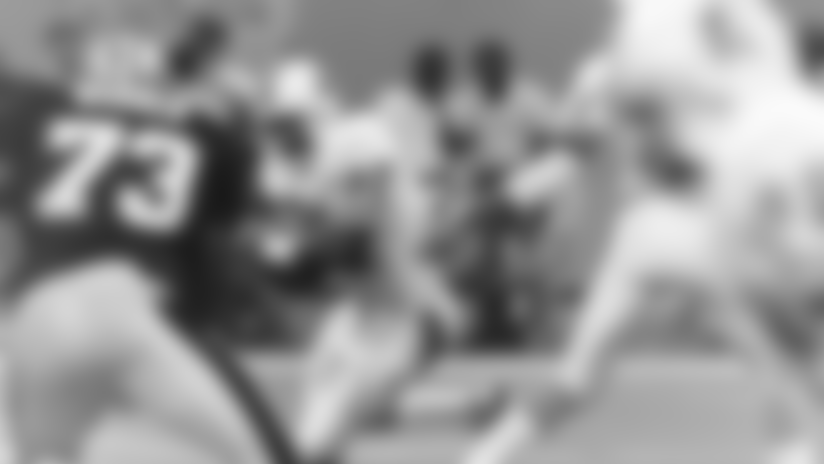 Wilder is the only running back to crack the top 10, proving that he was a dual threat. He tallied 3,492 yards through the air on 430 receptions in his nine-year Bucs career. Add that to his 5,957 yards on the ground and you've got a very productive player in Bucs history. Wilder got into the end zone a total of 47 times between rushing and receiving touchdowns.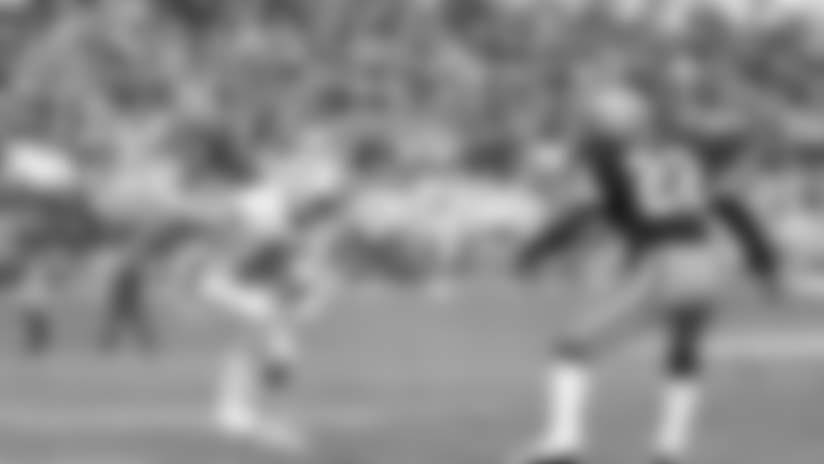 Carter played an even 100 games for the Buccaneers between 1981 and 1987. During that time he caught 239 receptions for 3,443 yards, giving him a 14.4 yard-per-reception average. He scored 17 receiving touchdowns for the Bucs and played all but one year of his career in Tampa Bay.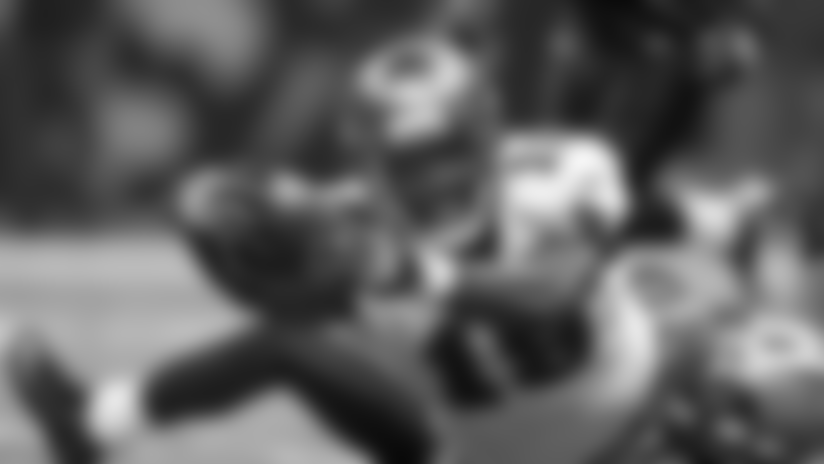 Williams rounds out the top 10 after a four-year career with the Bucs from 2010 to 2013. During that time, he recorded 2,947 receiving yards on 215 catches. It gave him a 51.3 catch percentage and he got into the end zone 25 times.