The Tampa Bay Buccaneers took down Robert Griffin III six times on Sunday on their way to a 27-7 victory. The attack was led by DE Jacquies Smith, a free agent pickup after Week One this season who came off the bench to record two sacks against the Redskins offense.
He also posted three solo tackles in the game, bringing his season totals to seven tackles and three sacks. Smith took his first NFL snap and start of the season this year for the Buccaneers.
Smith signed as an undrafted free agent in 2012 for the Miami Dolphins out of the University of Missouri. He spent time on the Dolphins, Bills and Jets practice squads and briefly played for the CFL's Hamilton Tiger-Cats before landing on the Buccaneers and rising to be one of the key playmakers in Sunday's win.
With six games left in the season and Smith drawing rave reviews after a series of solid edge-rushing performances, he could go down as one of the top undrafted pass rushers for the Buccaneers. In looking at his numbers and anticipating what the rest of the season holds, let's take a look at some of the best single-season pass-rushing performances by an undrafted player in Buccaneers history.
DE Calvin Turner, 1987
Calvin Turner's NFL career lasted for three weeks. From October 4 through October 18, Turner lined up at DE for the Buccaneers as a replacement player during the 1987 players strike. The week before the strike ended, Turner sacked Vikings QB Tony Adams three times in a defense-led 20-10 victory.
DT Ray Seals, 1993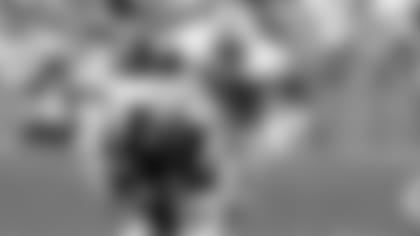 11 starts, 8.5 sacks, 1 INT, 1 fumble recovery, 1 TD
Ray Seals is known for being one of the most successful NFL athletes to have not attended college. His best year in a Bucs uniform came in 1993 when he notched 8.5 sacks and interception and his lone NFL touchdown. He would go on to start for the Pittsburgh Steelers in Super Bowl XXX.
LB Lonnie Marts, 1996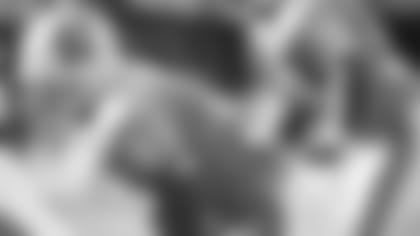 13 starts, 7.0 sacks, 73 tackles, 3 forced fumbles, 1 fumble recoveries
In 1996, Marts started in the linebacker corps alongside Derrick Brooks and Hardy Nickerson. His seven sacks were second on the team behind Warren Sapp and he shared the lead with Nickerson for forced fumbles.
DE Michael Bennett, 2012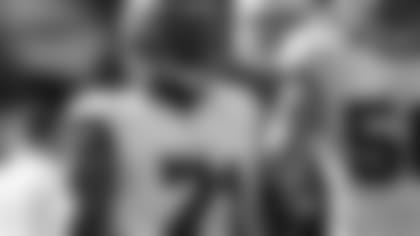 16 starts, 9.0 sacks, 41 tackles, 3 forced fumbles
Certainly the most well known player on the list, Bennett was a Buccaneer from 2009-2012. His best season came in his final year in red and pewter, when he posted a team-high nine sacks.