Nine days shy of a year since they acquired him in a trade with the New England Patriots, the Tampa Bay Buccaneers have traded veteran guard Shaq Mason to the Houston Texans. On Wednesday, the Buccaneers officially announced that they have dealt the ninth-year veteran and a 2023 seventh-round pick to Houston in exchange for a 2023 sixth-round selection.
The Buccaneers sent a fifth-round pick to the Patriots a year ago to acquire the experienced veteran, who would go on to start all 18 games at right guard in 2022, including the postseason. He was the only Bucs' lineman to open every game, though center Robert Hainsey did start all 17 regular-season contests.
Prior to arriving in Tampa, Mason played seven seasons for the Patriots, who took him in the fourth round of the 2015 draft. In all, he has logged 115 starts in 120 games played overall, with another 14 games played and started in the playoffs.
The trade rearranges the Buccaneers' draft capital this spring a bit. The team now owns three picks in the sixth round and just one in the seventh, with its total number of selections holding steady at nine. Specifically, the Buccaneers gave up pick number 230, which they gained from the New York Jets in the 2020 Steve McLendon trade, and gained pick number 179, the second-overall selection in the sixth round.
The Buccaneers officially announced the trade on Wednesday after the new league year began at 4:00 p.m. ET. No trades could be executed until the 2022 league year ended because the trade deadline for that season had already passed.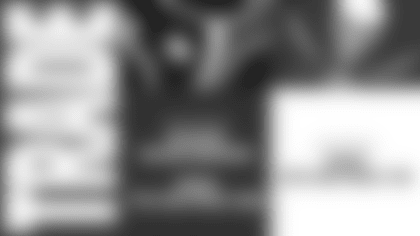 We're pretty familiar with transactions, too! Stop by your local Fifth Third Bank to get started or visit 53.com to learn more.