The Carolina Panthers' 12th consecutive regular-season win (dating back to last year) has them among a group of three 8-0 teams, but the only in the NFC. Panthers' QB Cam Newton continues to draw support for his MVP candidacy, but some specific improvements on defense may have as much to do with the team's rise. The rest of the NFC South suffered defeats in Week Nine, with the Saints bidding farewell to their three-game losing streak and the Falcons falling for the third time in four weeks.
With Atlanta taking a week off to recharge and the Saints and Panthers both headed out on the road after extended home stands, it's time once again to check in on the headlines from around the NFC South.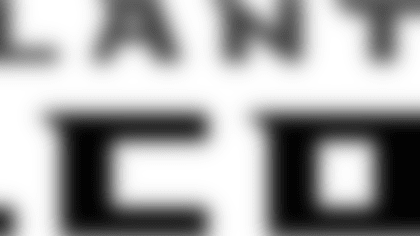 Atlanta Falcons (6-3): While the Saints finally head into their bye week (more on that below), the Falcons come out of theirs rested and recharged. Among the improvements Atlanta will be seeking in the second half of the season are better results in the red zone. They were strong in that area during a 5-0 start but struggled to find the end zone in their three games before the bye, with a 36.4% touchdown rate.
Quinn said Falcons focused on improving turnover margin, third down on both sides and finding answers in red zone

— Andrew Hirsh (@andrewhirsh) November 16, 2015
Some of Hankerson's targets were coming at the expense of long-time Falcons start Roddy White, but while that hasn't always sat well with White, he has come back from the bye vowing to be more of a team leader.
"Being a leader on this team and being in this organization for this is my 11th year, it's just certain parts of the season that we need guys to lean on," said White, as reported by ESPN.com. "This is one of those times where I've got to go out there and just be a leader for this team and this organization and settle everything down."
Steven Hummer of the Atlanta Journal-Constitution still thinks the Falcons could involve White more in their attack, and Head Coach Dan Quinn may do just that.
The Panthers remained unbeaten by rolling the Titans in Nashville, 27-10, though the visitors' lead was just 14-10 at halftime. Carolina clamped down on Marcus Mariota and the Tennessee offense in the second half and eventually gave up just 242 yards of offense. The Titans' lone touchdown came on a 25-yard run by Dexter McCluster 11 minutes into the game but otherwise Tennessee could muster just 39 yards on 20 other carries. Carolina's 14th-ranked rush defense did that despite standout LB Thomas Davis finishing the game with zero tackles for the first time since 2013.
That earned Davis one of the "downs" in David Newton's list of three ups and three downs on ESPN.com for the Panthers following the game. Another down went to tackle Mike Remmers, who shared some of the blame in allowing five sacks of QB Cam Newton. That didn't stop Newton from having yet another big game, with one touchdown each rushing and passing (and one dance that didn't set well with the Titans) and a 114.3 passer rating. The support for Newton as a strong NFL MVP candidate continues to grow every week. Even an analyst who considers the MVP race to be a battle between Tom Brady and Carson Palmer felt the need to say, 'Sorry, Cam.' Others aren't ready to dismiss the Panthers QB from that conversation.
MVP?? Cam Newton is 10/10, 115 yards and 1 touchdown. Undefeated Panthers lead Titans 14-7.

— SI NFL (@si_nfl) November 15, 2015
"It's not going to affect the players in terms of their mental process," said Head Coach Ron Rivera on Monday. "To the players it's more about what they need to do and focus on. But for the coaches, it's going to be a little bit of planning for the next two weeks, knowing that we're prepping for Washington. But at the same time you've got to create a little bit of time as a coach – especially a position coach – for next week."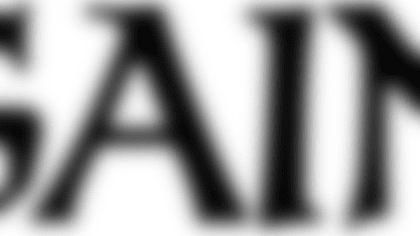 New Orleans Saints (4-6): Last week, we noted that Saints Defensive Coordinator Rob Ryan might be lacking in job security as the Saints' defense continued to sink to the bottom of the league's rankings. Another 514 yards and 47 points allowed in a loss at Washington and the curtain has indeed come down on the Ryan era in New Orleans. Sean Payton's Saints will turn to Dennis Allen, former head coach in Oakland and DC in Denver, to right the ship on defense. Allen was on Payton's staff in New Orleans from 2006-10 and Payton thinks he can make a difference, especially if the injury list clears up a little bit.
"He'll be handling everything from A to Z, and recognizing it's a tough challenge for him, coming in mid-stride," said Payton. "He's been on the defensive staff, he knows the direction that we've gone and he recognizes we've got to get a few guys back from injury."
Saints players are confident in Allen, too.
"It starts, maybe not even in the game, stuff in the film room that we're just on top of," said safety Jairus Byrd during the Saints' recent winning streak, as reported by the New Orleans Advocate. "[Allen] is in there doing a heck of a job. His demeanor, his energy, what he brings is awesome. And it meshes well. That balance is what DA brings us."
A change was obviously needed as the Saints are allowing 424.7 yards and 35.0 points per game this season to rank last in both categories. New Orleans has also committed the third-most penalties in the league, helping opponents put up historic passing numbers against them, though it should be noted that they've played 10 games where most of the teams have only played nine. Cornerback Brandon Browner had already drawn attention for a string of penalties called against him; now he's being criticized for a strange decision to go after a Redskins blocker rather than the ballcarrier on a screen play on Sunday. Payton referred to that play as one of "the mistakes we're discussing." Allen might be able to get more out of Browner, who won Super Bowls in Seattle and New England the past two years and signed a three-year deal with the Saints in March.
The good news for the Saints as they look for ways to fix their defense: They're finally headed to their bye week. New Orleans is one of the last four teams getting their annual time off this week, and it might help them restore some health to the roster. Among those who missed Sunday's game were linebackers Ramon Humber, Dannell Ellerbe and David Hawthorne, while linebacker Hau'oli Kikaha tried to play through an ankle injury but got in only a few snaps. Cornerback Damian Swann was also out due to a concussion, and cornerback Keenan Lewis left the game with a knee injury. The Saints return to action in Week 12 at Houston.