Week 12 brought a reversal of fortune for the Tampa Bay Buccaneers, who lost in Indianapolis to snap a two-game winning streak. Elsewhere in the NFC South, however, team trends held strong, which was great news for the NFL's last undefeated team but troublesome in Atlanta and possibly the end of postseason hopes in New Orleans. All four teams will be involved in division games this coming Sunday, which could bring more clarity to the NFC South standings.
With the division about to cross paths in Tampa and New Orleans in Week 13, it's time once again to check in on the headlines from around the NFC South.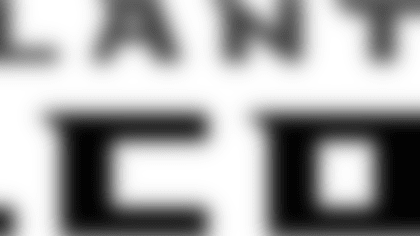 Atlanta Falcons (6-5): Atlanta's standout cornerback, Desmond Trufant, says his team just needs "to keep fighting" after another loss in Week 12 dropped the Falcons to 6-5. Atlanta has lost five of its last six, and four in a row, and a playoff spot that looked promising at 5-0 may now be about out of reach. Football Outsiders still has Atlanta's playoff odds at 12.7%, though that fell a whopping 24.7 percentage points after Sunday's 20-10 home loss to the Minnesota Vikings. Of course, it's important to note that the Falcons are still tied (with Seattle) for the last playoff spot, with five games to go, and they still believe they can make the postseason. However, the word out of Flowery Branch echoes what Lovie Smith said about the Buccaneers on Monday: The margin for error is rapidly shrinking.
Atlanta's loss to Minnesota helped the Vikings retake the NFC North lead and made Green Bay the team that the 6-5 Seahawks and Falcons are chasing. Seattle has the tiebreaker edge, however, and now Atlanta plays the team right behind them in the race.
And if the Falcons do miss out on the playoffs, they'll make a little bit of unwanted history:
McDermott and Shula will likely deflect such talk until after the season in order not to serve as distractions. The Panthers have (unsurprisingly) had a very low-conflict season, which apparently was not the case two seasons ago when they went 12-4. There was tension between the offense and defense that year, according to DT Dwan Edwards, but with the former catching up quite a bit with the latter this year, that tension is gone.
"I think we felt [in 2013] we had to be better, or maybe we pressed a little more on defense knowing we couldn't give up a score or something," said Edwards, as reported by ESPN.com's David Newton. "I don't feel like we have that. We're complete. There was kind of that tension [in 2013]. You're waiting for them to hold their end of the stick."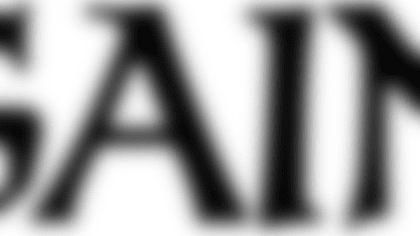 New Orleans Saints (4-7): The Saints lost their third game in a row following a three-game winning streak that had brought them back to .500, this time falling at Houston, 24-6. It marked the first time since 2005 that New Orleans had failed to score a touchdown in a game, and thus the first time since Drew Brees arrived in 2006. Problems on offense include just one conversion in the Saints' first nine tries, a rash of penalties and a surprising Drew Brees interception in the red zone. Head Coach Sean Payton said the offense, which is still ranked third in the NFL in yards per game, is usually able to establish a better tempo.
"I think getting up with our tempo [is important]," said Payton. "There are some things when we play well we play with a real good tempo. Ball comes out and we have a balance that we look for and I think it's important that the running game is a part of that and clearly in today's NFL you see teams throwing it a lot more and yet we feel like with a lot of the things we want to do in the play action passing game part of that starts with having success with running the football and we had a few plays yesterday a couple big plays, but outside of that it wasn't good enough overall."
Payton also said that his offense didn't do enough to help the defense by converting on third down and keeping the defense off the field. That beleaguered crew gave up touchdowns on the Texans' first two drives of the game but then were much stingier the rest of the way. Saints defenders left the game feeling as if they had seen improvement in their first action under new Defensive Coordinator Dennis Allen. The Saints gave up 5.5 yards per play to the Texans, as compared to the NFL-worst 6.7 they had allowed through their first 10 games, and Payton called Allen's efforts "organized and efficient," as reported by the New Orleans Times-Picayune. There is still room to improve, however.
New Orleans did get their 2015 first-round draft pick into the starting lineup for the first time, installing Andrus Peat, the former Stanford tackle picked 13th overall, at left guard and keeping him in for every snap. Peat struggled at the new position – and getting a dose of J.J. Watt is going to contribute to that – and Payton said that the rookie had some technique details to clean up.