Week 12 brought a reversal of fortune for the Tampa Bay Buccaneers, who lost in Indianapolis to snap a two-game winning streak. Elsewhere in the NFC South, however, team trends held strong, which was great news for the NFL's last undefeated team but troublesome in Atlanta and possibly the end of postseason hopes in New Orleans. All four teams will be involved in division games this coming Sunday, which could bring more clarity to the NFC South standings.
With the division about to cross paths in Tampa and New Orleans in Week 13, it's time once again to check in on the headlines from around the NFC South.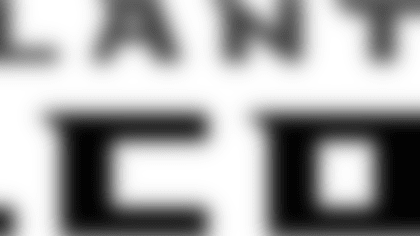 Atlanta Falcons (6-6): The Falcons have lost five in a row, 40% of that courtesy of the Buccaneers, and their playoff odds according to FiveThirtyEight.com dropped to 9% after Sunday's game at Raymond James Stadium. Reaction from players and coaches after the 23-19 defeat in Tampa mostly centered around the word "disappointing" but Head Coach Dan Quinn said the team was also angry in a way that could provide the motivation it needs. Quinn also "absolutely" still believes the Falcons can make the playoffs. To do so, a team that has the third-lowest average margin of defeat in the NFL (5.17 points) needs to find a way to improve with the game on the line.
"The truth is right now we're a .500 club and we're playing like it," said Quinn. "So for us to say, 'How can we play our best football?'…we're going to find that answer, and we're going to do that together. So that was the message I had for the club, and that's what we're going to go back right to tomorrow to find us to say the fourth quarter begins for us and we're going to be about finishing. We better recognize that right now. It's a hard one for us to even find a place to put to not extending where the playoffs are and not playing like we want. That's still a long way out."
There's another fairly significant obstacle to Atlanta's playoff hopes, however:
During one stretch through the second and third quarters on Sunday, the Falcons posted four unanswered scores, but fortunately for the Buccaneers they were all field goals. Atlanta is still ranked a respectable 13th in the NFL in red zone touchdown percentage, but Julio Jones has become confused by the play-calling in that area lately. There was some good news in the red zone, as the Falcons did not add to their league-leading seven turnovers in that part of the field; in fact, Ryan's only interception was Lavonte David's game-clinching pick on the Falcons' last play. Still, Ryan continues to undergo more scrutiny than usual, though his teammates are quick to share the blame.
David's pick came on the first play of the Falcons' last-chance drive after Evans' touchdown. Ryan wanted to get one quick first down to jump-start the drive, then go into a no-huddle attack that had been working well for Atlanta during the game.
Atlanta's repeated settling for field goals kept the game close and allowed Bucs rookie quarterback Jameis Winston to win it with a touchdown pass to Mike Evans with 99 seconds left. Winston kept the drive alive himself with a stunning 20-yard scramble on third-and-19 that produced a sinking feeling on the Falcons' sideline.
Even if he remains perfectly healthy through the rest of December, Newton could get some rest in the closing weeks depending upon what the Panthers have to play for. That's true of any of the team's key players, though Rivera obviously isn't going to discuss specifics. Rivera has prior experience on a team that rested some starters after clinching its playoff spot, and he thought that team was rusty going into the playoffs.
That's the balance he'll be thinking about as he considers ways to keep Newton from taking too many more big hits. "You want to limit those as much as possible," Rivera said, as reported by ESPN.com. "But we are still playing for playoff positioning. That's the thing we've got to be aware of, too. The most important thing really is to come into the playoffs on an up note as opposed to down because somebody gets hurt needlessly."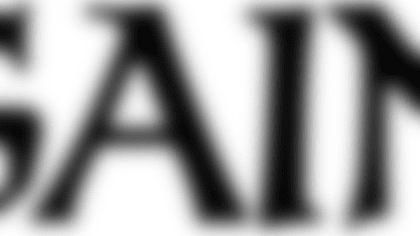 New Orleans Saints (4-8): The Saints nearly ended Carolina's perfect season but still gave up close to 500 yards, and the team is still struggling to find a solution, despite some positive signs. New Orleans is in danger of setting unwanted NFL records for touchdown passes allowed and highest passer rating allowed, and it's getting hard to avoid the shots being taken at the defense from members of the media.
"You definitely don't want to hear those things. And you definitely want to play well every week," said defensive tackle Kevin Williams, as reported by ESPN.com. "We can't keep making mistakes and expect to be a good defense. ... One or two is cool, nobody's perfect. But we can't have a handful of mistakes every series and things like that going on. You're never gonna be good."
"When you're playing a team that's 11-0 at the time and they're winning in a lot of different ways, your margin for error is not as great," said Payton. "We weren't able to make the plays in the end but I would say there were some guys graded well up front. That's what made this loss a tough one to swallow. "
A Saints defender did make history in a positive way on Sunday against Carolina. After Jonathan Stewart's five-yard touchdown run late in the first half, Williams blocked Graham Gano's kick on the extra point attempt. Under the new PAT rules, the ball is now live on such plays and can be returned by the defense for two points. That's exactly what rookie linebacker Stephone Anthony did for the NFL's first-ever defensive two-point conversion. Anthony had a big day, as he also stripped Stewart on a first-quarter carry and returned the loose ball 31 yards for a touchdown to put the Saints up, 14-0.