The First Wave
I didn't become really into football until I was invited to a game in person by a coworker of mine and she was a season pass holder. I went to a game with her and she had really awesome seats. Ever since then, I've been a complete fan. The experience in-person is way different than watching it from your TV.
I can't even remember what year it was that I actually went to my first game – it had to have been maybe 2008. It could have been further back than that and that's kind of guessing. It's around when my kids were way younger.
Just the experience, being up close and personal is what hooked me. Being able to interact with being there and being in it, I guess you could say – being a part of the game.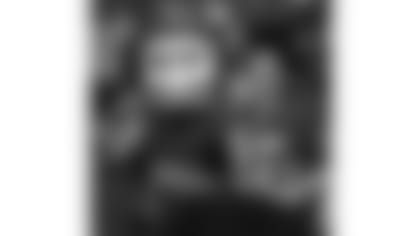 Planting the Flag
When the season is over, I'm ready for it to start all over again. Even my kids are like, is it time for football yet? When is it going to start? I've passed it down to my kids. When we watch away games at home, if I'm screaming, they're screaming. Sometimes, my boyfriend will tell me to be quiet and I just say how can you expect me to be quiet? I'm watching the game. There is no being quiet when I'm watching football.
He's not really into football but I think I kind of rubbed off on him because now he can't wait for football to start. We can turn the game on and eat wings together. I have five kids and my oldest will be 21 in November and she's the biggest Bucs fan, too. Their dad likes football, but I probably am more of the fanatic than he is. So the kids get it from their mom.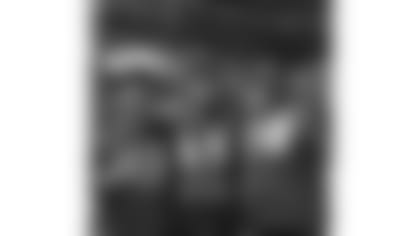 Flying High
I go to games with my best friend, she has my other seat. We've been best friends since she was like 14 years old. I know that every time we go to the game, we have to get a collector's cup. Every game. So, I have a ton of them at home. I collect every cup at each game. If I'm missing one, I make sure that I get it somehow. Me and my boyfriend went somewhere and he had one of the cups and he ended up throwing it away. I was so upset, like now I'm missing one out of the series! I have a TON of them I've collected since I became a pass member three years ago.
It's still my team whether we win or lose. I'm here to support, regardless. When you're there at the games, it gets you more into the game and into the action. I have awesome people who sit around me. It's a big family.
The Bucs have really become a part of me. I follow them all over. I try to go to wherever the team is at. Just to pass it on to my kids as they get older and then when they get older, they might want to be season pass holders. Make it a family tradition.
My past favorite player was number 32, Michael Pittman. I have pictures from when he was playing with the team way far back ago. I personally have met him before and talked to him before, he's a humble person.
Recently, after one game, I think it was a night game, and we were waiting around after the game where the players come out. My daughter kept hollering Jameis's name, kept hollering, hollering, hollering because she wanted to take a picture. He was on the other side of the fence because he was getting ready to leave but then he stopped and came over just so she could take a picture with him, even though he was way on the other side. It was really cool to see him do that for my daughter.