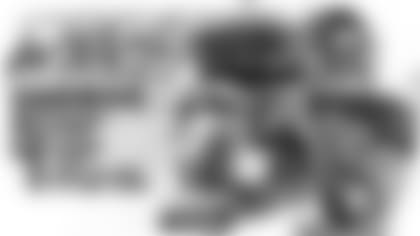 ](http://www.nfl.com/voting/clutch-performer/2015/REG/13)
After a standout performance against the Falcons, Buccaneers quarterback Jameis Winston has been nominated for the NFL's Clutch Player of the Week award. Winston connected with Mike Evans for a six-yard touchdown in the final minutes of the game to help the Bucs win. 23-19.
With time running out, Winston converted on a key third-and-19 to keep the Bucs' final drive alive. He took off running and appeared to be stopped well short of the first down marker, but moved the chains with a second effort.
Also nominated for the Clutch Player of the Week award are San Francisco's Blaine Gabbert, Green Bay's Aaron Rodgers, Carolina's Cam Newton and New York's Ryan Fitzpatrick.
Winston has already won a handful of awards this season, including the Rookie of the Week award three times and the Air Player of the Week once.
The Clutch Player of the Week award is selected based on a fan vote, so Buccaneer fans are encouraged to vote for Winston early and often. To vote for him, CLICK HERE.