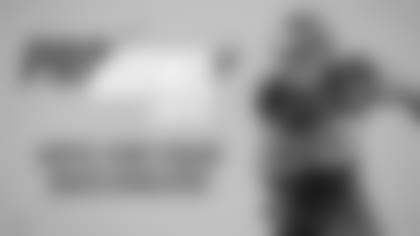 ](http://www.nfl.com/probowl/ballot?icampaign=gpd-edi-CPPhaseIgeneric)
Want to see your favorite Buccaneer players in this year's Pro Bowl in Orlando? Now is your chance to begin voting, with the polls officially opening today. Fans are able to head to NFL.com to select which Buccaneers they feel should make this year's team, or vote on the Buccaneers' page HERE. Fans can also cast their votes on social media using the hashtag #ProBowlVote.
Last season, five Buccaneers earned a trip to the Pro Bowl, including quarterback Jameis Winston. The 2016 season isn't quite at the midpoint yet, but handful of Buccaneers are off to hot starts, including wide receiver Mike Evans, cornerback Brent Grimes and defensive tackle Gerald McCoy.
Which Buccaneers make the Pro Bowl will be largely influenced by the fans' votes, so Buccaneer fans are encouraged to vote for their favorite players early and often. There is no limit as to how many times a fan can vote for a certain player and voting will carry on throughout the rest of the regular season.