If you pegged Florida cornerback Vernon Hargreaves for the Tampa Bay Buccaneers in the first round of the 2016 NFL Draft (as our own Joe Kania did), then your mock draft is off to a good start. Trying to guess what Jason Licht and company are thinking as Day Two of the draft begins is quite a bit more difficult.
We can't speak for Licht – who will eventually speak for the Buccaneers when they're on the clock in Rounds Two and Three – but we can try to identify a few players who could be on the team's radar. With the help of Buccaneers.com contributors Joe Kania and Andrew Norton, we're going to highlight six players, three in each round, who could potentially be Tampa Bay draft targets on Friday night.
Andrew and Joe, you guys can pick first. Take it away.
Andrew Norton, Round Two: Noah Spence, DE, Eastern Kentucky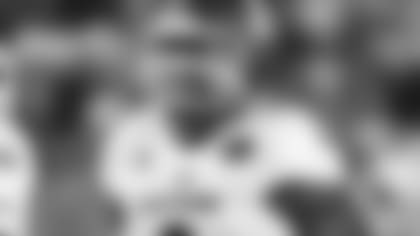 Spence was pegged as a first-round guy in many, many mock drafts in the weeks leading up to this weekend. After taking their cornerback in Round 1, Friday night could be the perfect time to address the other defensive area of need, pass rush. Spence was a first-team All-Big Ten pick in 2013 for Ohio State, but off-the-field issues led to his transfer to EKU where he became a FCS All-American. With 11.5 sacks and 22.5 tackles for loss last year, Spence would make a great addition to the defensive line rotation to bolster the Bucs defense even further. Clemson DE Kevin Dodd is another name that fits here, he has also been tied to the Buccaneers in recent mock drafts and had a stellar 2015 season. If the Bucs look offense, Oklahoma WR Sterling Shepard is a sneaky pick who could make an immediate impact as a slot receiver.
Joe Kania, Round Two: Kevin Dodd, DE, Clemson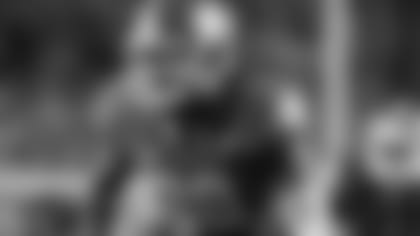 By the time the Buccaneers picked in the first round, three pass-rushers – Joey Bosa, DeForest Buckner and Leonard Floyd – were off the board. While they couldn't snag any of the top-tier defensive ends, there are plenty of quality pass-rushers available in the second round, including Dodd, should he fall a few more picks to the Buccaneers at No. 39. He only has one as a full-time starter at Clemson, but thrived when given the opportunity. Emmanuel Ogbah could be a fit as well. And call me crazy, but if Myles Jack is still there at 39, I think he's worth a look.
Scott Smith, Round Two: Jarran Reed, DT, Alabama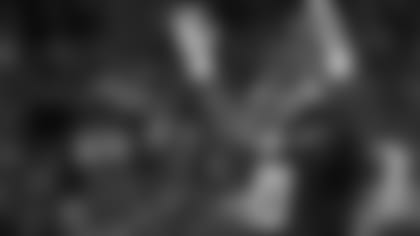 The defensive tackle depth in this draft is just incredible. Sheldon Rankins went early on Thursday night, and then there was a little mini-run at the end of the first round with Kenny Clark, Vernon Butler and, if you want to call him a DT, Robert Nkemdiche…and there are still a handful of notable interior linemen left. I know that I saw Reed, Alabama teammate A'Shawn Robinson, Mississippi State's Chris Jones and Baylor's Andrew Billings in first-round mocks, and there all still available. At least one of them will surely be on the board when the Bucs make the eighth pick of the second round, and I'm going to predict the on the Bucs want is Reed. He may not be an elite pass-rusher, but he can eat up multiple blockers to help free up Gerald McCoy, Robert Ayers and Jacquies Smith for runs at the quarterback. This is helping the pass rush in a different way, and I think there's enough defensive end depth that one will still be available in the third round.
Andrew Norton, Round Three: Darian Thompson, S, Boise St.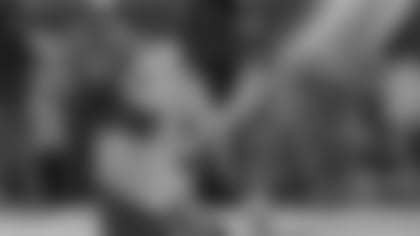 Thompson was an All-American in each of the past two seasons and all reports have him as a hard-hitter in the run game with ball skills to also make him dangerous in coverage. In his four-year college career, he had 209 tackles, 15 tackles for a loss and 17 interceptions. In the Mountain West conference, 17 picks is ranked second (since 1976), behind a very productive NFL safety, Eric Weddle. As far as other safety options… NFL.com's Draft Tracker (where I get my information because I am certainly not a scout) has 16 NFL Draft prospect safeties remaining with grades between 5.2 and 5.6. Anthony Becht pointed out a potential DE prospect in one of his Draft Preview pieces, Penn State's Carl Nassib, who could also be a great pass rush addition for the team.
Joe Kania, Round Three: Leonte Carroo, WR, Rutgers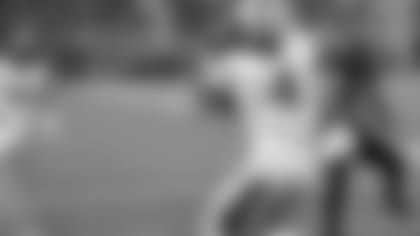 I'm not sure that Carroo will fall to the third round; he had been graded as a first-round prospect at a point in time. But if he does, Buccaneer fans have a reason to be excited. Carroo is a prototypical, shifty slot wide receiver that would complement Mike Evans and Vincent Jackson perfectly. If Carroo is gone and the Bucs still wanted to go with a receiver in Round 3, I think Braxton Miller, if available, could serve a similar role.
Scott Smith, Round Three: Emmanuel Ogbah, DE, Oklahoma State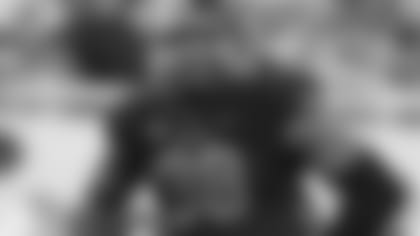 The question here is whether Ogbah lasts until the third round. I think there's a chance, and I also think it's possible that Andrew's second-round pick of Noah Spence falls, too. There's safety in numbers here, in terms of waiting past round two to grab a defensive end, because Michigan State's Shilique Calhoun and Boise State's Kamalei Correa are in the mix, as well. It may seem like a long wait from pick #39 to #74, but other teams have different needs so I believe a couple of these guys will make it. If you watched our live draft show on Thursday night, you'll know that college football analyst Anthony Becht is quite high on Ogbah and thinks he would be a good Round Two pick for the Buccaneers. Maybe that happens, but the Bucs might get the same edge boost a round later. Ogbah is described as a power rusher who is also strong against the run, and NFL.com compares him to Charles Johnson, a player the Bucs flirted with in free agency.