On Monday, we began our countdown from 100 to 1, associating each number with a memorable moment, game, person or achievement in Tampa Bay Buccaneers franchise history. The countdown celebrates the NFL's upcoming 100th season and the Buccaneers' own 43-season subset of that century of football.
As we count down from 80 to 61 we hit on Matt Bryant's unforgettable game-winner over Philadelphia, one of the Bucs' three retired jersey numbers and Mike Alstott's most impressive statistical feat.
80. Number of yards the Buccaneers' defense allowed the Kansas City Chiefs in the 1979 regular-season finale, a contest played in a torrential downpour and won by Tampa Bay, 3-0, to clinch the franchise's first division title
79. Year, in the 1900s, that the NFL's 27th franchise first made the playoffs, as the Buccaneers won the NFC Central and advanced to the Conference Championship Game in, amazingly, just their fourth season of play
78. Length, in yards of Michael Pittman's fourth-quarter touchdown scamper versus Kansas City on Nov. 7, 2004, at the time the longest run in franchise history and a go-ahead score in a 34-31 Bucs win that would feature seven lead changes, the last one on Pittman's second touchdown of the period
77. Sacks recorded by Warren Sapp as a Buccaneer, the most by a defensive tackle in team history and second among all players only to fellow Hall-of-Famer Lee Roy Selmon (78.5)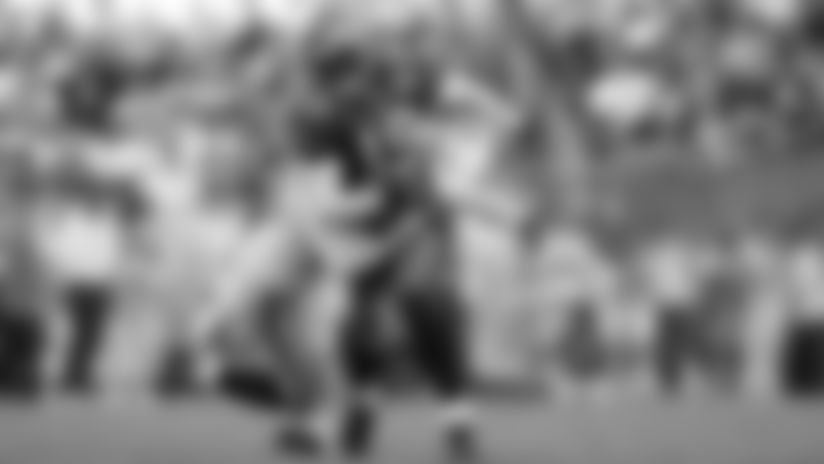 76. Team-leading number of passes caught by Keyshawn Johnson during the 2002 Super Bowl season, as Johnson provided return on one of the most dramatic investments in team history, a trade with the New York Jets that cost two first-round draft picks in the spring of 2000
75. Total game minutes played in the Oct. 12, 1980 game between Tampa Bay and Green Bay, as Packers kicker Tom Birney missed a 36-yard field goal on the last play of overtime, leading to what is still the only game in Buccaneers history to end in a tie
74. Length, in yards, of the longest punt in team history, booted by Sean Landeta against the New York Jets in the Meadowlands on Dec. 14, 1997
73. Length, in yards, of the punt return for a touchdown scored by Karl Williams against Buffalo on Nov. 26, 2000, part of a 21-point fourth-quarter rally that led to a 31-17 victory, beginning a four-game winning streak that pushed a 6-5 team into the playoffs
72. Number of starts made by rookies during the 2010 season, as Tampa Bay became the first team since the 1970 merger to win 10 games despite having 10 different rookies make at least one start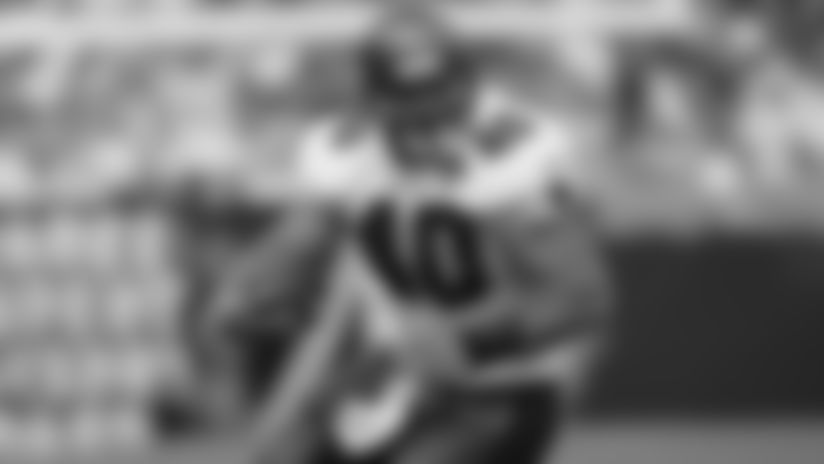 71. Total regular-season touchdowns scored by Mike Alstott (58 rushing, 13 receiving) during his Buccaneer career, the most in team history and 25 more than the player in second place (James Wilder)
70. NFL-record for punt returns in a single season set in 1979 by the Buccaneers' Danny Reece, who during his career called for fair catches on only seven of the 229 punts he fielded
69. Overall pick in the 1994 draft at which the Buccaneers selected LSU tight end Harold Bishop; after one season and zero catches for Tampa Bay, Bishop would be traded for what proved to be the 35th overall pick in the 1996 draft, which the team used to select fullback Mike Alstott
68. Rushing yards gained by Mike Alstott in the final game played in Tampa Stadium, on Dec. 28, 1997, as the Buccaneers notched their first playoff victory in 18 years with a 20-10 win over Detroit and Alstott capped the team's scoring with a 31-yard touchdown rumble
67. Passes attempted by quarterback Brian Griese in Chicago on Sept. 21, 2008, the most in a single game in franchise history; Griese completed 38 of them, including a one-yard touchdown pass to Jerramy Stevens to force overtime in an eventual 27-24 Buccaneers victory
66. Length, in yards of Ronde Barber's second interception return for a touchdown against Philadelphia on Oct. 22, 2006, as he became the first (and still only) player in franchise history to have two pick-sixes in a single regular-season game, in the process setting up a dramatic last-second victory (see #62 below)
65. Combined regular-season and postseason victories by the Tampa Bay Buccaneers from 1997-2002, during a stretch that included five playoff seasons, marking the third-highest win total by any NFL team in that span
64. Consecutive games that current starting left tackle Donovan Smith has started to begin his career, putting Smith into a very exclusive club along with Ring of Honor member Paul Gruber as the only players in franchise history to open every game of their first four seasons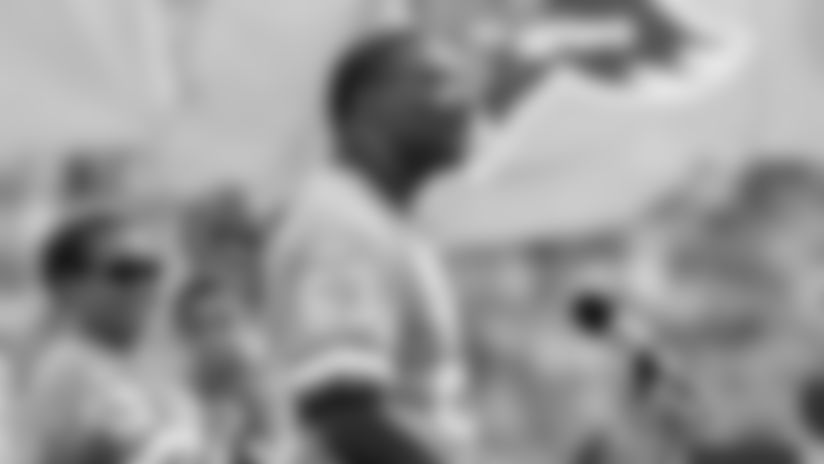 63. The first jersey number to officially be retired by the franchise and the only one that has been issued to just one single player, as it was worn only by Lee Roy Selmon, the first college draft pick in team history and the first Buccaneer inducted into the Pro Football Hall of Fame (see also #99 and #55)
62. Length, in yards, of the successful field goal booted by Matt Bryant on Oct. 22, 2006, setting a Buccaneer record, sending the Philadelphia Eagles to a last-second, 23-21 defeat and leading to Tampa Mayor Pam Iorio declaring Oct. 23 "Matt Bryant Day"
61. Length, in yards of Karl Williams' spinning, weaving punt return for a touchdown against Chicago on Dec. 21, 1997, the biggest play in a 31-15 Tampa Bay victory that secured home field advantage for the following week's Wild Card game against Detroit, as Tampa Bay snapped a 15-year playoff drought
Wednesday: The countdown takes us from 60 through 41, where we'll find an unexpected way of scoring the longest postseason touchdown in franchise history, plus an incredible note about the peak of the Bucs' defensive dynasty and the best final game score in team annals.