The last time Robert Ayers suited up against the Philadelphia Eagles, in his final game as a New York Giant, he finished the outing with seven tackles and a sack. Ayers started the game at left defensive end, which would have lined him up over right tackle Lane Johnson, but on his third-quarter sack he actually came from the right end spot, bull-rushing through Pro Bowler Jason Peters to get to Sam Bradford five yards deep.
That game took place last January 3, after which Ayers left the Giants to join the Tampa Bay Buccaneers as an unrestricted free agent. On Thursday night, Ayers will play his first game as a Buc, and the opponent is coincidentally the Eagles again. As Tampa Bay's starting right end, Ayers will surely find himself matched up against Peters again, and his new team would love to see similar results.
The problem with that scenario: Neither Ayers nor Peters is likely to see much playing time in Thursday's preseason opener. Starters usually only make cameo appearances in the first game of August before giving way to reserves for most of the four quarters. Earlier this week, Buccaneers Head Coach Dirk Koetter said his primary goal for Thursday's game was to evaluate the back end of his 90-man depth chart, and in particular the team's rookies.
Mike Evans may run a few routes against Eagles cornerback Leodis McKelvin, and new Buc linebacker might test his coverage skills against Philly tight end Brent Celek, but we probably need to dig a little deeper to find the matchups that will matter to Thursday's outcome. Here are five down-the-depth-chart battles that could prove important to the final result and to each team's evaluations of its younger players. We've provided jersey numbers to help you pinpoint these competitors during the game.
1. Eagles RB Kenjon Barner (#34) vs. Buccaneers LB Luke Rhodes (#46)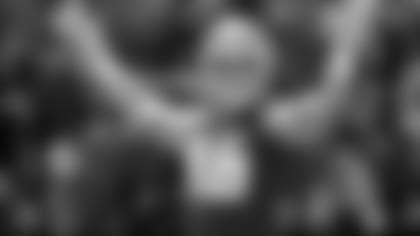 Barner has been in the league since 2013 but has logged just 34 career carries. Philadelphia's depth chart at running back is much like Tampa Bay's, with an established NFL tandem at the top (Ryan Mathews and Darren Sproles) followed by a mix of little-used veterans and undrafted or late-round rookies. Barner is playing the Mike James role in this setting, battling the rookie trio of Wendell Smallwood, Cedric O'Neal and Byron Marshall. Barner has speed to burn and he averaged 4.4 yards per carry in a limited role last year, but he may need to prove that he can run between the tackles as well as on the outside if he's to win the do-it-all role of the third running back spot.
If he does head up the middle, Barner could find himself up against Rhodes, an undrafted rookie who has been playing middle linebacker on the Bucs' second defensive unit. After the starting trio of Lavonte David, Kwon Alexander and Daryl Smith, Tampa Bay's linebacker depth chart is wide open and Rhodes spot on the depth chart is an indication that he is doing well in that competition. The Bucs' LB reserves seem to tend more towards outside 'backers, so if Rhodes can prove he's a capable man in the middle, that could give him an edge in making the 53-man roster. Stopping Barner in his tracks, should those two come up against each other, would be a good start.
2. Buccaneers WR Jonathan Krause (#10) vs. Eagles CB Jalen Mills (#31)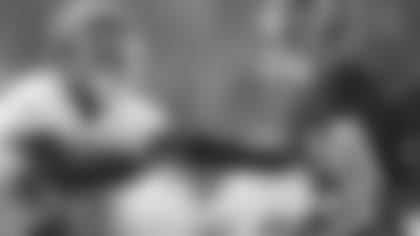 Actually, this matchup has probably already taken place on the practice field this year, and more than once. Krause spent most of the 2015 season in Philadelphia and went through the Eagles' offseason program this year before being waived late in July. The Bucs claimed the former Vanderbilt wideout off waivers just before opening their own training camp. Krause has been impressive since, picking up the Bucs' offense quickly and turning in several head-turning practices in the midst of an absolutely wide-open battle for the last two or three spots on the receiving corps. Krause isn't big, but he's got quite fast and has displayed good hands and route-running ability since coming to Tampa.
The Eagles traded one of last year's starting cornerbacks, Byron Maxwell, to Miami in March, then spent a seventh-round pick on Mills, a six-foot corner out of LSU. They also brought in a pair of former Buffalo Bills, McKelvin and Ron Brooks, and put them at the top of the depth chart. Still, despite his late-round status, Mills is listed alongside another 2015 starter, Nolan Carroll as the second-team corners on Philly's current depth chart. Mills has impressed in Philly's training camp with his aggressive play, which at one point unfortunately led to a knee injury for wide receiver Jordan Matthews. Mills won't have to pull up against Krause or any of his other Buc opponents on Thursday night.
3. Eagles QB Carson Wentz (#11) vs. Buccaneers S Ryan Smith (#29)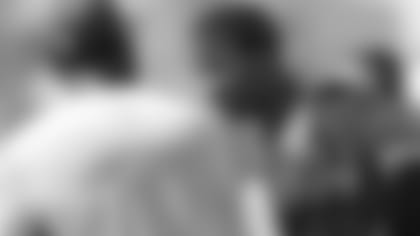 Philadelphia made a dramatic move in April, trading up to the second pick in the opening round of the draft in order to land Wentz, the highly-regarded quarterback out of North Dakota State. However, with 2015 starter Sam Bradford returning and well-regarded reserve Chase Daniel signing on as an unrestricted free agent in March, the Eagles' depth chart is crowded under center. For the moment, Wentz is listed behind Bradford and Daniel, and first-year Head Coach Doug Pederson has said that order is likely to remain the same into the start of the season. However, Pederson also said Wentz won't necessarily get a full-season "redshirt;" obviously, the course of the Eagles' season could determine how quickly they turn to their prized rookie.
In any case, Wentz is likely to see plenty of action on Thursday night, particularly in the second half. If he is going to be inactive on Sundays to start the season, the Eagles need the preseason to see him in action as much as possible in order to determine his progress. Smith, a fellow 2016 draft pick, would like to help make Wentz's debut a rough one. Smith is facing his own cram session in camp and the preseason, in his case because he is switching positions from cornerback to safety. The former North Carolina Central standout – a fellow small-school prospect with Wentz – is listed third on the Bucs' depth chart but has alternated between the second and third teams in training camp practices. Tampa Bay's top three at safety are likely set in Chris Conte, Bradley McDougald and Keith Tandy, but Smith is competing with veteran Major Wright and several undrafted rookies for the fourth spot.
4. Buccaneers TE Danny Vitale (#86) vs. Eagles LB Joe Walker (#59)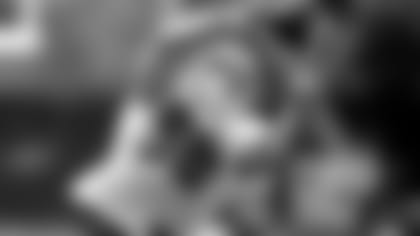 Tight end is clearly one of the deepest spots on the Buccaneers' depth chart, and a position that play-caller Dirk Koetter is sure to get the most out of this fall. Tampa Bay has two "TE" spots and no "FB" listed on that depth chart and will almost certainly operate out of frequent two-tight end sets. That doesn't mean, however, that Vitale, a versatile sixth-round pick out of Northwestern, is a lock for significant playing time. Displaying that he is indeed a playmaker during the preseason, and that he can help confuse opposing defenses by lining up all over the offensive formation, would help his cause.
On the other hand, the Eagles are a little thin at proven linebacker depth. The outside linebackers are a pair of fifth-year players – Mychal Kendricks and Nigel Bradham – who were starters a year ago (Bradham in Buffalo). The middle linebacker is Jordan Hicks, a third-round pick in 2015 who was limited to eight games as a rookie but had some impressive moments. Behind those three are former Buccaneer Najee Goode, who has one career start, former practice squad player Deontae Skinner and four rookies. Walker, another Eagle out of the Oregon program, is the only one of those four who was drafted, albeit late in the seventh round. Walker is a little undersized at 236 pounds but he is very fast and he was a solid tackler on the college level. His skill set would seem to make him a good candidate for special teams, but given the Eagles' search for LB depth, he could also get a look on defense. Matching up with the equally promising Vitale in pass routes would help Walker's cause.
5. Eagles G Isaac Seumalo (#73) vs. Buccaneers DT Cliff Matthews (#96)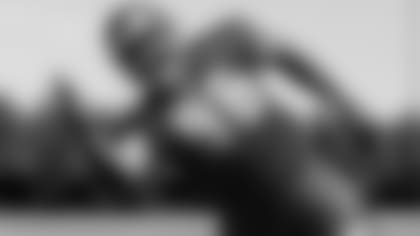 After former Eagles Head Coach Chip Kelly released long-time starter Evan Mathis last June, the team inserted long-time reserve Allen Barbre at left guard. Barbre had eight starts through the first seven NFL seasons on his resume, but he opened all 16 games in 2015. By his own description, it was a season that had its "ups and downs." Pederson, Kelly's replacement, has said throughout the offseason that Barbre remains the starter at left guard. He's been asked, of course, because the Eagles drafted Oregon State guard Isaac Seumalo in the third round, and many draft analysts considered Seumalo a starting-caliber player. The Eagles also signed veteran Stefen Wisniewski, but on their current depth chart Wisniewski is backing up center and right guard while Seumalo is second-team at left guard. At the very least, despite Pederson's trust in Barbre, that puts the rookie in a position to compete for the starting spot. The 6-4, 303-pound Seumalo was a steady blocker at OSU in both the run and passing games but may need to prove that he can play with more power against NFL defensive tackles.
The Buccaneers are trying to sort out their own defensive tackle position behind starters Gerald McCoy and Clinton McDonald and powerful reserve Akeem Spence. The rest of the DT depth chart consists of two veterans with a bit of regular-season NFL experience in Matthews and A.J. Francis and two undrafted rookies in DaVonte Lambert and Travis Britz. During his very popular turn at the media podium on Monday, Ayers complemented Matthews (at the 5:10 mark of the video) on how intense he has been on the practice field in training camp. Matthews is one of the players that Ayers' described as "hungry," which is understandable given that he was out of the league in 2015 after playing 32 games for Atlanta from 2012-14. He is listed second on the depth chart next to Spence, and that means both he and Seumalo will likely get in the game very early and see a lot of action against each other.