Knowing this, we thought it only right to put together the Buccaneers Ultimate Road Trip Guide with notes on each of the cities the Bucs will visit this season. Each item in the Guide was written by Buccaneers staff members (and one Philly man) who either lived, worked or went to school in those destinations.
For each of the eight cities outlined below, I fired off a few questions to someone with intimate knowledge about an away trip location. Then I compiled their answer to give Bucs fans a fun, exciting and memorable weekend itinerary including the must-see landmarks, best places to eat and some insights into the things you need to do in town that you could only get by asking a local.
Of course, we're excited to see you all in Tampa waving your battle flags and chanting Tampa Bay with us, but if you get the chance, following your favorite team on the road and making some noise in our opponent's territory is a can't-miss experience.
So put your travel agent on speed dial (assuming that either of those actually still exist) and check out our Ultimate Road Trip Guide!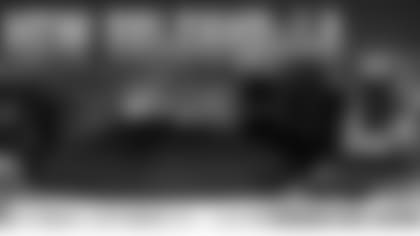 Distance from Tampa:479 milesCity Population (2013 est.):
378,715Time Zone:
CentralSeptember Weather Outlook:
Avg. High: 87° / Avg. Low: 72°*
Avg. Precipitation: 5.12 in. * (Game played in a dome)* In One Sentence:*
Beyond to-die-for food, art and music on the streets, plus history around every corner, what makes New Orleans so unique is a laissez-faire attitude and culture of enjoyment that'll leave you wanting to come back year-after-year.* What to Visit:*
There are three things you should consume as much as possible in New Orleans: music, food and history. It is an easy task to accomplish when all three can be found on every corner. New Orleans has an amazing story for all three of these things, but the city has especially had a renaissance of food and culture in the last few years as it has rebounded from Hurricane Katrina. There are some amazing new restaurants and revitalized areas that you won't find in every travel guide. I'd definitely recommend trying to experience a bit of both: the iconic and the new.* *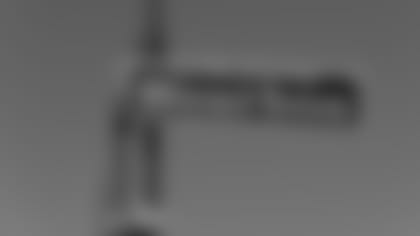 Start by visiting the infamous French Quarter, soak up the history, atmosphere and music. Loose laws allow you to grab a "Go Cup" from any one of the many bars, I recommend a cocktail from Lafitte's Blacksmith Bar on Bourbon street to pay homage to a fellow (actual) buccaneer. You can find various talented street musicians on nearly any random corner in the Quarter, especially on Royal Street. For more music, head to Frenchmen Street or Uptown to Tiptinas. If you're making a long weekend of your trip, the Soul Rebels play at The Bon Temps on Magazine Street every Thursday night, a guaranteed good time.* Where to Eat:*
For lunch, you must get a Muffaletta from Central Grocery, the place of its invention. It is a medley of cold cuts and cheeses, made famous by the large, round roll and house-made giardienera, chunky with green olives, celery, cauliflower, peppers, capers, vinegar, spices and garlic among many other wonderful things.* *
For dinner, it's Meaux Bar, located across from Louis Armstrong Park, one of the sensational new restaurants that rivals any classic establishment. If there's a wait, Bar Tonique is just a block away, serving up some delicious craft cocktails. If you want the classic New Orleans flavor, there is nothing like a refined meal at Commander's Palace or Mother's for a satisfying southern meal.* Things to Do:*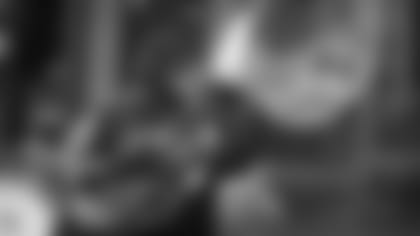 While you could easily spend all of your time in the French Quarter and come away from your trip perfectly content, there is so much more to experience in the city. Venture up St. Charles Avenue to the Garden District and Uptown. Magazine Street offers great shopping, Freret Street is an area that has experienced a bright revival in the last few years and boasts some fun new bars and restaurants. If you're traveling with family, Audubon Park and Zoo (located across from my alma mater Tulane University) is a wonderful place to take the kids.* *
-As told by Nellie Langeland, Tampa Bay Buccaneers Member Relations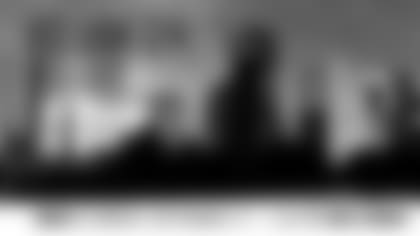 Distance from Tampa:791 milesCity Population (2013 est.):
2,195,914Time Zone:
CentralSeptember Weather Outlook:
Avg. High: 88° / Avg. Low: 70°*
Avg. Precipitation: 3.82 in. * (NRG Stadium has retractable roof)* In One Sentence:*
It may come as a surprise to most, but Houston is actually a pretty sophisticated city with lots to offer, including a very impressive theater district and thriving downtown nightlife scene, many distinct neighborhoods and a little something for everyone.* What to Visit:*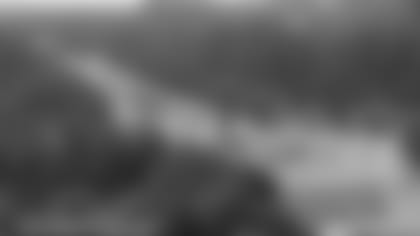 Hermann Park is one of the two large parks inside Houston's primary metro area, aka "The Inner Loop." From a golf course, to paddle boats, to an open-air amphitheater, to a miniature children's rail train that circles the park, Hermann Park has just about anything you would hope to find in a major metro park. It even offers the city's official Houston Zoo.* *
Another must-see area is River Oaks, known for its tree-canopied streets. It is the premier location for Houston's wealthiest residents with exquisite homes and beautiful views right in the heart of the Inner Loop. Unlike many exclusive residential areas in most cities, there is no guard gate, making it the ideal place to drive and take in the sights.* Where to Eat:*
Houston is a thriving restaurant city, boasting the perfect menu for any cuisine you're craving. For BBQ, you have to hit Goode's for legit Texas barbecue, featuring some of the best brisket in the land. Don't leave without a slice of world famous pecan pie.* *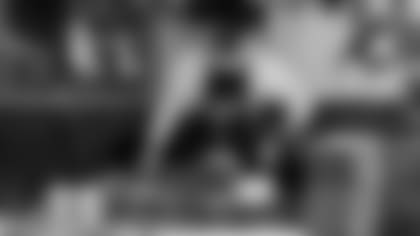 For the best Tex-Mex in the country, really, you can hit up any one of the many in the city, but for authentic, genuine Mexican fare, it has to be La Mexicana, a short ride up Montrose Blvd from Hermann Park.* *
Finally, make time for Sunday Brunch at Brenner's on the Bayou, the most scenic eatery in town. People go for the ambiance, but the food is great if you're looking for a nice formal meal.* Things to Do:*
If you're looking for libations, Washington Avenue and Downtown/Midtown offer a variety of bars. Washington Avenue is home to a mix of laid-back lounges, honky-tonk joints and velvet rope clubs. Downtown and Midtown you can find more variety from historical locations, energetic clubs, or even rock and roll piano bars.* *
Kemah Boardwalk is a bit of a hike down I-45, headed toward Galveston, but it is well worth the drive. It's the closest the city has to a theme park, with a full-fledged midway of rides along with a dozen or so restaurants and tons of small boutique shops. Just beware of the drive-home traffic if you're headed that way Friday after work. Of course, there is also the aforementioned Houston Zoo as another great afternoon destination. * *
-As told by Nelson Luis, Director of Communications, Tampa Bay Buccaneers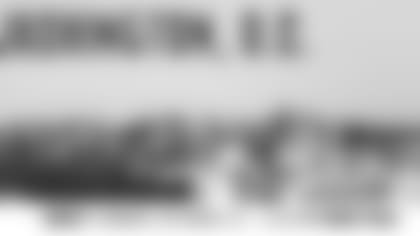 Distance from Tampa:820 milesCity Population (2013 est.):
646,449Time Zone:
EasternOctober Weather Outlook:
Avg. High: 67° / Avg. Low: 48°*
Avg. Precipitation: 3.07 in. In One Sentence:*
Everyone knows DC as a history-filled travel destination, but the mix of cultures, unique riverside scenery and downtown atmosphere make it so much more than that.* What to Visit:*
Unless you're moving to DC and not visiting, there is no way to illustrate all the things I would recommend seeing and doing there. So, to boil it down, here are a few things you already knew existed and must experience, plus a few "insider" things that wouldn't be in your typical guidebook.* *
Clearly, the National Mall and Smithsonian are a must. For a one-day trip, you can breeze through the Air and Space, Natural History and American History Museums, which are all right across the Mall from each other. My favorite pieces: the Wright Brothers' plane, the dinosaur exhibit and the ruby red slippers from The Wizard of Oz.* *
From that spot on the National Mall, you get a great view of the Capitol and Washington Monument. From there, you can take a walk to the Lincoln Memorial, grabbing an ice cream or snack from one of the trucks parked outside. Then, enjoy your treat sitting on the back of the Lincoln overlooking the Memorial Bridge and Potomac River.* Where to Eat:*
For breakfast or brunch, Ted's Bulletin is a DC staple, but beware of a possible hour and a half wait on Sunday, so either be prepared or make a reservation about a month in advance (no joke). It serves homemade pop-tarts, alcoholic milkshakes and homestyle cooking in '50s décor, including a TV playing old movies while you eat.* *
For lunch, hit up Ben's Chili Bowl, a pretty self-explanatory spot. This was the main place people recommended to me before moving to DC and is definitely one of those places that define the city, so much so that the President has been known to stop in.* *
Finally, for dinner, the waterfront in southwest DC has an open-air fish market that will sell fresh fish for you to take home, or they'll cook you a meal to eat right on the water. It's a local hangout with not many tourists and a great way to experience the true flavor of DC.* Things to Do:*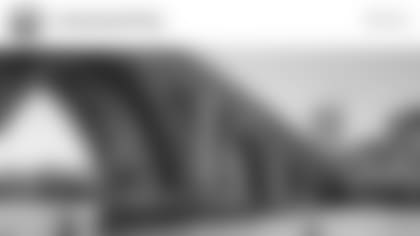 If you like being active, I would suggest paddle boating in the Tidal Basin, with a great view of the Jefferson and MLK Memorials. You can paddle board the Potomac at the Georgetown Harbor, which as a view of the Watergate Hotel and Kennedy Center. Or, you can rent bikes in Georgetown and take off down the 18-mile path along the Potomac leading to George Washington's house, Mount Vernon.* *
If you're looking for bars and nightlife, my favorite spot was the rooftop bar at the W Hotel. It has views of the White House, Mall and Washington Monument from both the bar and the dance floor. If barhopping is your thing, you can hit up H Street or Dupont Circle. * *
-As told by Casey Phillips, Tampa Bay Buccaneers Team Insider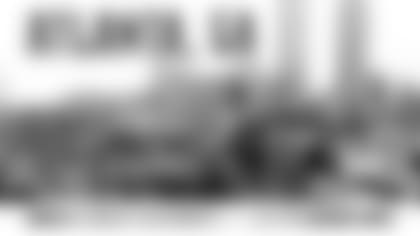 Distance from Tampa:414 milesCity Population (2013 est.):
447,841Time Zone:
EasternNovember Weather Outlook:
Avg. High: 64° / Avg. Low: 43°*
Avg. Precipitation: 4.09 in. * (Game played in a dome)* In One Sentence:*
An eclectic atmosphere highlighted by historic landmarks, seasonal festivities, amazing eateries and traditional Southern roots, Atlanta life is centered around arts, entertainment and southern charm so you'll never be short of enjoyable experiences.* What to Visit:*
No matter what you're in the mood for, Atlanta has something for you. Looking for history? Make your way to the World of Coca-Cola, where you can explore the complete story and background of one of the world's most famous brands and, even better, sample over 60 Coke products from around the world.* *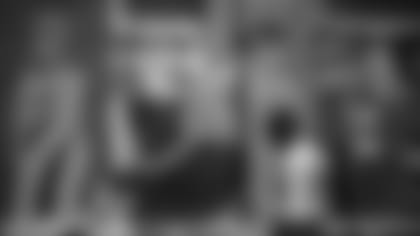 You could also choose to spend the day outdoors at Centennial Olympic Park, the largest in the city. The 21-acre venue was built to be a gathering spot for visitors and residents during the 1996 Summer Olympics. It has since been redesigned for everyday use and now offers year-round events ranging from concerts, festivals and even winter ice skating.* *
Mingle with the locals in the Little Five Points/East Atlanta area, a small part of the city with big personality, plenty of trendy shops and delicious restaurants. My favorites are Tin Lizzy's Mexican Cantina and the Porter Beer Bar for authentic craft beer in the heart of the "Little Five." If you're feeling a bit upscale, go to Buckhead, a chic community that can be described as the Beverly Hills of the South, for luxury shopping, fine dining, lavish hotels and excellent art galleries.* Where to Eat:*
The city offers too many to narrow down! For the brunch crowd, make your way to Sun in My Belly, Einstein's, West Egg Café, Park's Edge or The Shed at Glenwood. You won't be disappointed by any of their menus or adult beverages, some of the above are known for bottomless mimosas and Bloody Marys.* *
For dinner, make your way to a sports bar like Taco Mac, a must-eat choice with more than 400 beers on tap. Yardhouse, Hudson Grille and Stats Bar are also great locations.* Things to Do:*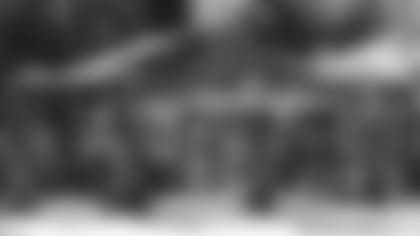 If you're an 21-and-over crowd, be sure to hit up Sweetwater Brewery for a tour or any of the incredible bar scenes like East Andrews, Midtown, Peter's Street or Downtown. The Uptown Comedy Corner and Improv Comedy Lounge always have incredible entertainment and won't disappoint. For families, you can ride the rides at Six Flags of GA, take in the sights at the Atlanta Zoo or visit one of the world's largest aquariums, the Georgia Aquarium.* *
-As told by Alexandria Holt, Tampa Bay Buccaneers Member Relations Associate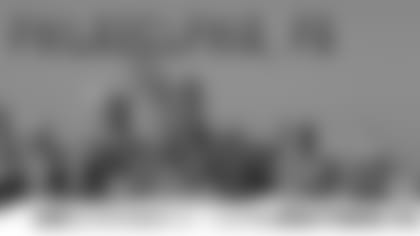 Distance from Tampa:923 milesCity Population (2013 est.):
1,553,165Time Zone:
EasternNovember Weather Outlook:
Avg. High: 56° / Avg. Low: 39°*
Avg. Precipitation: 2.99 in. In One Sentence:*
A rich American history combined with high culture and a passionate sports scene makes Philadelphia the perfect multi-day destination to enjoy during an Eagles home weekend.* What to Visit:*
If history is your thing, Philadelphia is the spot for you. Spending a few hours strolling the cobblestone streets of Old City and the Independence National Historical Park area satisfies all who want to reach back into the origins of our country. The Liberty Bell Center is a popular destination, as is the National Constitution Center in Center City. For a more adventurous afternoon destination with a historical aim, drive 30 minutes to Valley Forge National Historical Park.* *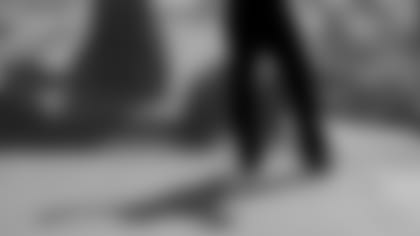 For those who want a different kind of culture, the Philadelphia Museum of Art, the third-largest art museum in the country, is worth a visit. Prepare to devote most of your morning or afternoon to the Art Museum, then do your "Rocky Run" and take on the 72 stone steps made famous by the Oscar Award-winning film "Rocky."* *
Nearby attractions included the acclaimed Barnes Foundation, the Pennsylvania Academy of Fine Arts and, for those more inclined to take a walk on the more macabre side, the Mutter Museum. Must-see spots for children of all ages are The Franklin Institute, the Please Touch Museum and the Academy of Natural Sciences.
Where to Eat:
A great place to start is the Reading Terminal Market in Center City, origins 1892. One of the most vibrant public markets in the country, the Reading Terminal Market houses more than 80 merchants and every kind of food imaginable for breakfast and lunch. Have a seat and a drink and watch the locals hustle past as they purchase their weekly groceries or sample some of the Pennsylvania Dutch offerings.* *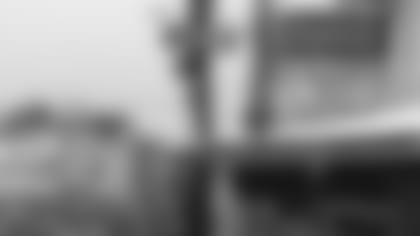 Philadelphia's restaurant scene is bustling on a neighborhood-by-neighborhood basis with every kind of ethic taste. Restaurants around the stadium area are steep in Italian flavor. The Rittenhouse Park area of Center City and Old City are filled with options.* *
And of course, you MUST try a cheesesteak. Tony Luke's on Oregon Avenue near Lincoln Financial Field is one of the more popular, and Pat's King Of Steaks and Geno's Steaks nearby are famously busy late at night.* Things to Do:*
The Philadelphia Zoo is a popular destination point for families and the 42-acre Victorian garden is known for its architecture and its innovation. With the new animal exploration trail experience called Zoo360, a campus-wide network of see-through mesh trails, affords more opportunities for animals to roam around and above zoo grounds.* *
The Avenue of the Arts features excellent dining and live theatre and music throughout the year and connects Center City's nightlife. * *
Philadelphia is a fantastic walking city, even when the city turns cold. Temperatures are generally nice even in November before the winter chill arrives. If it is frigid, Philadelphia is also home to 76ers NBA basketball and Flyers NHL hockey to add to the sporting vibe of the city and keep you nice and warm indoors.* *
-As told by Dave Spadaro, Philadelphia Eagles Vice President of Content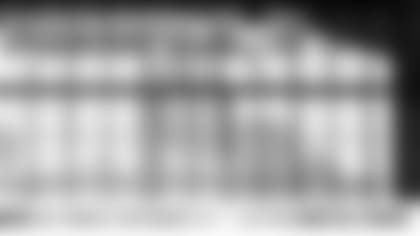 Distance from Tampa:839 milesCity Population (2013 est.):
843,393Time Zone:
EasternNovember Weather Outlook:
Avg. High: 52° / Avg. Low: 33°*
Avg. Precipitation: 3.50 in. * (Lucas Oil Stadium has retractable roof)* In One Sentence:*
The "Circle City" is a welcoming Midwestern town with great culture, fascinating history and a deep-seated love for sports.* What to Visit:*
The Indiana State Capitol is right downtown, just about ten blocks from the stadium and a great place to start your tour. But Indianapolis is at heart a sports town, and three must-see attractions come to mind.* *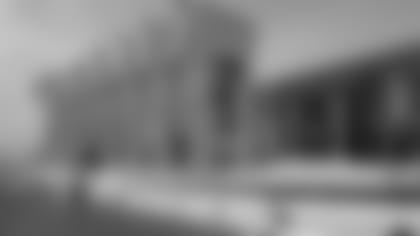 Visit the NCAA Hall of Champions downtown. It is a history of college athletics and a real treat for any sports fan. Of course, the Indianapolis Motor Speedway, home of the 500 should make your list. November will likely prove chilly, but in the early fall, you can even play the golf course there with three holes inside the track. And be sure to make it to Hinkle Fieldhouse, where the movie "Hoosiers" was filmed. It is a historic basketball landmark and November is the perfect time to catch a Butler basketball game there as well.* Where to Eat:*
St. Elmo's is a must. It is a steakhouse institution in Indianapolis and a landmark for visitors that was named a 2012 America's Classic by the James Beard Foundation. Two great homestyle restaurants also make my short-list. Kountry Kitchen on 18th & College is off the beaten path and smaller but with great homestyle fare. Mississippi Belle is another great spot for comfort cooking.* Things to Do:*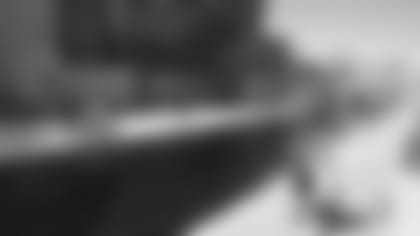 The great thing about Indianapolis is that there is so much to do in the downtown area, with plenty of restaurants, shopping and entertainment within walking distance of your hotel. There is a beautiful canal walk you can take on Sunday morning and you'll probably be able to walk from your hotel to the game. Be sure to go early to the stadium to look around. It's a new facility that is very fan-friendly with all the bells and whistles.* *
There are plenty of night spots right in the downtown area if that is your scene, but for the sports fan, you have options like golf in the early fall. There is also a great Minor League Baseball park downtown to enjoy a fun afternoon for less than $10. At the time of the matchup, you can likely find a Butler, Indiana University or Indiana Pacers game on Saturday night.* *
-As told by Tony Dungy, Former Buccaneers and Colts Head Coach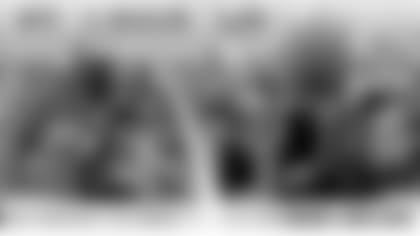 Distance from Tampa:858 milesCity Population (2013 est.):
318,416Time Zone:
CentralDecember Weather Outlook:
Avg. High: 43° / Avg. Low: 25°*
Avg. Precipitation: 2.95 in. * (Game played in a dome)* In One Sentence:*
The Arch is a great symbol for St. Louis – there is actually a lot more to explore and discover here than you may realize.* What to Visit:*
If you're staying downtown for a few days, the first thing you should do is hop on Highway 40 and head west. It won't take you long to get to the Forest Park area, where you'll find the St. Louis Zoo, one of the finest zoos in the nation. It's open year-around and admission is free. Forest Park as a whole is beautiful but might not have much to offer you in the winter (except for the ice skating), so you could opt to drive a little farther to find plenty of places to shop and eat in the upscale Clayton neighborhood.* *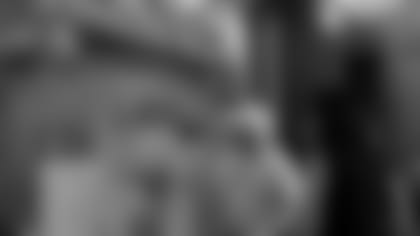 Also bordering Forest Park is the Central West End, one of St. Louis's most culturally unique neighborhoods. I recommend taking a tour of the Anheuser-Busch Brewery; it's a good time. You can also take the family to Grant's Farm, one of St. Louis's oldest attractions, where you'll get a chance to meet the famous Clydesdale horses.* *
What else? What else? Ah, yes…The Arch! Maybe this is the first thing that came to mind when thinking St. Louis. Don't assume that it's a tourist trap and decide to skip it. As long as you don't mind a mildly claustrophobic ride up, going to the top of The Arch is one of those things you have to do. The view is incredible.* Where to Eat:*
St. Louis-style pizza is polarizing, but if you're a 'pizza completist,' you really should try it if you get the chance; you aren't likely to run into it elsewhere. Most natives (like myself) swear by it, but opinions are mixed among newcomers due to the unique mixture of cheese they use called provel, which is more creamy than stringy. If you're hurrying to the St. Louis Zoo and want to get fast food with the family, hit one of the many Lion's Choice spots around the city and suburbs. For those brave enough to increase the cold factor, get dessert at Ted Drewes for a famous frozen custard has been handed out upside down since long before those other places started doing it. * *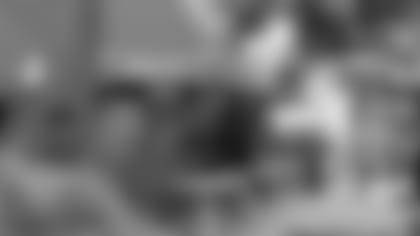 For more "grown-up" fare, the most famous dining district in St. Louis is "The Hill," which is loaded with popular Italian spots. Charlie Gitto's is a good choice, or Zia's or Cunetto House of Pasta for a somewhat more affordable dinner. You'll probably run into toasted ravioli at all those places; it's cliché, but try it if you want to sample a St. Louis original. * *
St. Louis is also known for its own style of barbecue, heavy on pork with a sweet, tomato-based sauce. Try Pappy's Smokehouse on Olive Street for a great example. If you want to fill up before going to the Bucs vs. Rams primetime game, head to Bailey's Range on 10th and Olive for the best burgers and shakes in town.* Things to Do:*
Let's start with the kids. Your first destination should be The Magic House in Kirkwood, which has been one of those can't-miss field trip destinations since I was in grade school and has only gotten better since. Your kids can easily spend hours there with hands-on exhibits and activities that are educational but fun. The City Museum downtown is similar in that it's quirky and full of interactive areas that will occupy the kids for hours as they crawl through tunnels and slide down slides that cover three or four stories of the place. * *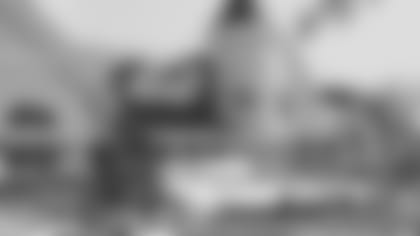 It's December, so you'll miss Six Flags and won't have a chance to enjoy the great atmosphere of a Cardinals game, but the groundbreaking Ballpark Village right across from Busch Stadium will still be open and it's loaded with places to eat and drink (adults only after 9:00 p.m.). If you're feeling lucky after dinner, venture to the Mississippi River to find a line of docked gambling boats. Otherwise, some of the best nightlife in St. Louis can be found in Soulard, two miles south of downtown.* *
Look, I'm not going to claim that mid-December is the optimal time to visit St. Louis, which tends to hit both extremes on the weather spectrum over the course of the year. But there are actually some decent skiing and snow-tubing spots on the western outskirts, though it's a bit of a drive. The National Shrine of Our Lady of the Snows is beautiful that time of year and just 15 minutes from downtown, across the river in Illinois. You can go ice-skating in Forest Park, and the Zoo is still worth visiting that time of year, especially for the penguins. There are a lot of indoor exhibits that are just as good no matter when you visit.* *
-As told by Scott Smith, Tampa Bay Buccaneers Senior Writer & Editor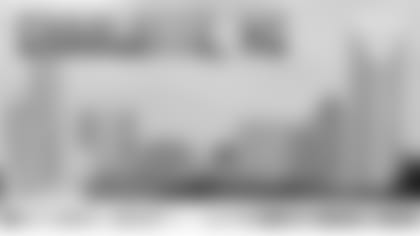 Distance from Tampa:509 milesCity Population (2013 est.):
792,862Time Zone:
EasternJanuary Weather Outlook:
Avg. High: 51° / Avg. Low: 30°*
Avg. Precipitation: 3.43 in. In One Sentence:*
Charlotte is a young, sophisticated and fresh city that is entrenched in old school southern charm and hospitality.* What to Visit:*
It can get downright chilly in Charlotte in the front end of January, but there are plenty of indoor exhibits and museums to check out in the city. Racing fan or not, a trip to the NASCAR Hall of Fame is worth your time when you find yourself in Charlotte. Learn about the history of racing from the time of dirt tracks and the Hudson Hornet to today's super speedways and modern advances. Less than a mile away you can experience Discovery Place, an amazing and interactive destination for any age. Connect with science, technology and nature with always fascinating exhibits.* *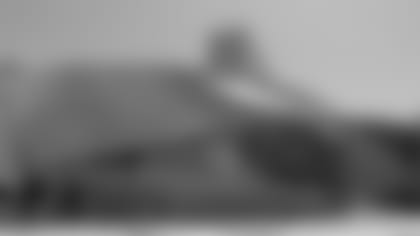 If you just can't stay away from the great outdoors, you can venture a bit outside the city to find the US National Whitewater Center. Splashing down the river in January may not be your ideal winter activity, but the Center also offers over 25 miles of hiking trails, outdoor obstacle courses and rock climbing to satisfy your outdoor spirit. Also, with a little luck, Holiday on Ice will be going strong in the first weekend of January. Located right outside the NASCAR Hall of Fame, you'll find a 7,000-foot ice skating rink and get to participate in a Charlotte winter tradition.* Where to Eat:*
For a great breakfast make your way to Green's Lunch downtown, just a few blocks from the stadium. Breakfast is great, but any local will tell you their real claim to fame is having the best hot dogs in the city. Trust me that you can't have just one.* *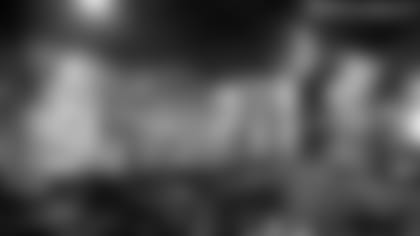 For a taste of the southern hospitality you'd expect from Charlotte, there is Mert's Heart and Soul for perfect fried chicken, mac & cheese, collard greens and corn bread that you'll end up dreaming about. * *
If fine dining is what you're looking for, Bentley's on 27 is the place. Don't let the name confuse you on its location as you'll find this upscale dining experience on College between 3rd and 4th Street. The 27 marks the 27th floor, giving you remarkable views of the city as you sample their menu.* Things to Do:*
When you're done hitting up the key places to visit, I suggest heading to the EpiCentre for an epic afternoon getaway or a memorable night on the town. Take the family in the day for fun activities like bowling at Strike City or catching the latest movies at Studio Movie Grill.* *
For the late night EpiCentre crowd, there are a ton of great bars to find such as Whisky River, a southern-style joint owned by Dale Earnhardt Jr, serving up great drinks and music. Rooftop 210 and Vault Charlotte are two more spots to check out.* *
-As told by Deno Anagnost, Tampa Bay Buccaneers Director of Sales
---