The Tampa Bay Buccaneers won't publish an official depth chart of any kind until August, not until a few days before their first preseason game of 2017, in fact. There are plenty of good reasons for this. First and foremost, the roster is still a work in progress, with the all-important NFL draft looming a little more than a month away. In addition, the competition for jobs won't begin until the offseason program begins in April, and won't really kick into high gear until training camp.
That said, the picture already looks quite a bit different than it did on January 1, when the Buccaneers were wrapping up a promising 9-7 campaign with a 17-16 win over the Carolina Panthers. Since then, the team has had to deal with a list of 17 players from its 2016 roster who were due to become unrestricted free agents. Some of those 17 are back, some have departed. Those who returned have a handful of new teammates thanks to unrestricted free agency.
The 2017 NFL Draft is a little over a month away. That, too, will reshape the roster. Until then, let's see what the depth chart looks like with the first rush of free agency in the books.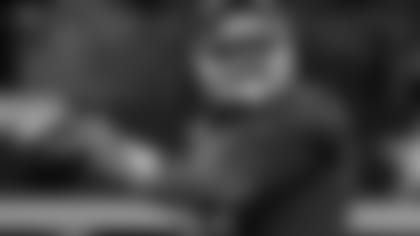 ](http://www.buccaneers.com/news/article-smith/Depth-Chart-Breakdown-Quarterbacks/29a1077a-c459-4756-92cb-d46a8650ee09)
The top of the depth chart at this position remains unchanged, obviously. The first player in NFL history to pass for over 4,000 yards in each of his first two seasons, Jameis Winston is rapidly turning into that "franchise quarterback" for whom the Bucs have long pined. Tampa Bay has steadily improved as a team during Winston's two years in town, to the point that they only missed the playoffs on a third-level tiebreaker last season. The Buccaneers fate for the foreseeable future is almost surely tied to that of Jameis Winston... **READ MORE**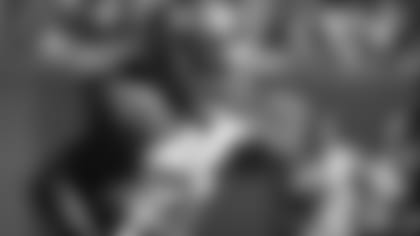 ](http://www.buccaneers.com/news/article-smith/Depth-Chart-Breakdown-Running-Backs/560e0db6-f7a5-48a0-8654-d3ce7870c97f)
The Buccaneers haven't lost any of their primary ballcarriers from last season, but that doesn't mean the position is without question marks. Antone Smith is an unrestricted free agent who has not been re-signed, but he was a midseason addition who got only 10 carries before landing on injured reserve. Injuries were a problem across the board in the Bucs' backfield last year, which is how a relatively low-key addition of Jacquizz Rodgers in September ended up giving the team its leading rusher in 2016. Doug Martin missed half of the season with injuries and topped out at 421 yards; he also started a league suspension in Week 17 that will bleed into the first three games of 2017... **READ MORE**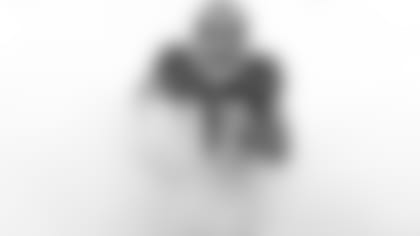 ](http://www.buccaneers.com/news/article-smith/Depth-Chart-Breakdown-Wide-Receivers/1e9345a8-82e1-4d16-982c-58b87611c823)
The receiving corps got a jolt in free agency with the signing of Jackson from the Washington Redskins. Jackson is seen as the perfect answer to the obvious deficiency in the Bucs' passing attack last year: A lack of explosive plays. Since he entered the league as a second-round pick in 2008, Jackson has posted an NFL-high 37 receptions of 50 or more yards, including four last year when he led the league with a 17.9 yards-per-catch average... **READ MORE**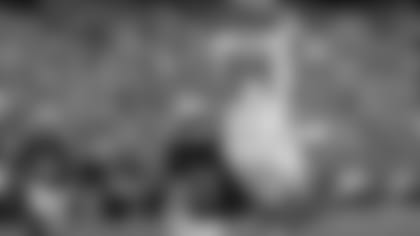 ](http://www.buccaneers.com/news/article-smith/Depth-Chart-Breakdown-Tight-Ends/d62bbca2-4aef-4dba-9465-204d178de763)
The Buccaneers are not deep at the tight end position but they do have two players who have well-defined roles in the offense. The first is Cameron Brate, who like Humphries is a former undrafted player who surpassed 50 catches a season ago. Brate is also an exclusive rights free agent who received a qualifying offer, so he'll be back to build upon an effort that saw him tie for the NFL lead among tight ends with eight touchdowns... **READ MORE**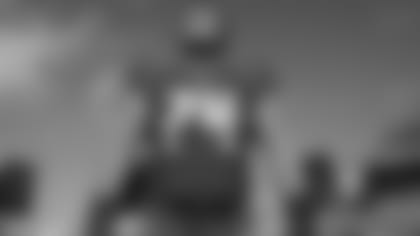 ](http://www.buccaneers.com/news/article-smith/Depth-Chart-Breakdown-Offensive-Line/2cff0a33-f7c8-4f68-a9e5-de2259f8ace7) As of now, the Buccaneers look as if they will head into the 2017 season with an offensive line group very similar to the one they had a year ago. The one subtraction of note is that of Gosder Cherilus, who has chosen to retire after becoming an unrestricted free agent two weeks ago. That appears to be balanced by an addition of sorts – J.R. Sweezy has recently been cleared to return to football action after missing all of last year... **READ MORE**