On Tuesday, the Buccaneer's cooking staff participated in the 6th annual Taste of Culinary event, which is hosted by the Culinary Operations Academy's parent booster association. The Culinary Operations Academy, which is run through Chamberlain High School in Tampa, provides students an opportunity to gain culinary experience while also completing their required high school courses, such as math, English and science.
The Taste of Culinary event is one of the program's largest fundraisers of the year and sold roughly 200 tickets this year.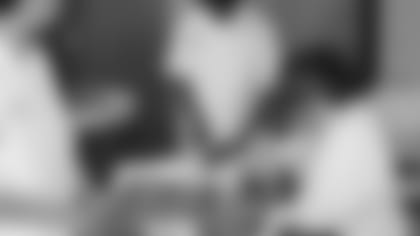 "There were 11 companies and restaurants there, from Johnson and Wales University to the U.S. Foods Service and the Buccaneers all running a booth preparing food, "said Mike Beadles, the Bucs' Executive Chef. "Each booth was accompanied by four students. We had a two-hour window to create the dish and then serve it to the public."
Attendees had the opportunity to walk from booth to booth sampling each group's dishes before grading each team on a scale of one to five in several categories. The Buccaneers' staff, along with four students from the Culinary Operations Academy, prepared duck tacos, which were selected as the "fan favorite". There were several judges who helped select winners, including former Buccaneer Ian Beckles.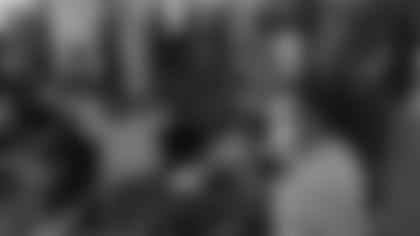 "We made something that I've never done before," Beadles said. "We did duck tacos with a quick slaw and pickled onions. I figured I might as well try something new with the kids. One of the students on my team had also worked with me at One Buc Place all year. It's something that we started – hiring student on during the season. She worked here after school for coach's dinners and on Saturday mornings. We're going to try to expand that to a second student next year to give the kids some real-life experience."
For the Buccaneers, it was the second consecutive year participating in the event. Proceeds from the fundraiser are used to help provide students with scholarships, attend competitions, help fund field trips and other participate in other activities outside of the school's allotted budget.
For more information on the Culinary Operations Academy, click HERE.